Each week, hundreds of new comics hit the shelves, each with potential. Some live up to that potential. We pick the ones we think have the best shot at heating up. Here are our picks of the week for delivery February 27, 2019.
Small week for me this week. Lot's of good releases, just not a heavy spec week.
Returning Favorites
Black Hammer Age of Doom #8 Bill Sienkiewicz Cover – A book I would pick up anyway as part of my normal pulls, however, I normally do not care about which cover. This one has the Bill Sienkiewicz B cover that I am gonna grab.
Fight Club 3 #2 Cameron Stewart Cover– Again, this is a book I would grab anyway, but with the romance novel homage cover, I am gonna grab it as well.
Killer B's
Action Comics #1008 Jeff Dekal B Cover
– Wow this is a great looking Superman cover. Dekal has done some in demand variants and this one is at cover price. Killer B for the win.
Batgirl #32 Derrick Chew B Cover
– Chew's hyper style lends itself well to this Batgirl cover. Limited to one per at Midtown.
Martian Manhunter #3 Joshua Middleton B Cover
– Middleton has put out some great Manhunter covers for this series. This one is a little more sweet than the horror tinged ones he has been putting out but a great cover all the same.
Wonder Woman #65 Artgerm B Cover
– Just another great Artgerm work.
One to Watch
Spawn #294 – New Violator. The new Clown has been introduced but he becomes the new Violator this week. Covers A and B are sold out at Midtown.
Cover of the Week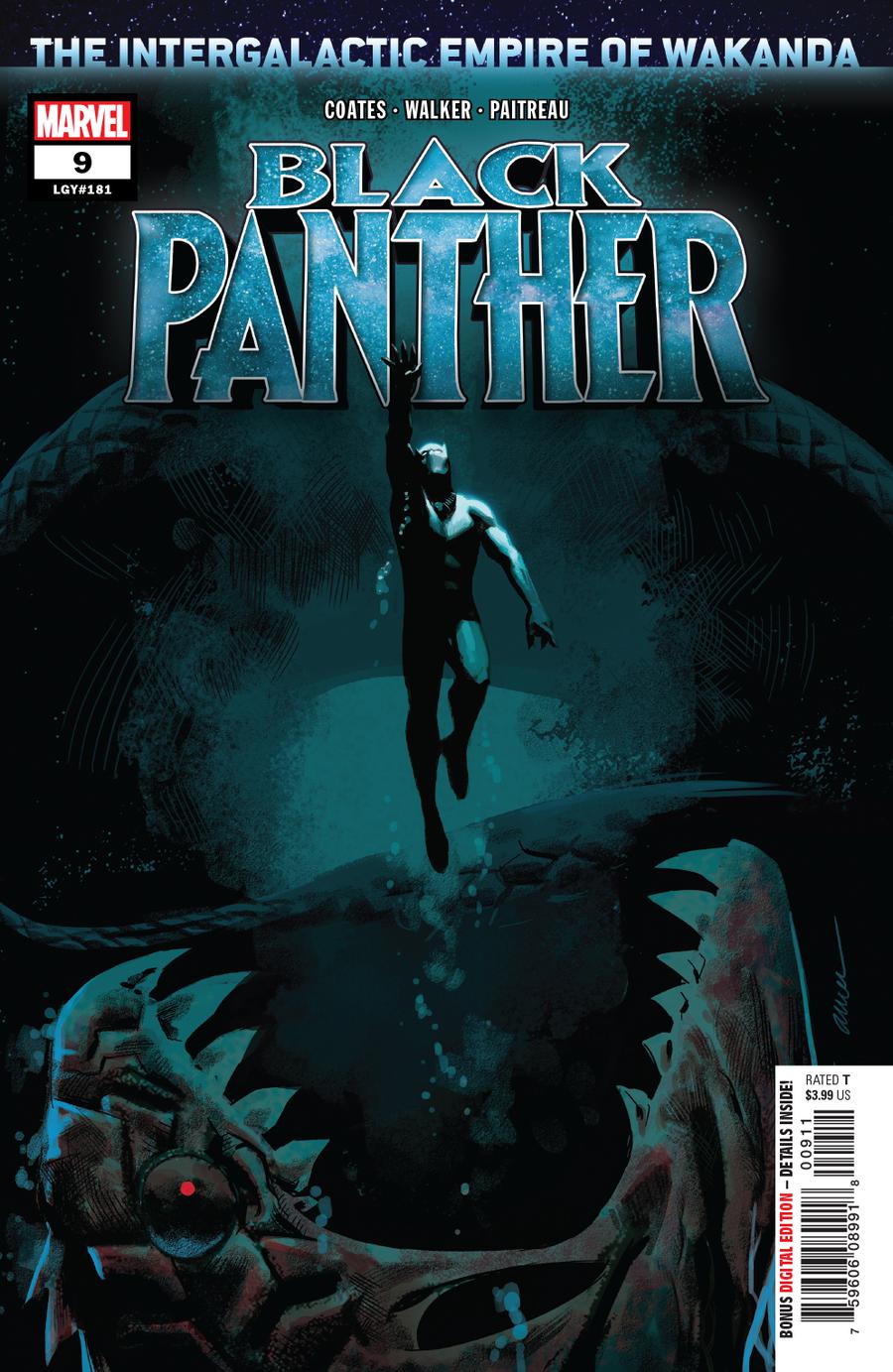 Black Panther #9 – just the regular old A cover. I have mentioned my love of Jaws homage covers. Did a post on them years ago. But this is a killer cover.
Small Press Gem
Savants #2
– Issue 1 had a great story and popped for a little bit. Second issue could have a smaller print run and be that much harder to find.
Pick of the Week
Honor and Curse #1
– super small press book from Mad Cave, sold out in several places online. If this takes off its worth the $4 buy in.
Orphaned as a young boy, Genshi Sakagura was adopted by the Iga clan after witnessing the murder of his parents. Now, Genshi is a promising young shinobi with dreams of marrying Lord Haruki's beautiful daughter, Akemi, and leading the Iga clan warriors into battle. Genshi's future was promising, until his past came back to torment him in the form of an evil mountain spirit known as a Tengu. This demon relentlessly haunts Genshi's dreams and bends reality around him, but nothing compares to when the Tengu consumes him; Genshi transforms into an unstoppable force of nature incapable of remorse!
That is it for me this week, let us know what you are spec-ing on. I am off site all week at a secret secure location so there was no New Comic Spec Review. See you all next week.