The first 25 comments with your name or handle are entered to win a copy of….
Motor Girl #1
First Printing from Abstract Studios, which was recently announced with an option on HULU.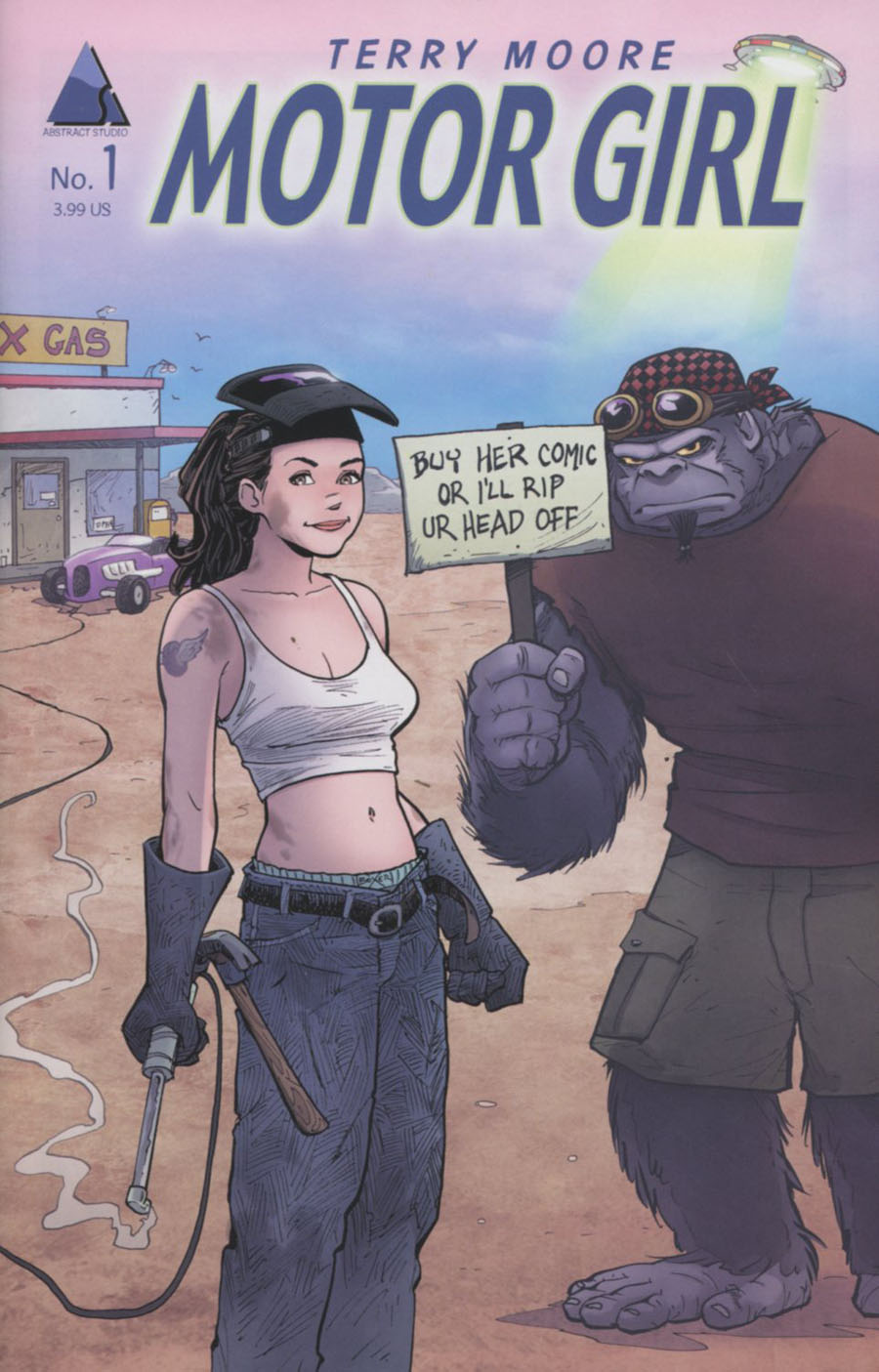 Rules:
Make a comment here in the article on the website (comments on Facebook or other social media are not counted as official entries).
First 25 entrants based on timestamp will be randomly drawn to win, 1 winner. Don't worry if your comment goes into moderation for any reason, it's still counted once approved as the timestamp it preserved.
For those outside of the U.S., if you are drawn as the winner you agree to chip in for shipping (lately shipping to Canada is around $16 – $18).
Good luck to all who are the quickest!