Welcome once again to the another installment of the One Week Later Report. This week we'll cover the books released on 3/6/2019.
DC Winners
None. I don't even think there were any reader books to grab, even for myself.
Deathstroke #41
Cover B sold out at most online retailers but it's still just a cover price book or cheaper on the secondary market.
The Harley Quinn #59 Chew Killer B
is a cool cover but I think most caught on early and Midtown limiting to 1 probably steered away those who clear the virtual shelf. For those attending ECCC, be on the lookout for the Silver Foil Variant
 which is already being listed for around $30 with pre-sales. I think at NYCC these usually go for $15 retail so a nice double your money type of book but some retailers I've noticed are listing these around the $30 retail price range as well, with one bad apple (the guys who have comic with an X and are posers) trying to dump theirs for $35.
Anyone notice how these B covers for DC at Midtown are not only starting to get limited to 1 per customer but they knock off the 15% price reduction they usually have?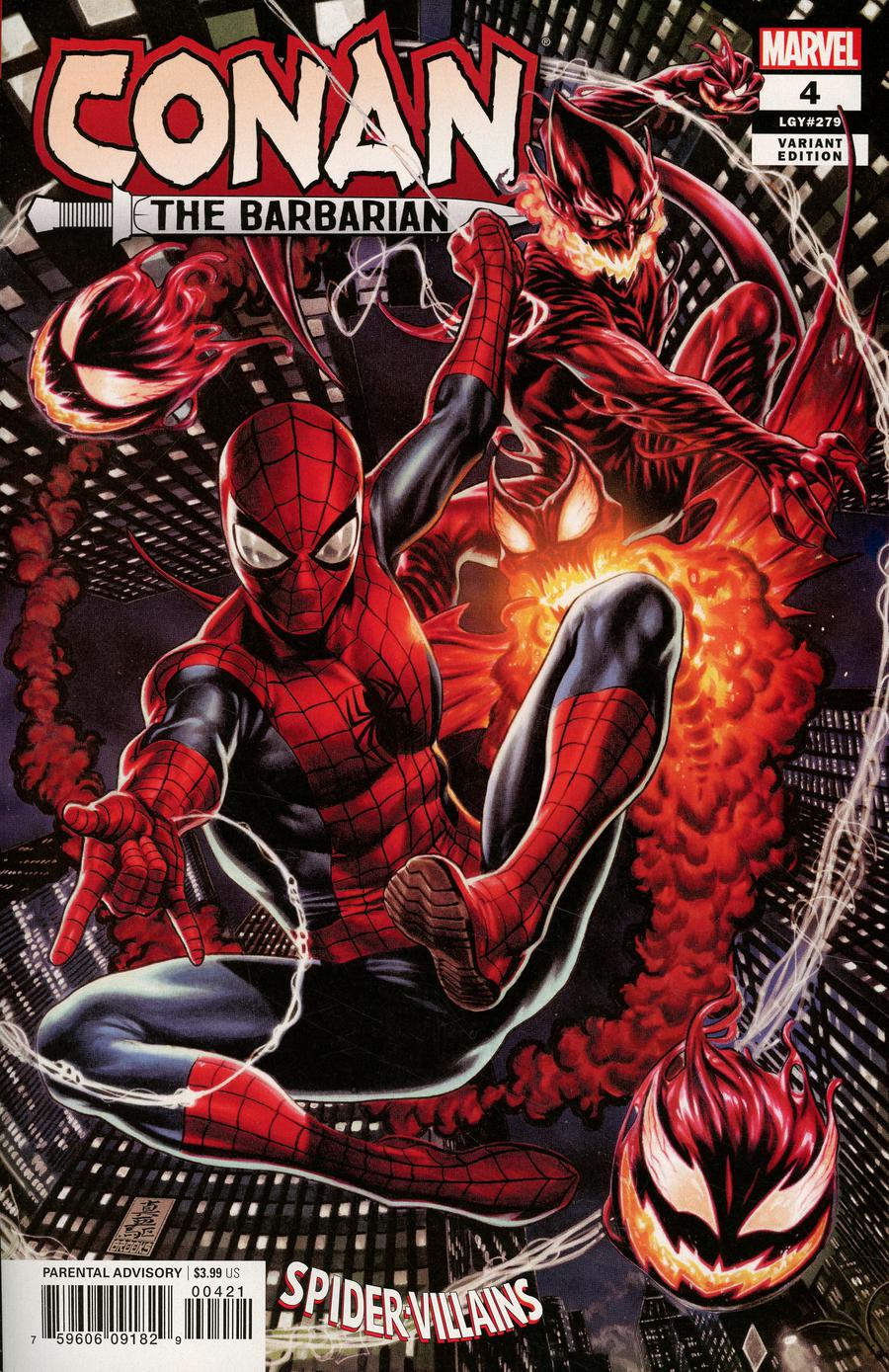 Marvel Winners
Conan the Barbarian #4 Mark Brooks Villains
 was an awesome Killer B but the whole themed variants with characters on covers for titles they don't even relate to kill any and all spec I think.
If this cover was on an actual Spider-Man book, I think I'd be reporting some different news.
One book reached $10 but for the most part, all other sales have been cover price. Sorry, should be talking about winners instead. I suppose I'm only mentioning this one due to the fact it was a winner up until they slapped Conan on the cover.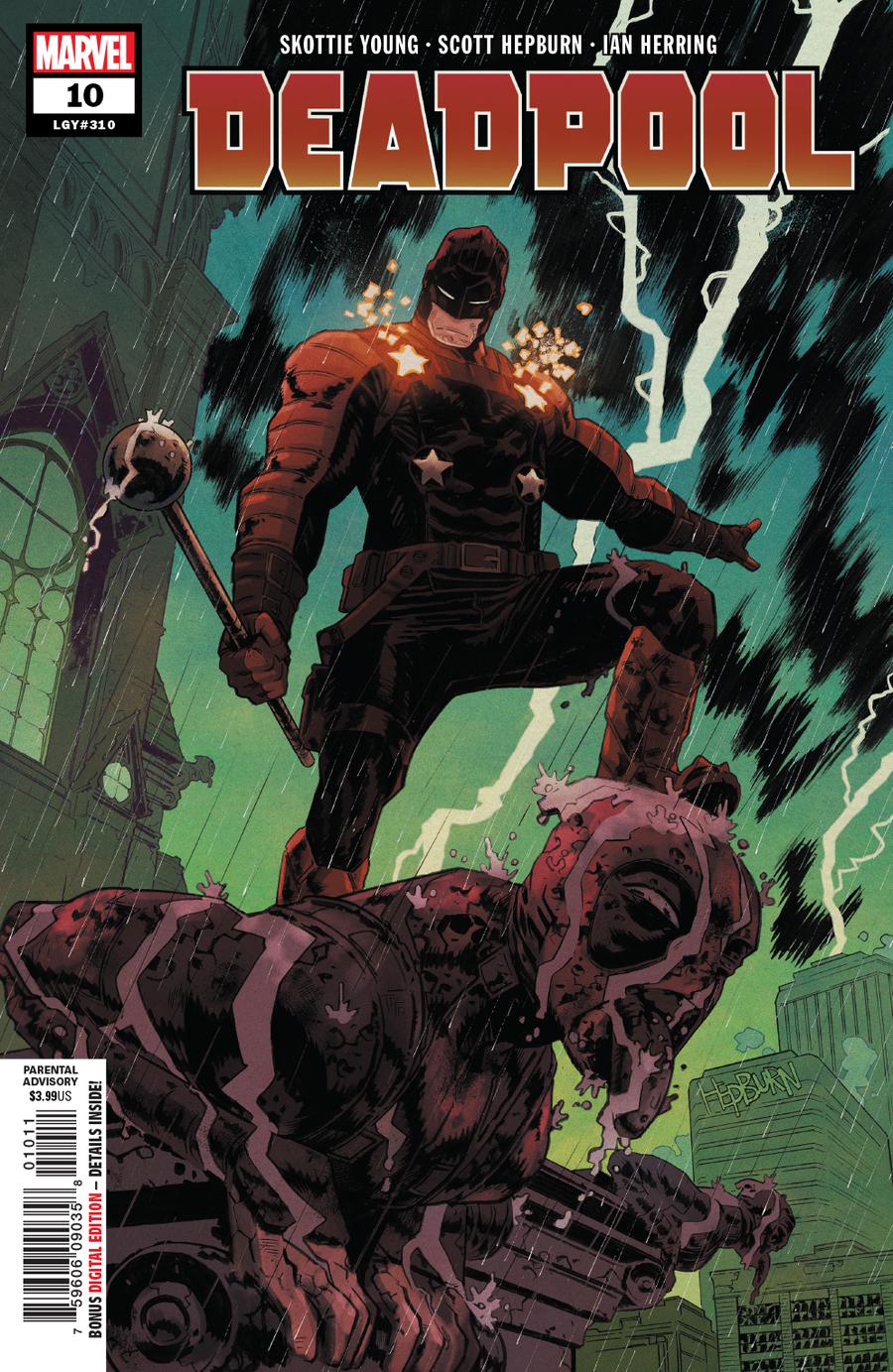 The other surprise winner for Marvel was or is Deadpool #10
. Most are claiming this is Good Night's first full appearance.
I haven't been keeping up lately with Deadpool but someone correct me if I'm wrong, Goodnight made a cameo earlier in this volume correct? At least I think that's what I've read.
I guess he's so new google hasn't indexed him as google is failing to bring up anything (probably isn't helping that he has such a generic name).
Anyways, sales flirting close to the $20 on the secondary market but most sales are double cover with a huge majority it seems at the $8 price tag. Not a lot of profit there if you bought at cover but sadly, one of the few winners this week. I'd say this one is a long term gamble if you find them.
Domino Hotshots #1 Campbell 1:50 Variant
 for you Campbell fans willing to spend some dime on his covers is seeing some success, especially for you people that found it for cheap or cover.
Recent sales put this book flirting in the Benjamin range. Overall average sales have been around the $70 to $75 range though. Buy low, sell high. That's the game right?
Immortal Hulk #14
 hasn't become a real winner yet as most sales are still cover price range. Sold out online at most retailers but this one caused some back issues to heat up with the story line within.
Hulk #14 Red She-Hulk 1:10 Variant
 started to heat up. She's apparently not in the issue but is on the ratio variant cover.
Hulk #15 Red She-Hulk
 is the first appearance as Red She-Hulk. Hard to tell which will be the winner but I'm the type of collector who goes by interiors over cover art when it comes to first appearances.
Some have mentioned she could reappear as Harpy who first appeared in Incredible Hulk #168
. I just can't see how that would fit into this story line but ya never know right?
Just look at that, the weekly reports turned into a Back Issue report all because of one stink'in book. I love it.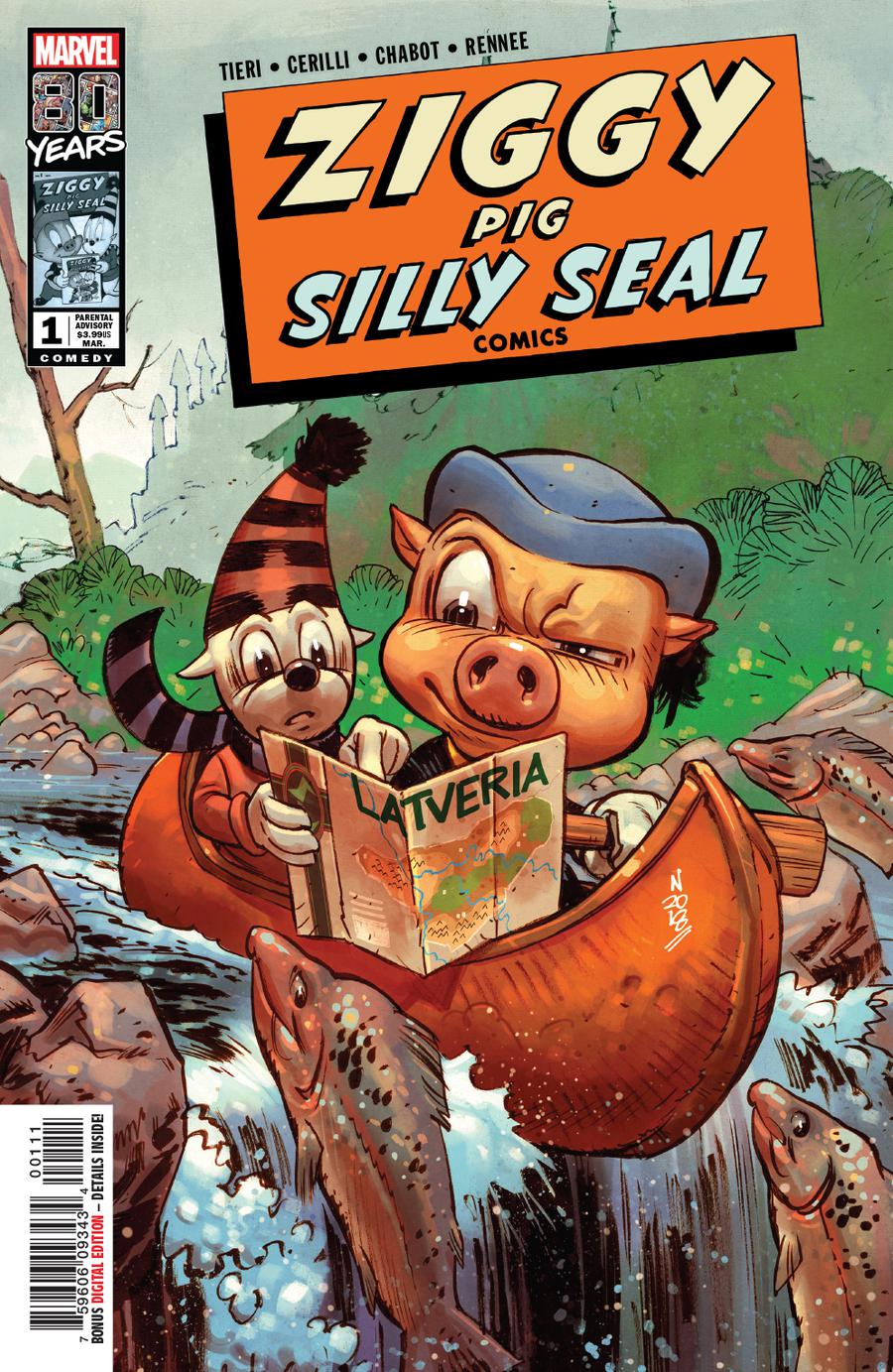 Next up in the Marvel lineup is the Ziggy Pig-Silly Seal Secret Variant
. Not sure about the rest of you all but one of my local shops didn't even order any of these.
Reaching as high as $40 with some other solds in the mid $30 range, this book has settled down to around the $15 range. So if you're a Ziggy Pig and Silly Seal fan, now's the time to buy if you couldn't snag one of these. Might even come down a bit more.
I think over time this one won't hold weight as a secret variant since it doesn't have the coolness factor like the Venom #7
which has a nice cameo appearance of a new character.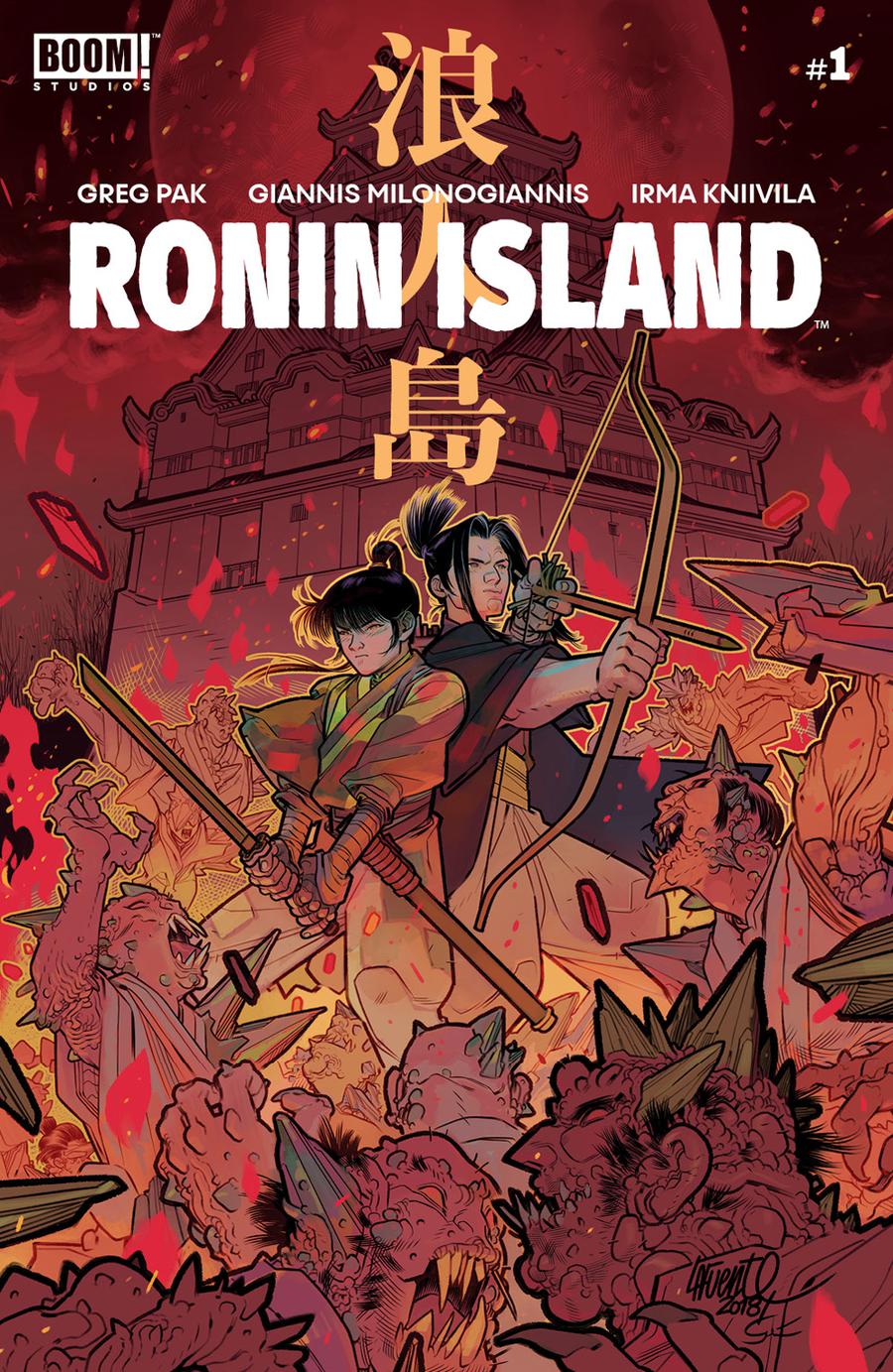 Indie and Small Publisher
Ronin Island
from BOOM! Studios was a new book out with Greg Pak writing and art from Giannis Milonogiannis.
Hasn't necessarily heated up but most retailers show sold out for the covers that are not the regular cover. There's a pretty sweet Anka cover and the 1:15 LaFuente variant.
If you missed out on the 1:15 variant, you can find these for less than the normal retail starting price of the ratio variants.
Keenspot released their parody of the popular Fortnite game called Fartnite
. I was actually hoping to nab a copy cause the kid loves Fortnite but unfortunately my shop didn't order these.
Anyways, not a lot of love on the secondary market despite most retailers showing these as sold out (all copies).
A few sales in the $7.99 range, which isn't much of a profit if you buy at the $4.99 retail price these had.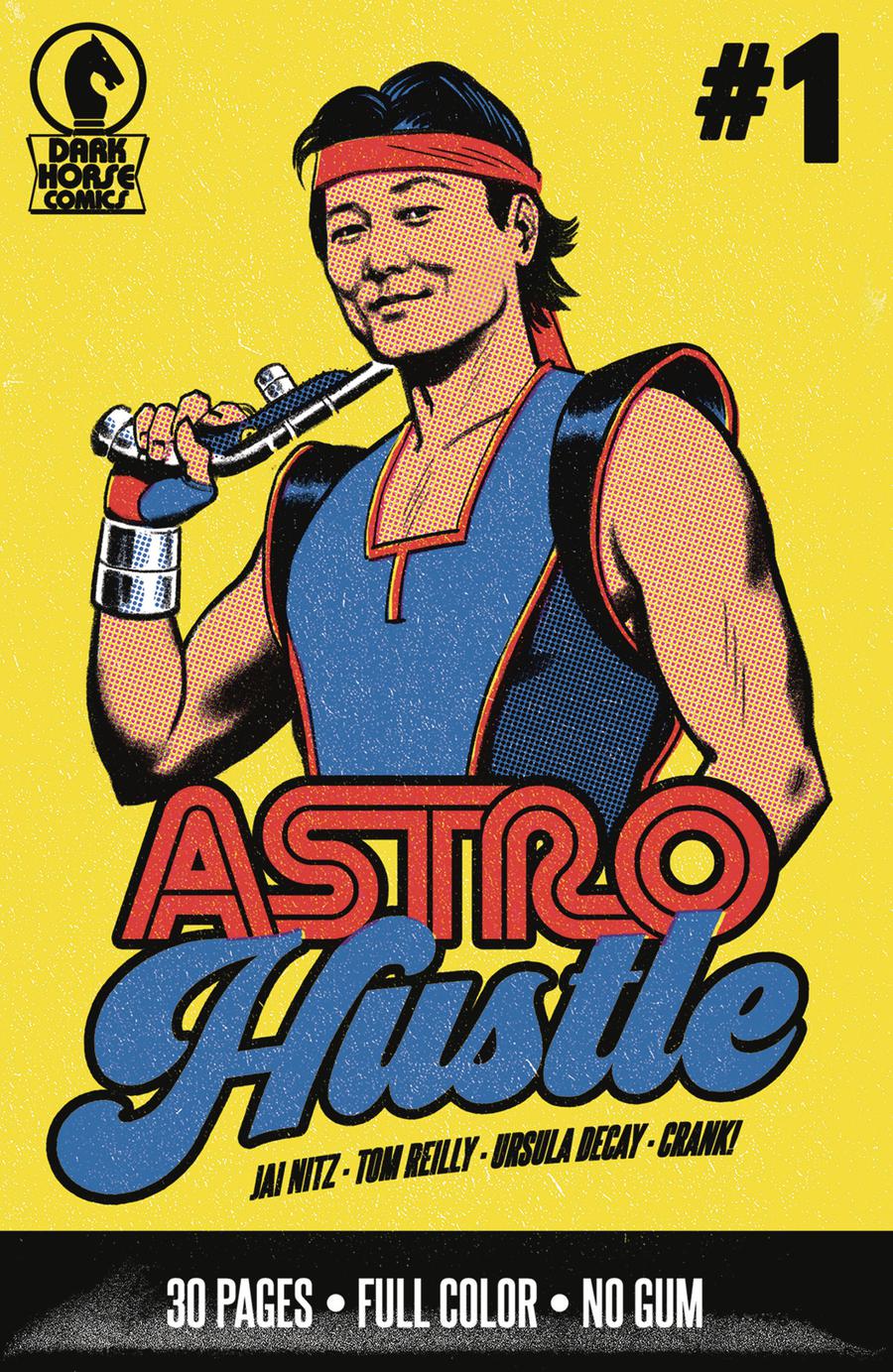 The winner of the week that isn't part of the big two goes to Astro Hustle
, the variant B cover with a nice 80s style twist that resembles and old TOPPS baseball card individual pack.
These saw sales approaching the $20 range initially. The hype has died a bit and you can now find these in the $5 to $10 range.
Still not a bad pickup if you can find them. You can still find the regular cover Astro Hustle #1 at TFAW and other retailers for cover price.
---
And that ladies and gentlemen is your Week in Review! If I missed anything, I'm sorry in advance.