One year ago, we spec'd on new books hitting the shelves on May 2nd, 2018. Now it's time to see how those specs and picks are doing now.
Also it's not much of a Flashback Friday since I'm just now finishing this up. So sorry about that.
Happy FCBD as well, so May the 4th be with you while standing in the crowded lines for your free books. TFAW has free shipping today as well on orders $25 or more if you don't find what you're looking for at your local shops.
This gives us a look at what we hit, what we missed and what the status of last years new releases. Last year this week seemed big but not a whole lot going on a year later.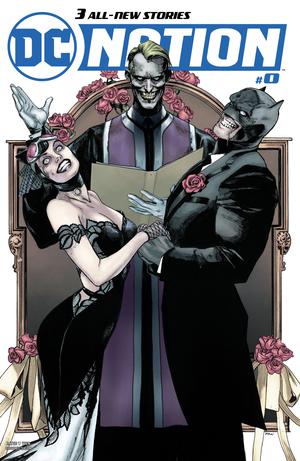 DC Books
DC Nation #0 Clay Mann
Variant. Jokerized Catwoman and Batman getting married made this the one that was sought after.
This was a 1:250 ratio for the 25 cents book so not terribly hard to find but not as easy either as these were gobbled up by most quickly. Most retailers would try to sell this at the $50 or so mark.
What's this doing a year later? A recent sold for $15. A few others in the $26 to $30 range and a CBCS Signed by Mann at grade 9.8 sold for a whopping $26.
I know several local shops that are still trying to dump their regular covers for this book.
The Jimenez Variant
is still available at Midtown. It was the 1:500 ratio variant. You can find these for a bargain on the secondary compared to their original retail price. Most recent sold listings have made this one a $20 to $30 on average  book. Midtown will never sell this for it's listed $76 if they're going for half that price.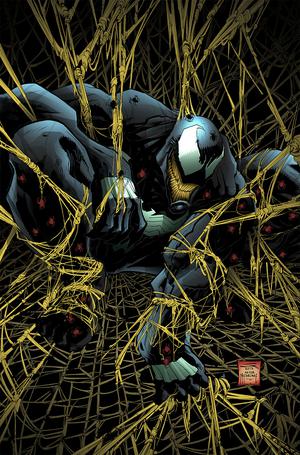 Marvel Books
Venomized #5 Sandoval
Variant was the big book out of Marvel.
This was the 1:25 ratio variant.
Not a lot of sold listings within the past 90 days but it's still a solid $50 book or higher raw. Seems a majority of the listings are graded slabs with asking prices of $100 or more. A signed 9.8 by McFarlane went for a nice $250.
Indie and Small Publisher Books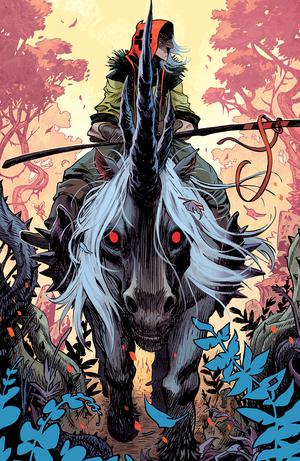 Coda #1
from BOOM! Studios sold out pretty quickly and not much going on a year later with sales ranging anywhere from 99 cents to $10 on a good day.
The ratio Jeff Stokely Virgin Variant
incentive wasn't a bad flip if you got it for cover price. Reaching around the $20 to $25 range initially.
A recent sold of the Stokely went for $35 but with free shipping. So if you can find'em for cheap, there's still money to be made.
Alient Toilet Monsters
#1 was another book I think most of us picked to check out. Small press book, just sounded hilarious. It sold out quickly initially at most online retailers but is once again available at some shops, Midtown has them listed as available.
Not much love on the secondary market, most are below cover price.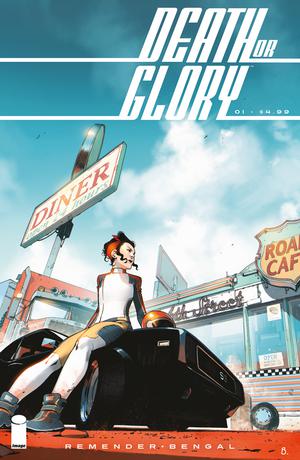 Death or Glory #1
 was a great read. Don't let the slumping secondary market sales fool you on this one. Remender now has Deadly Class as a hit show so I'm sure he's shopping his other titles around.
For me, this is a sleeper book and if and when it ever gets a media deal or option, it's going to explode. But that's my speculation on this book. If I find these out in the wild, I've been secretly buying copies to stash away for the long term gamble. I sure hope it pays off though, I really hate dumping loser books to Half Price for a fraction of what I paid for.
The drek pick from last year was The Walking Dead #179 which is the Bill Sienkiewicz cover depicting Carl with the hole in his face. Carl looks like a tween girl on this cover as well.
What's it doing a year later? Well, you can still buy them at Midtown and other online shops from the looks of things. The most recent single sold listing went for a whopping 99 cents.
Don't get me wrong, I dig most of Sienkiewicz artwork but these Walking Dead covers were just awful if you ask me.
---
That's your one year later report and review. Happy FCBD and May the 4th be with you!
If you can't make it out to the shops today, remember, TFAW has free shipping today on orders $25 or more!