One year ago, we spec'd on new books hitting the shelves. Now it's time to see how those specs and picks are doing now. This is Part II for August of 2018.
Let's find out what we were spec'ing on in August 2018. These are books we mentioned in our weekly picks along with all the books that were surprise winners nobody anticipated on heating up, which happens quite more often than one realizes.
August 15, 2018 Books
---
Winners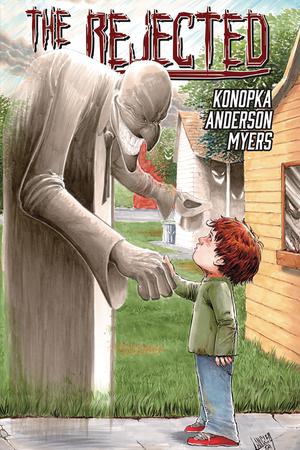 The Rejected One Shot
from Source Point Press was one of those small press, small print books where demand is higher than the availability turns books into great flip books.
A best off taken off from a $40 listing was the most recent sold book. Not a lot of others, a lot of the variants have sold but there was a recent signed copy by the author along with a sketch from the artist that sold for a cool $220 raw.
I doubt you'll be finding these at any retailers for cheap, supplies ran dry before they even hit shelves last year.
Pearl #1 from DC and Bendis heated up earlier this year. I'd call it a semi winner now.
With copies selling anywhere from cover price to $15 range on a good day, it's hard to call it a total winner currently. If you got in early though, these were selling for a bit more at one time.
Midtown has Cover A for $16 if you don't want to chance it on the secondary market.
Losers
Crowded #1 is a loser from last year. Announcing a media option before FOC gave retailers a heads up to boost orders. So there was plenty to go around and you can still find this book for less than cover price on the secondary market.
August 22, 2018 Books
---
Winners
None. There was absolutely nothing that you can't find or find for cover price on the secondary market for the most part.
Losers
We'll just call it even for this week since there wasn't any winners. We'll just mark this down as a reader only week.
August 29th, 2018 Books
---
Early Winners
Beyonders #1 was hot initially, reaching the $20 mark early on after release. After word hit though, this one fizzled off when the market got flooded.
The only sold listing in the past 60 days was a #1 and #2 set that went for a cool $5.94.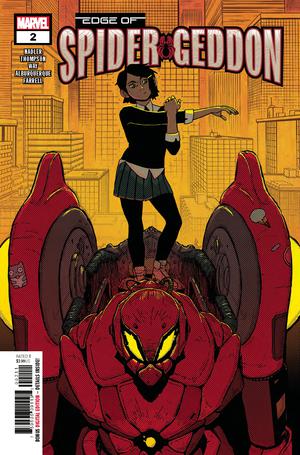 Edge of Spider-Geddon #2 was one of the hot books last year, quickly becoming a $15 book the day before and day of release.
This didn't last long though.
What's it doing a year later? Sales are anywhere from cover price to around $8.00. That's for either cover.
This was the first appearance of the Sp/der character. Yes, it has a forward slash in it's name.
Loser
Rick & Morty Dungeons and Dragons #1 was the loser in my opinion. Retailers were prepared and you can still find this one online and at your local shops.
---
The last 3 weeks of August were pretty dull for the most part last year. August certainly started strong but with a 5th Wednesday, it didn't produce a lot of long term winners.