Welcome once again to the another installment of the One Week Later Report. This week we'll cover the books released on 09/25/2019 and 10/02/2019 since I was in New York for NYCC. So it'll be a two for one deal this week.
Hopefully this report helps anyone reading while picking out new books at the local shops for things to keep a look out for.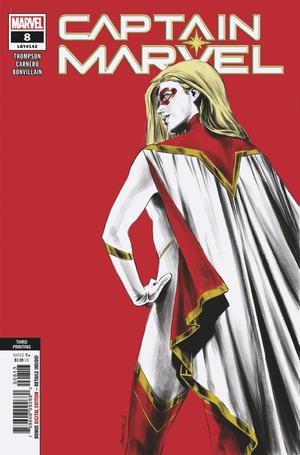 Captain Marvel #8 3rd Printing
that was released on the 25th was available up until the announcement out of NYCC that Star is getting her own series in early 2020.
With that news, retailers started moving copies and now this 3rd print is a solid $10 book on average with a few sales peaking around the $20 range with the most recent sales.
Those who were able to get this next book for cover or cheap can make it an easy $50 or so flip.
That book is the Ghost-Spider #2 Peach Momoko 1:25 Variant
. I'm not a big fan myself but I can see her style attracting those from the manga world.
Being a 1:25, most shops might of started this one out at the $20 to $25 range though so getting at a lower cost would maximize your profit margin with this one.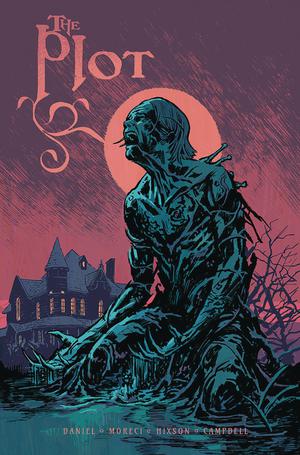 The Plot #1
from this week sold out at most online retailers and is seeing some success on the secondary market. There's a lot of covers for this one though. The variant B that is a homage cover to Swamp Things first appearance was seeing double cover to $10 for a lot of sold listings, which says the same about Cover C as well.
The real winner for this one is the NYCC Convention Exclusive that saw some sales as high as $100, being limited to 250 total print run.
The next book was a recalled misprint which was Nomen Omen #1 Blank
. Apparently they accidentally treated the blank cardboard stock as the actual cover, so the normal cover was missing that is usually wrapped when it comes to the blanks.
You can find the blanks available but these are probably the fixed versions. The errors didn't heat up like some misprint recalls do, with only a handful going for double cover price.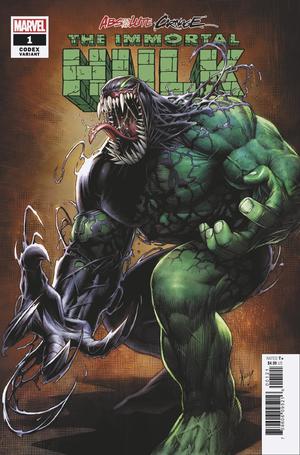 Absolute Carnage Immortal Hulk #1 1:25 Codex Variant
was the big book of the week from the 2nd.
Reaching as high as $150 with one sale, this has settled to be around a $60 to $70 book on average.
It's a great cover though. I hope we aren't seeing the end of this Venom Immortal Hulk.
Dead End Kids #3
sold out pretty quickly online and is a double cover book to $12 on a good day. I was nice chatting with Frank Gogol at NYCC about this book. I missed out on the regular issues (he had them for sale at the convention, even first prints) but I'm looking forward to reading this series when the trade hits shelves in December or early 2020.
Love She Offered 3
reached as high as $25. But most sales have been $10 to $16. Not a lot of sold listings though. This series is another title that's been a ghost at my local shops.
---
That's all the highlights from the past two weeks. Happy hunting or selling.