Every week, hundreds of new books hit the stands, each with potential. We pick the ones we think have the best shot at heating up. Here are the picks of the week for delivery this Wednesday
Returning Favorites
Nice House On The Lake #2 – Tynion horror books are must pick ups. First one did great so this will not sneak up on anyone, but looking at how his other series are doing, missing out on the first couple of issues isn't an option
For the Cover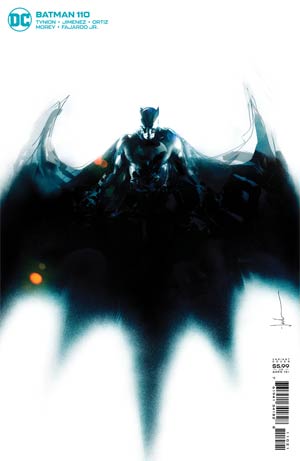 Batman #110 Jock Card Stock Cover – great looking Jock Cover.
New #1's
Masters Of The Universe Revelation #1 – He-Mn and the MOTU returns to comics. It has sent ripples through the He-Man back issues which is awesome. Looking forward to Kevin Smith's take.
Extreme Carnage Alpha #1 – Symbiotes take on a new role post King in Black. Except Carnage. He is still going to mess stuff up. Marvel's Latest Symbiote event.
X-Men #1 – New X-Men team in a new X-Men book, the 6th Volume of "X-Men"
Adam Greens Hatchet Unstoppable Horror #1 – Hatchet returns to comics with an all new series. I can honestly say the art on some of the previous series were terrible, but still, I do love horror comics.
Blacks Myth #1 – New horror series from Eric Palicki about a werewolf PI. I like Eric's work a lot and looking forward to this series.
Clans Of Belari #1 – New Aftershock series. Aftershock hasn't had too many big spec series. This one comes from the creative team behind Netflix's historical action-adventure series, Frontier.
Fight Girls #1 – Frank Cho doing an all female Battle Royale, Ok I am in.
Mamo #1 – New Boom Studios series. Always worth watching. Orla, the youngest in a long line of hedge witches, finds herself pulled back to her hometown after the death of her grandmother – Mamo. Without Mamo managing magical relationships between the townsfolk and the fae, the seas are impossible to fish, the crops have soured… and Jo Manalo's attic has been taken over by a poltergeist! Now, Orla and Jo will both be pulled into worlds they never wanted to be part of. Can the two girls work together to save the town? The 1:10 Nguyen Covers are exceptionally cheap on eBay right now and could be a good hold.
Slay Bells #1 – New Bad Idea comic, Christmas in July.
Notable Reprints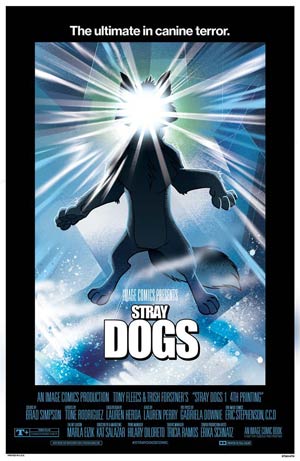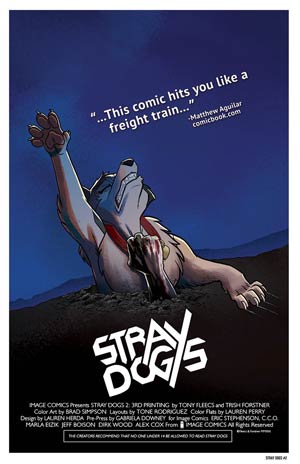 Stray Dogs #1 4th Ptg – At this point, just grab Stray Dogs reprints with the horror covers.
Stray Dogs #2 3rd Ptg – See above. I will be honest, its hard not to pick the Stray Dogs Horror reprints as the pick of the week.
Werewolf By Night #32 Facsimile Edition – First Moon Knight gets the facsimile treatment. I am grabbing one as a place holder as my actual copy is graded. Plus I want to read it again.
Star Wars Must Have
Star Wars Bounty Hunters #14 – First full appearance of Deathstick, who first appeared in cameo in Issue #13
Small Press Pick of the Week
Tales Told In Techni-Horror #1 – Awesome looking horror title from Scout Comics. Tales Told In Techni-Horror is a biennial horror series that blends the best in horror sub genres (body shock to grindhouse and more). Each issue contains five short stories from the dark minds that brought you Provenance of Madness. Look for the VHS Variant if you can find it
Pick of the Week
Skybound X #1 – new characters, new Walking Dead. This is a must grab for me. Pick the cover you like, but I am leaning towards the New Walking Dead character ones.