Merry Christmas, Happy Holidays, Festivus for the Rest of Us, Happy Hanukkah, Joyous Kwanzaa, Feliz Navidad, Happy Yuletide or whatever it is you celebrate this season, hope it's a good one.
It's the last Wednesday of 2018 and it's got a whole lot of nothing coming out for the most part.
But that's not going to stop me from Spec'ing and Drek'ing, it might just be a really small list.
DC/Vertigo Picks
None, there is just absolutely nothing  since they literally have nothing coming out to even spec or pick.
So instead, I'm gonna tell everyone what I thought was my favorite DC book from this past year was and sadly, it came just last month.
That pick goes to the new Martian Manhunter
. I'm looking forward to this 12 issue series next year and they're starting us off with that awesome Middleton Variant for Issue #2
.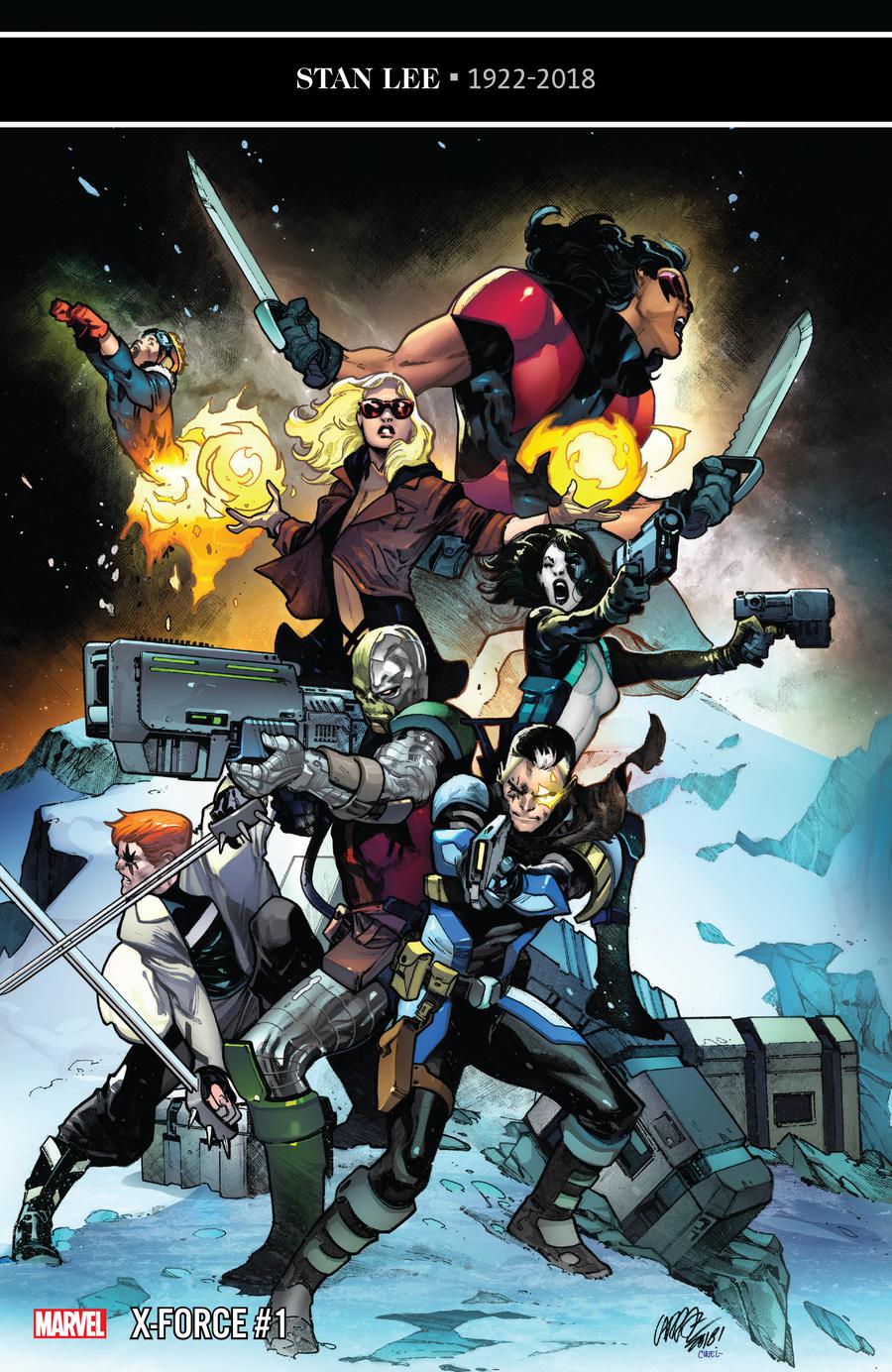 Marvel Pick
X-Force
#1. I'm picking this only because well, it's about the only thing worth reading out of all the new Marvel books this week.
Stick with Cover A though and don't overspend if you really need or want that Liefeld Variant
. At least he managed to draw some feet for this one.
Superior Spider-Man #1 Volume 2 is a possible check out but I really don't see this one going anywhere. It's that type of series that should have been a one volume only type of title.
Small Publisher Pick
Mars Attacks
#3. Can't go wrong with a Francavilla regular cover but the bonus for this is, they're redoing the classic trading cards
as the covers for this series. It really doesn't get any better than that.
---
Now on with the dreaded "avoid" pick, every writer and artist worst nightmare when it comes to selling their hard work.
Fantastic Four #5..  err, wait. It's the 650th issue. No, it's #5. Either way, it's $7.99 and it's a goofy wedding issue.  It's also a Slott written book. Thanks but no thanks