Batman #24 was the hottest book of last week. So hot, in fact, it became the #1 trending item on eBay.
One week before its in store date, the second printing BATMAN #24 is already sold out at DC – and now, this pivotal issue, in which Bruce Wayne proposes marriage to Selina Kyle, is going back to press for a new, third printing!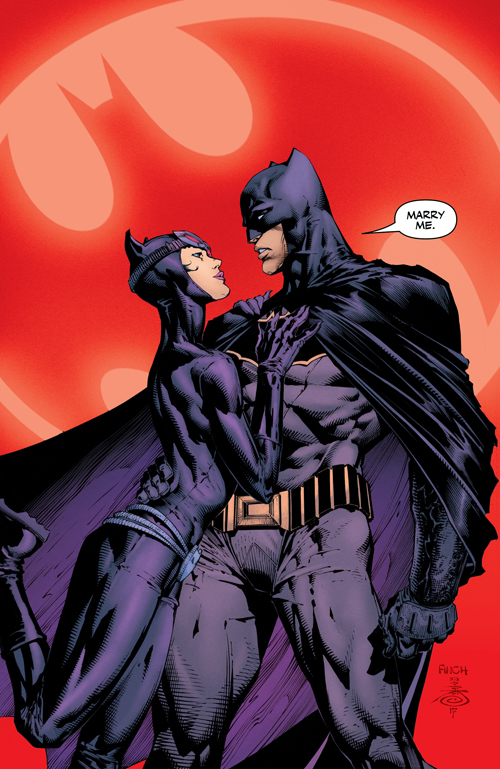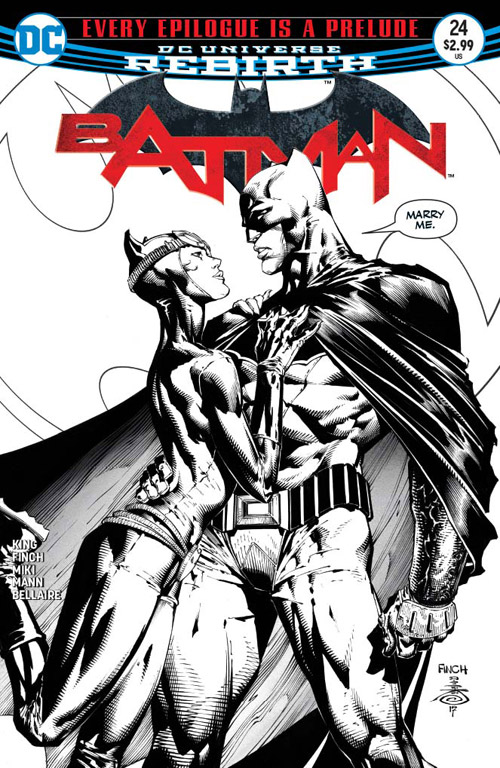 Second Print Variant Third Print Cover
BATMAN #24 Third Printing will reprint the story by Tom King with art by David Finch, Danny Miki, Clay Mann and Seth Mann. It will feature a black and white version of the original cover by David Finch and Danny Miki.

From my understanding, the third print will not be order-able through Diamond, stores will have to contact their Diamond Rep in order to get them. These will be missed over by a lot of retailers, so be sure to ask your retailer.