Not even on the warming up comic list yet, but those who picked up Champions #9, will be introduced to a new character by name of "Red Locust" (which almost translates to 'Chapulín Colorado') whose secret identity is Fernanda Rodríguez, a young Mexican-American who lives in San Diego.
Creators Ramos and Waid had previously spoken at an event that they would create a Mexican American superhero character based on "chapulín" which many know as a Mexican TV Icon. The character, Red Locust, is getting a lot of media coverage in Latin American and Latin news.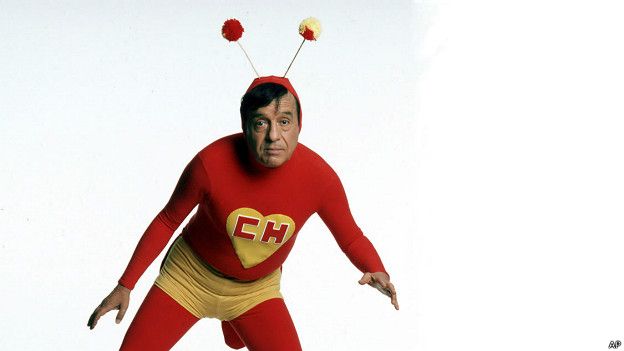 While both "Red Locust" and "Chapulín Colorado'" wear a red and yellow uniform with a heart emblazoned on across the chest, Red Locust lacks the Squeaky Mallet, paralyzing bicycle horn, or the pills the help reduce the character in size as El Chupulín would use.
It is said that the creators spoke with Pauline Gómez Fernández, daughter of Roberto Gómez Bolaños (creator of the character, El Chupulín), to be able to use some of the characteristics from the Mexican TV hero personified by her father.
Though we can never speculate how well a new character will do among the comic book scene, it is a safe say that one should pick up one or two books now and tuck them away for a later date, just in case.
Champions #9 hit the comic book shelves this past month.