September 2017 is shaping up to be an awesome month for Small and Midsize publishers. This is the biggest list we have done. Tons of horror books for fans of the genre like myself. Here are the books we are keeping an eye on: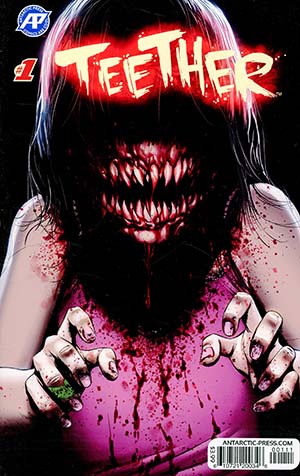 Teether #1
Antarctic Press
9/27/2017
Dillon Brown thinks he's made a friend with new transfer student Lilly Quist. But when the grisly remains of local kids appear, he starts to suspect the new girl has something to do with it. Soon Dillon realizes that an ancient, endless hunger has come to Carol Hill, Indiana in the form of a 10-year-old girl. He and his classmates now have to stop Lilly's vicious, gore-drenched feast before it's too late. But the secrets behind Lilly's rage might just be more terrifying than Lilly herself!
Why we like it: Normally we do not pick up Antartic Press books. But the cover sells this book. Creepy, gory. Just the kind of thing we like.


Dead Of Winter #1
Kyle Starks, Gabo, Brian Hurtt
Dead Of Winter
Oni Press
August 02, 2017
From the tabletop smash hit comes this new series starring beloved characters from Plaid Hat Games' Dead of Winter, written by Kyle Starks (the Eisner-nominated Sexcastle), and illustrated by GABO (The Life After). In the pantheon of heroes, none are more lovable and loyal than everyone's beloved good ol' dog, Sparky. Surviving in the wintery apocalypse of the undead, this former TV star turned zombie killing machine just wants to make friends and be a good boy. As his fellow survivors scavenge for supplies in the frigid wasteland, will Sparky be able to protect his companions from threats both undead and not yet undead?
Why we like it: Based off a popular game. Could have crossover potential. Plus, I love zombies and dogs.


Redlands #1
Jordie Bellaire, Vanesa Del Rey
Image Comics
August 09, 2017
A brand-new horror book from the minds of Eisner Award-winner JORDIE BELLAIRE (PRETTY DEADLY, Vision, Batman) and critically acclaimed artist VANESA R. DEL REY (ZERO, Scarlet Witch, Constantine) brings you to the sleepy, sunny town of Redlands, Florida. The police are failing to maintain control of their old-fashioned town, and a coven of killer witches plan to take everything from them. This summer, hide your bibles.
Why we like it: Killer witches, horror, amazing art.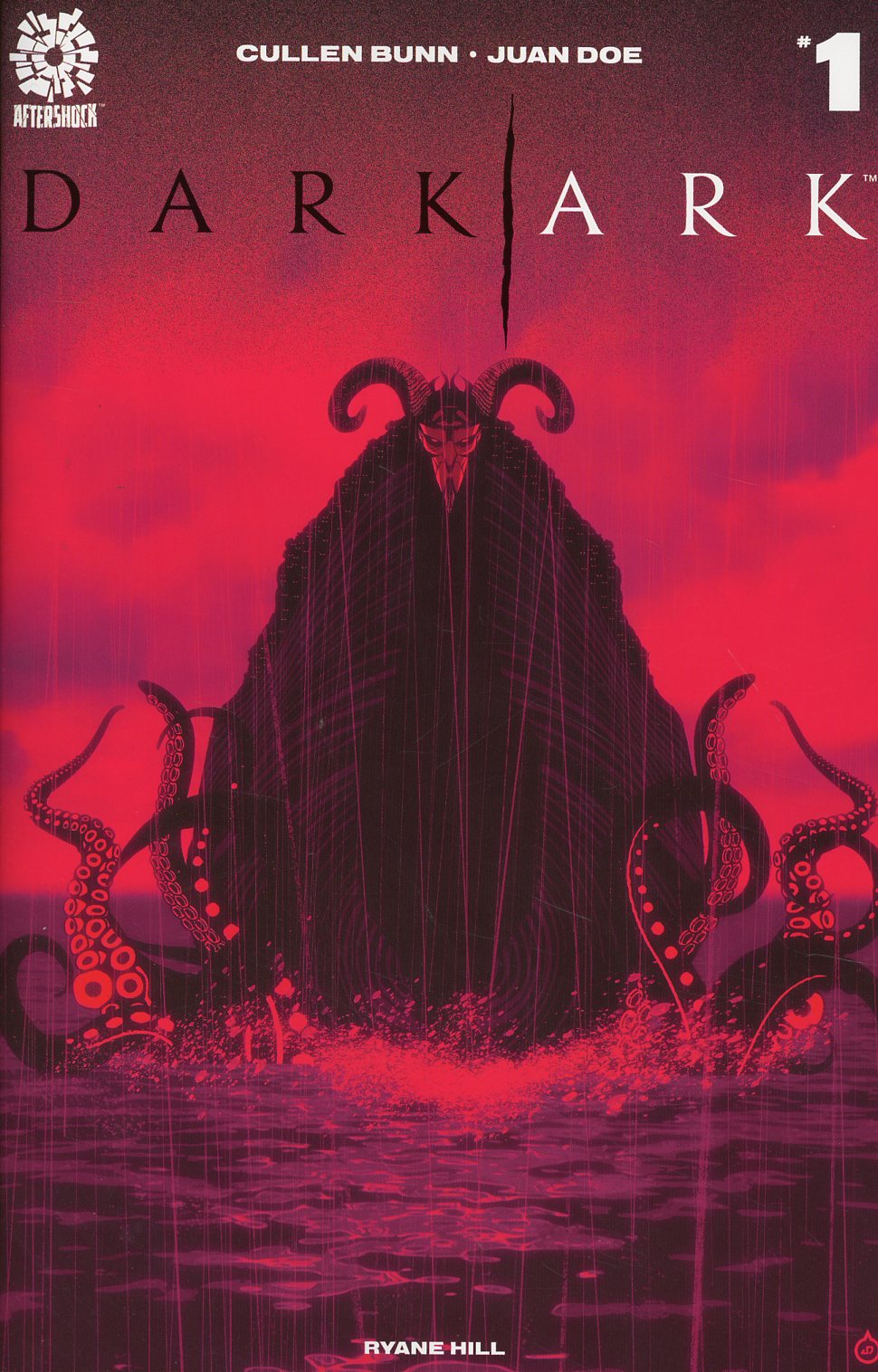 DARK ARK #1
Cullen Bunn, Juan Doe
AfterShock Comics
9/20/2017
The wickedness of mankind has moved the Creator to destroy the world by way of the flood. Noah has been tasked with building an ark to save his family and the animals of the world. But this is not Noah's story. For darker powers have commanded the sorcerer Shrae to build his own ark and save the unnatural creatures of the world-such as the vampires, the dragons, the naga, and the manticore. But what will happen on a vessel crawling with monsters, where insidious intrigue and horrific violence are the rule of law? From writer Cullen Bunn (X-Men Blue, Deadpool, Venom) and artist Juan Doe (AMERICAN MONSTER, WORLD READER) comes a sinister tale of biblical proportions that HAD to be told at AfterShock Comics.
Why we like it: I do love horror, but biblical horror is awesome. The idea of the Dark Are is a ship that has all the monsters while Noah has all the animals. Plus, it is a new series by Cullen Bunn.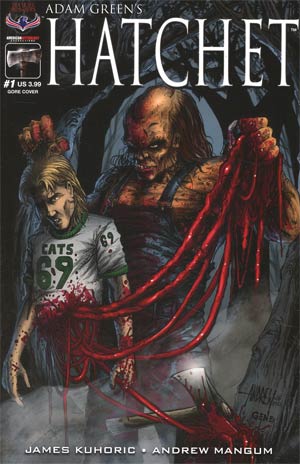 HATCHET #1
James Kuhoric Andrew Mangum
9/27/2017
American Mythology
Come with us back to Honey Island Swamp for a brand new tale of horror at the hands of Victor Crowley. It's 1983 and a group of college kids with aspirations of creating the next blockbuster horror franchise set out to find the place where New Orleans most notorious boogeyman lived. Victor Crowley waits for those foolish enough to enter his swamp and disturb his nightmare cycle. This is old school horror returned to comics with Adam Green's vision of rage and terror unleashed on the comics' page. If you loved Hatchet #0 – don't miss the brand new heaping helping of horror right here! HATCHET #1 comes with five covers – Main Massacre by Richard Bonk, Full Moon by Greg LaRocque, Gore by Andrew Mangum, Hand of Horror by Buz Hasson & Ken Haeser, and a special Rated MR for Horror Limited Edition Cover.
Why we like it: Horror comics based off movies can be hard to find in good condition later on, plus the "cult following". I totally enjoyed Issue 0 so cannot wait for the ongoing.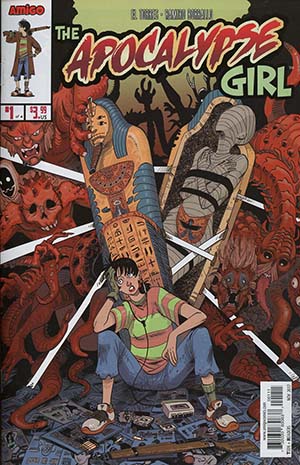 APOCALYPSE GIRL #1
El Torres Ramiro Borrallo
9/27/2017
Amigo Comics
Most common teenage issues are self-esteem, stress and pressure, dating, appearance and those worries and teen angst that won't go away. Metis is 16, has all these problems and more. Because, on top of that, the End of the World happened and she has to cope with bloodthirsty demons and a 4,000-years old, critical, undead mom!
Why we like it: El Torres is one of the best low profile writers. Some of his best books have been horror, Westwood Witches, Suicide Forrest, that just do not get the recognition they deserve. This horror comedy seems like it is going to be awesome.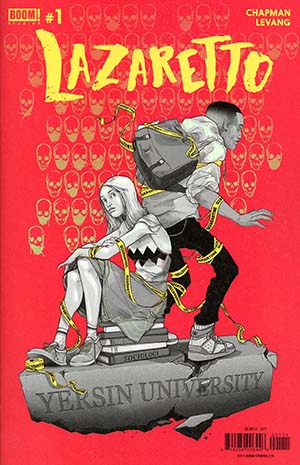 LAZARETTO #1
Clay Chapman Jey Levang
9/27/2017
BOOM! Studios
After a pandemic strikes, a dorm complex at a small American college is quarantined with all of the students trapped within. What first starts out as youthful freedom from authority soon devolves into a violent new society-it's Lord of the Flies on a college campus.' 'From writer Clay McLeod Chapman (Spider-Verse, Ultimate Spider-Man, American Vampire, Vertigo Quarterly), whose most recent play, 'Stump Speeches,' was a New York Times Critics' Pick; and introducing artist Jey Levang.'
Why we like it: Originally the name attracted me since it is the same names as the awesome song by Jack White, however, this is written by Clay Chapman who is an incredible comic writer and writes outside the genre as well. A college age Lord of the Flies.. Think about what you would do in that situation. I am in. Also, Boom has a first look deal and this could be easily adapted.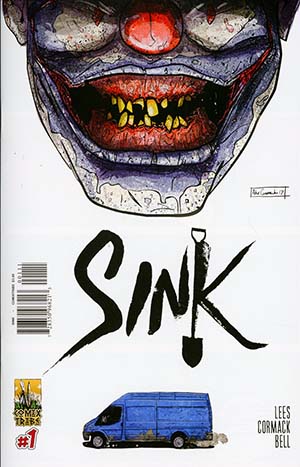 SINK #1
John Lees Alex Cormack
9/27/2017
ComixTribe
A forgotten East End district of a warped funhouse mirror vision of Glasgow, Scotland, Sinkhill is a hive of crooks, deviants and killers, and ordinary folk unfortunate enough to live among them. Sink is a vicious new crime series from the creative team behind Oxymoron: The Loveliest Nightmare. When Allan misses the last bus home, a wrong turn on his walk home takes him into Sinkhill. There, he must face an onslaught of knife-wielding youths, a fox-masked vigilante, and a nightmare lurking in a blue van.
Why we like it: Picked up an ashcan for this last year at NYCC and the story is tight. I love Comixtribe as they put out high quality, small press books.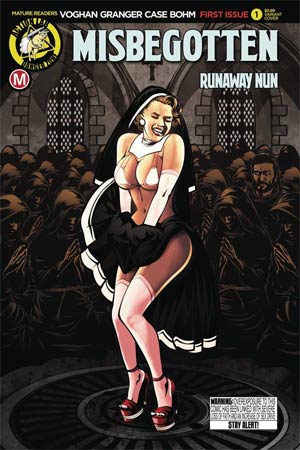 Misbegotten Runaway Nun #1
Caesar Voghan Justin Case
In a post-apocalyptic world gone medieval, the Church sends their top monk warrior to infiltrate a renegade scientist's enclave and kidnap the J-Clone, the Lord's vat-born twin. Saving the holy clone from the cross forces, the monk must confront the truth of his own (very immaculate) birth. Clones of Marilyn Monroe, Hitler, Gandhi and Jesus… oh my! Misbegotten is cyber-punk religion gone mad!
Why we like it: Completely gonzo story, just look at the cover and the description. This won't be for everyone, but if you are like me, that doesn't mind books that try to push the envelope, than this book could be for you.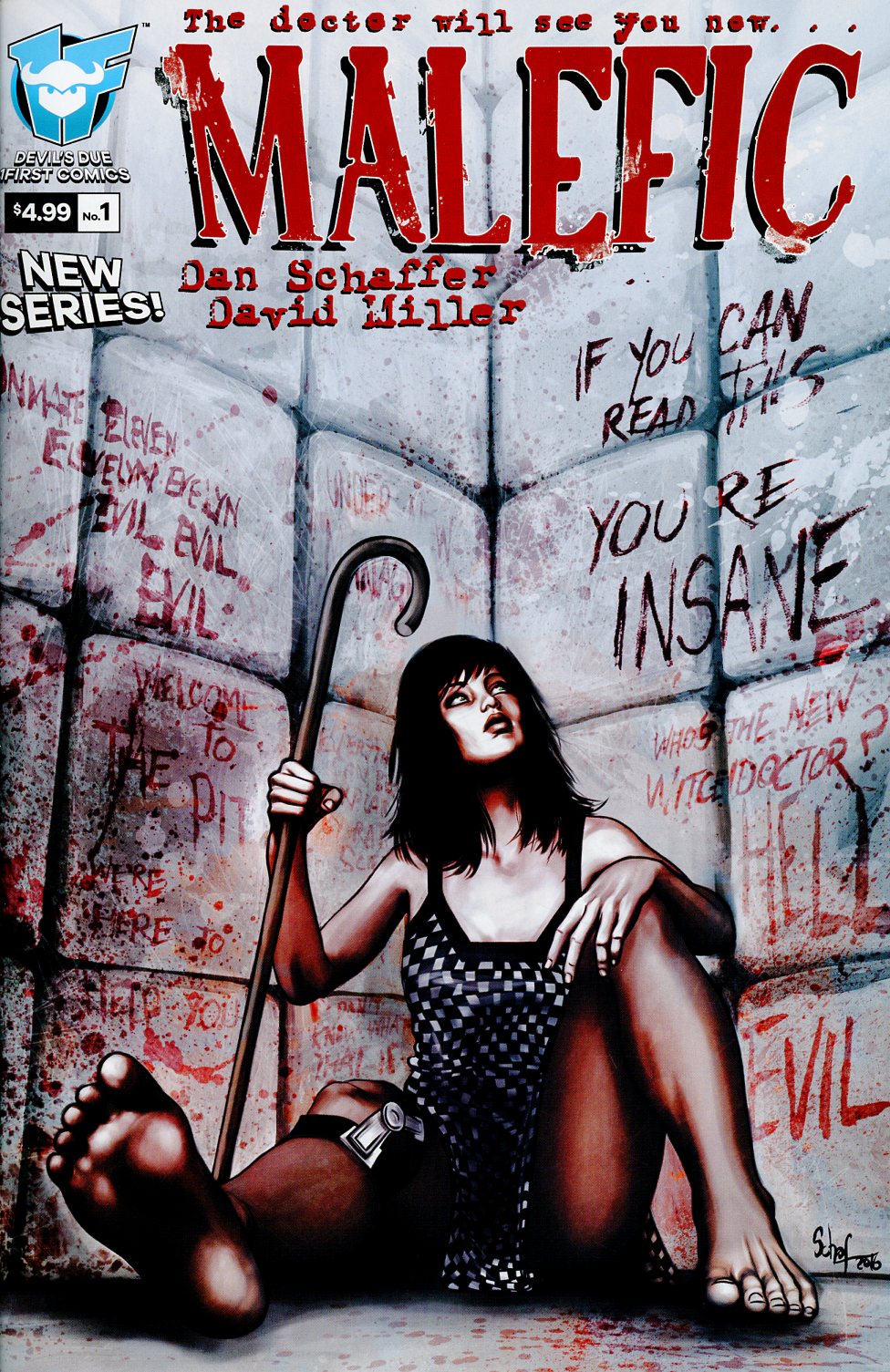 Malefic #1
Dan Schaffer
9/13/2017
Devils Due Publishing
Young doctor Evelyn Freust gets a chance to redeem her disgraced career when she signs on at a mysterious asylum harboring diabolical paranormal neurotics – The Pit. Freust must treat their supernatural disorders and survive the madness. But a destructive battle of wits begins with Inmate Eleven, who may be the Devil. It's all downhill from there.
Why we like it: Dan Schaffer, that is why. I have been a fan of his going back to Dog Witch. White was awesome. Dan can write and draw, a doubt threat.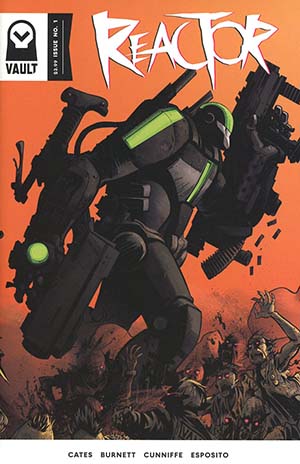 Reactor #1
Donny Cates Dylan Burnett
9/27/2017
Vault Comics
There's Weep, your average machine-gun-wielding teenager raised on an Earth overrun with vampires. There's Poli, who landed on Earth with the mission to kill every damn vampire there. And then there's King Luc's heavily fortified blood farm. You do the math. From Donny Cates (God Country, Redneck) and Dylan Burnett (Weavers) comes Reactor, a whole new entry into the world of vampire warfare, overpowered mechsuits, and 10-year-old presidents that Interceptor kicked-off.
Why we like it: Donny Cates has been doing some awesome books lately. Hoping that since this is from Vault not many stores will pick up on it. A follow up to Donny's Intercepter series from Heavy Metal which had a small print run.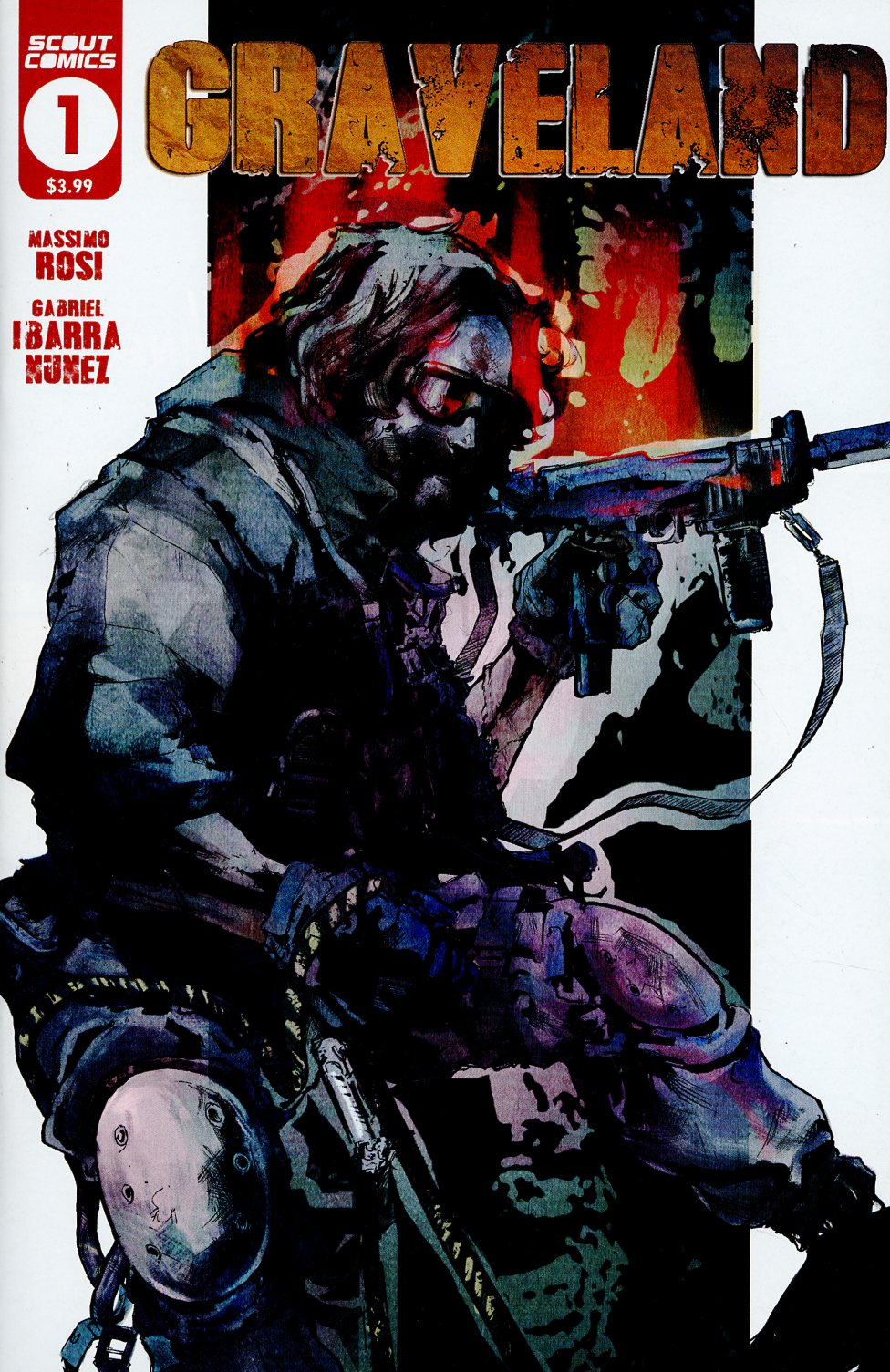 Graveland #1
Massimo Rosi Gabriel Ibarra Nunez
9/27/2017
Scout Comics
The San Andreas Fault finally has 'the Big One,' but not from natural occurrences. From the depths of the fault something emerges. Something of myth and legend that was mentioned in hushed tone by every ancient culture – giants, huge creatures from another time, awakened from the slumber and seeking to resume their conquest that has been delayed for a millennium. To mount a counteroffensive, the US government creates super-humans with an experimental serum. These four individuals may be the last chance for humanity as they are all the stands between civilization and the Giants!
Why we like it: Scout puts out some great small press comics. This is lining up to be another one. Fans of Solar Flare will want to jump on this.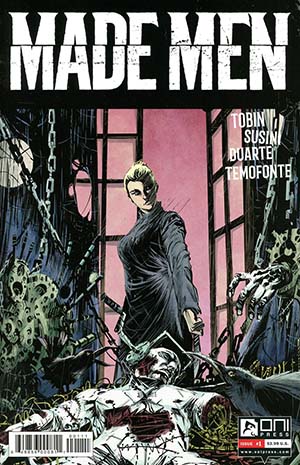 Made Men #1
Paul Tobin Arjuna Susini
9/6/2017
Oni Press
You don't know Jutte Shelley, but you might know her family. Before she was a Shelley, she was a Frankenstein. These days, she's a Detroit Special Ops officer. At least she was, until she and her entire team were ambushed during what should have been a routine call. Jutte watched as, one by one, her friends were gunned down. And then, in a flurry of bullets, Jutte fell too. But Jutte isn't like other people. She's a Frankenstein. And she knows all her family's secrets. Guess who's getting the gang back together?
Why we like it: Any book with a classic horror twinge we will check out. A modern day Frankenstein's Monster story is for us.