It is nice to walk into your local comic shop on Wednesday and pick up your books. It is even nicer to walk into Wednesday and pick up your books and they are selling for multiple times cover price by the end of the day. Toyetica #1
is one of them.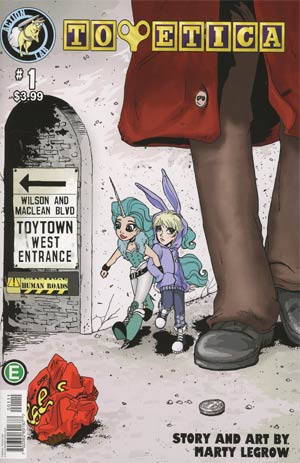 Toyetica #1
was on my Picks of the week list as the Sold Out Gamble. The book sold out in advance of release at Midtown comics and TFAW. Mycomicshop did not seem to stock any. The cheap ones are all gone from eBay and they have now sold for as much as $17.49
. Thankfully there will not have been many copies printed, only one cover, and hopefully undercutting will not set in on a book that is rising on it's own.