The Image Comics Series Crosswind
, by Gail Simone and Cat Staggs has been optioned for a TV show.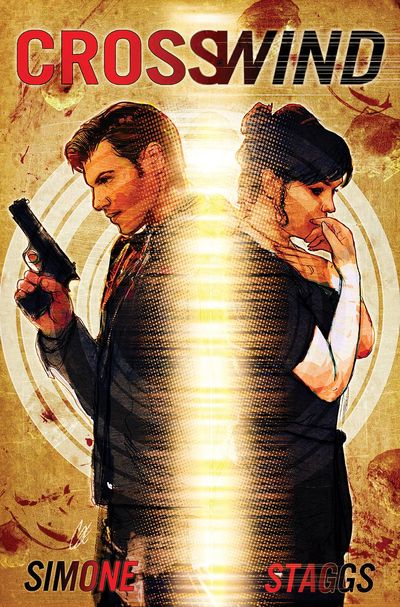 Crosswind
, described as Goodfellas meets Freaky Friday, came out June 28th of this year. The book came out with a Regular cover (can still be picked up for $2, and CGC 9.8
for $25), a Pride Month Variant, and Gold Foil Retailer variant
(can be picked up for under $10.)
From CBR.com:
Crosswind, the comic books series from Gail Simone and Cat Staggs about a hitman and a housewife whose bodies are mysteriously swapped, will be developed into a television series by Piazza Entertainment. The news comes courtesy of Variety as part of an announcement regarding Vanessa Piazza's partnership with Entertainment One.

Crosswind marked Simone's Image Comics debut. Prior to her work being published under Image, Simone became known for her DC Comics series Birds of Prey. She went on to become the head writer for Batgirl, and in 2015 she began the Clean Room series at Vertigo.

An ongoing series, Crosswind has been characterized as Freaky Friday meets Goodfellas. The series follows Cason, a hitman, and Juniper, a high-strung Seattle housewife, as the two come to terms with a body swap that comes on as suddenly as it does mysteriously. Later issues introduced a mysterious killer intent on hunting the duo.

The television adaptation will be executive produced by Ari Lubet of 3Arts Entertainment, and Simone will both pen the pilot and serve as executive producer. Staggs, whose dark and detailed artwork defined the series' look, will be a consulting producer on the show.