IDW did a bit of a bait and switch with the covers for GI Joe A Real American Hero #245 Cover A
, here is the cover shown through Diamond up until Wednesday for the A and B covers: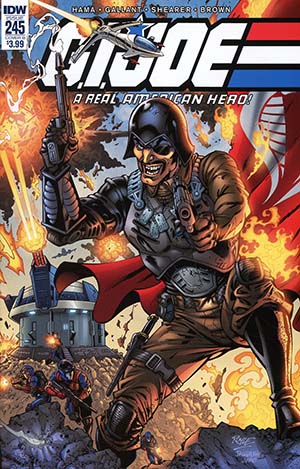 GI Joe #245 Cover A
was very different and actually featured the first cover appearance for the Female Snake Eyes, Dawn Moreno. The real Cover A
appears below along with some clarification on the characters appearances.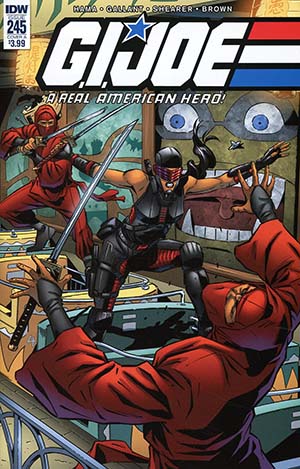 The real Cover A
features Dawn's first cover appearance, the issue also features her in the story in costume. Most of the go-to online stores are sold out of cover A but you can find a couple here. There are only a few copies on eBay
, mostly cover price. Dawn's first appearance as the female Snake Eyes is in GI Joe #244
. She appears in costume as the new Snake Eyes. Dawn's first character appearance is in GI Joe #226
. There was a regular and action figure variant for this issue.