Hey folks, your favorite Wooky here back with some great Star Wars Variant comics. This month's is in the spirit of the "Inexpensive Variant" posts Anthony does. Check out the goodies inside.
Anthony mentioned this one already, the Star Wars #38 eBay Exclusive
for $5.99 shipped. There limited copies still available, if you haven't checked, these $5.99 shipped books have sold for as high as $12.95 plus shipping. Not a bad little flip. But these are pretty well known about. I want to talk about another one tonight.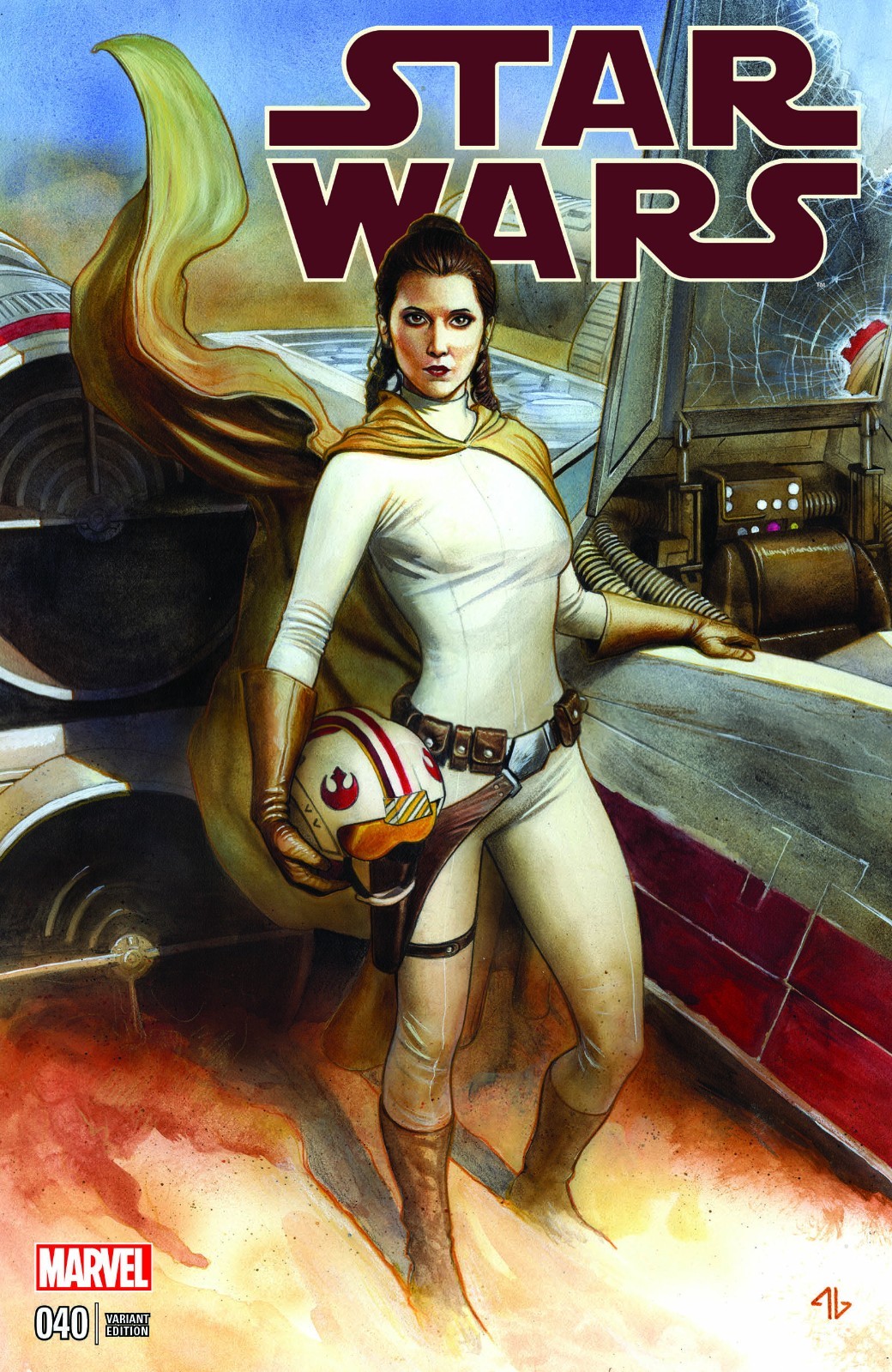 The one I wasn't to spotlight is the Star Wars #40 Adi Granov Variant
Frankie's comics is putting out. Add paints a beautiful Leia which captures the likeness of a young Carrie Fisher next to an X-Wing. These are available for $9.99 plus shipping. Not bad for a Star Wars Exclusive.
This cover is limited to 3,000 copies.

But, there is another way to get this one, plus two more variants as well.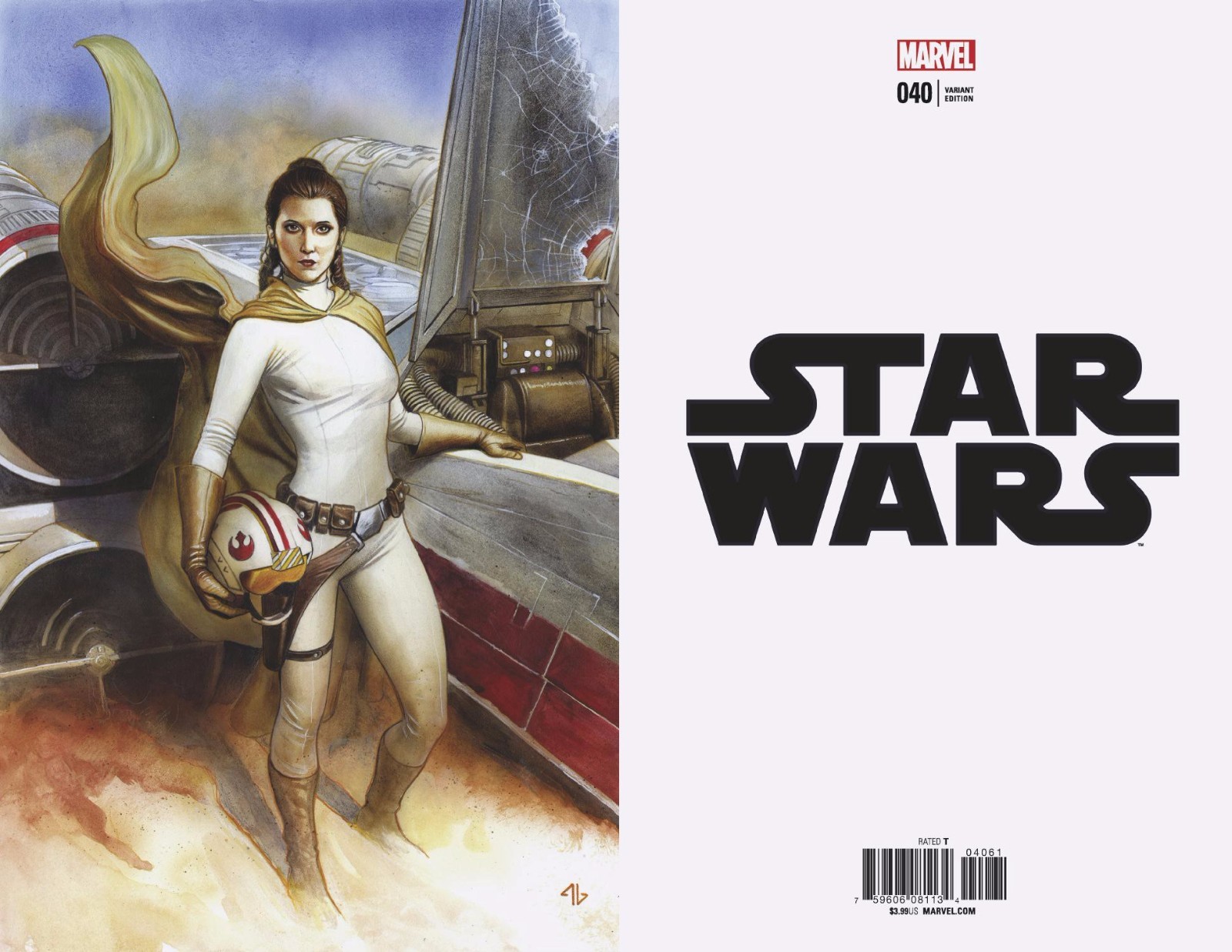 You can opt for the $39.99 package which includes 3 variants.
Inside the set is the Granov Color, a virgin Granov Variant, and a Marco Checcetto variant for issue #38. The virgin is limited to 600 copies and the Checcetto variant has a print run of 3,000 copies.

Granov Color, Granov Virgin, and Marco Checcetto Variant Set
 are available here.