Shattered Comics has opened up their presale for their homage cover to Daredevil #158 , the Daredevil #597 Shattered Variant Homage (Daredevil #158)
is live right now and has started selling pretty well.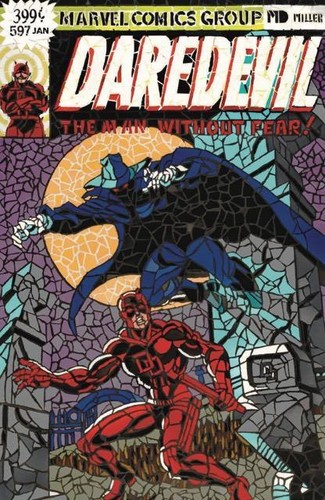 Daredevil #597 Shattered Variant Homage (Daredevil #158)
 is another mosaic cover done by Matt DiMasi, and this time does not have the black border around it making it look even better. The original mosaic was presented to cover artist Frank Miller. For those not in the know, issue 158 is the first Frank Miller Daredevil cover.




Frank Miller, Matt DiMasi, and Little Giant Comics' Jason Brodnick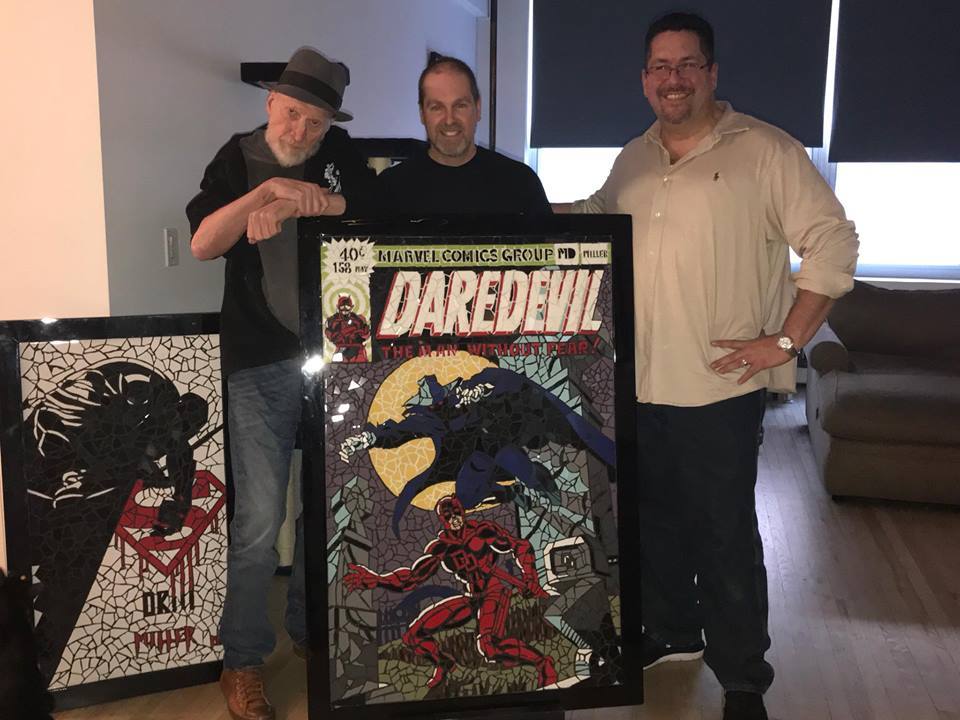 From Jason Brodnick:
Mosaic artist and all around cool dude Matthew DiMasi did a recreation of the Legendary Frank Miller's Daredevil #158 using shattered ceramic tile! Each piece takes 100-150 hours to complete over the course of several months. Matt hand draws each image, literally shatters 4×4 ceramic tile and then painstakingly applies each tiny piece one at a time. Once all the pieces are applied, he and his son apply the grout and it gets sent out to have the frame painted. The image you see on the cover of the Shattered variant for DD 597 is an image of the actual tile mosaic that Matt did.
Matt and I had the pleasure of bringing the original piece this variant was made from to Frank Miller's studio a short time ago and Frank signed it! Frank is a super cool guy and a LEGEND in the industry! What a huge honor it was for Matt and I to meet him. HUGE NERD MOMENT!