It was a busy week for DC related TV shows with a bit of casting news. DC has had horrible luck with movies, when compared to Marvel, but their TV shows are extremely popular. So here is the news and the related spec. We did get some animated Marvel news this week, and wanted to bring you up to speed on Umbrella Academy. 

Titans has started casting secondary characters for episodes. One of the most recent announcements is Robotman will be in the show played by actor Jake Michaels. Robotman is of Doom Patrol fame and first appears in Showcase #94
 (available on eBay)
, which can be found cheap on eBay. Robotman was created by Dr. Niles Caulder after Cliff Steele crashed his race car which destroyed his body. Dr. Caulder put his brain in the robot body. Caulder will also appear in Titans. Dr. Caulder first appears in the much pricier My Greatest Adventures #80
 (available on eBay)
.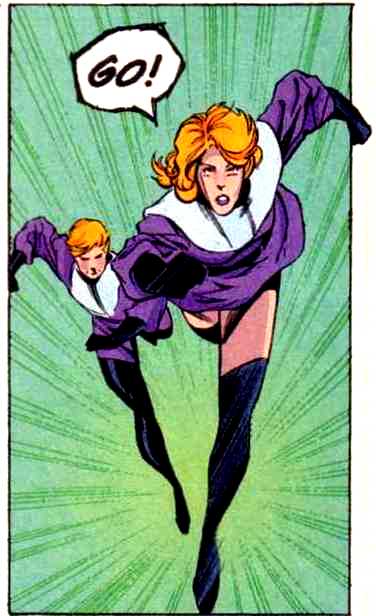 Iris West is getting the Superhero treatment on The Flash. Comicbook.com released images of her in a purple and white superhero costume. The costume is similar to that worn by the Tornado Twins. Fans of the show believe that Dawn Allen has already appeared on the show, her, along with her brother Don make up the purple and white suited superhero twins. Their first appearance is in Adventure Comics #373
 (available on eBay)
.





Marvel announced that they would be adapting one of Mel's Favorite books into an animated series. Mel has long gone on about Moon Girl and Devil Dinosaur, and he was spot on. The animated series will be coming to the Disney Channel, so it should get some pretty good traction. Moon Girl first appears in Moon Girl and Devil Dinosaur #1
 (available on eBay)
. Her partner, Devil Dinosaur, first appears in Devil Dinosaur #1
 (available on eBay)
.




R&B Singer Mary J. Blige has been cast in the upcoming Netflix show Umbrella Academy. Blige has signed on the show for a one year deal to play Cha-Cha. Cha-Cha is an insane hit woman sent to kill 00.05 in the comic. Her first appearance is in Umbrella Academy Dallas #2
 (available on eBay)
. It remains to be seen if Cha-Cha, also known as Blue Bear Face, will wear the mask or not. I highly doubt it though.