Each Week Hundreds of new comics hit the shelves, each with potential. Some live up to that potential. We pick the ones we think have the best shot at heating up. Here are our picks of the week for delivery 6/20/18:
Returning Favorites
Black Hammer Age Of Doom #3 – Still one of my favorite superheros books. Shooting for the Michael Cho variant on this.
Delta 13 #2 – Awesome space based horror book. First issue was awesome.
Deadly Class #35 – Shooting for the Daniel Warren Johnson Cover love the art, and the Misfits shirt.
Gideon Falls #4 – Fantastic, unnerving horror book.
Moonshine #11 – Noir-ish Mobsters and Monsters. This book does not disappoint.
For the Cover
Batman #49 Artgerm Cover
– I do love Artgerm, and even though there were some naysayers on this cover, I am still grabbing it for my personal collection.
Batwoman #16 Michael Cho Cover – I love Cho's artwork, Michael Cho that is, well I like Frank's as well. But I digress. I love this pop-art style cover.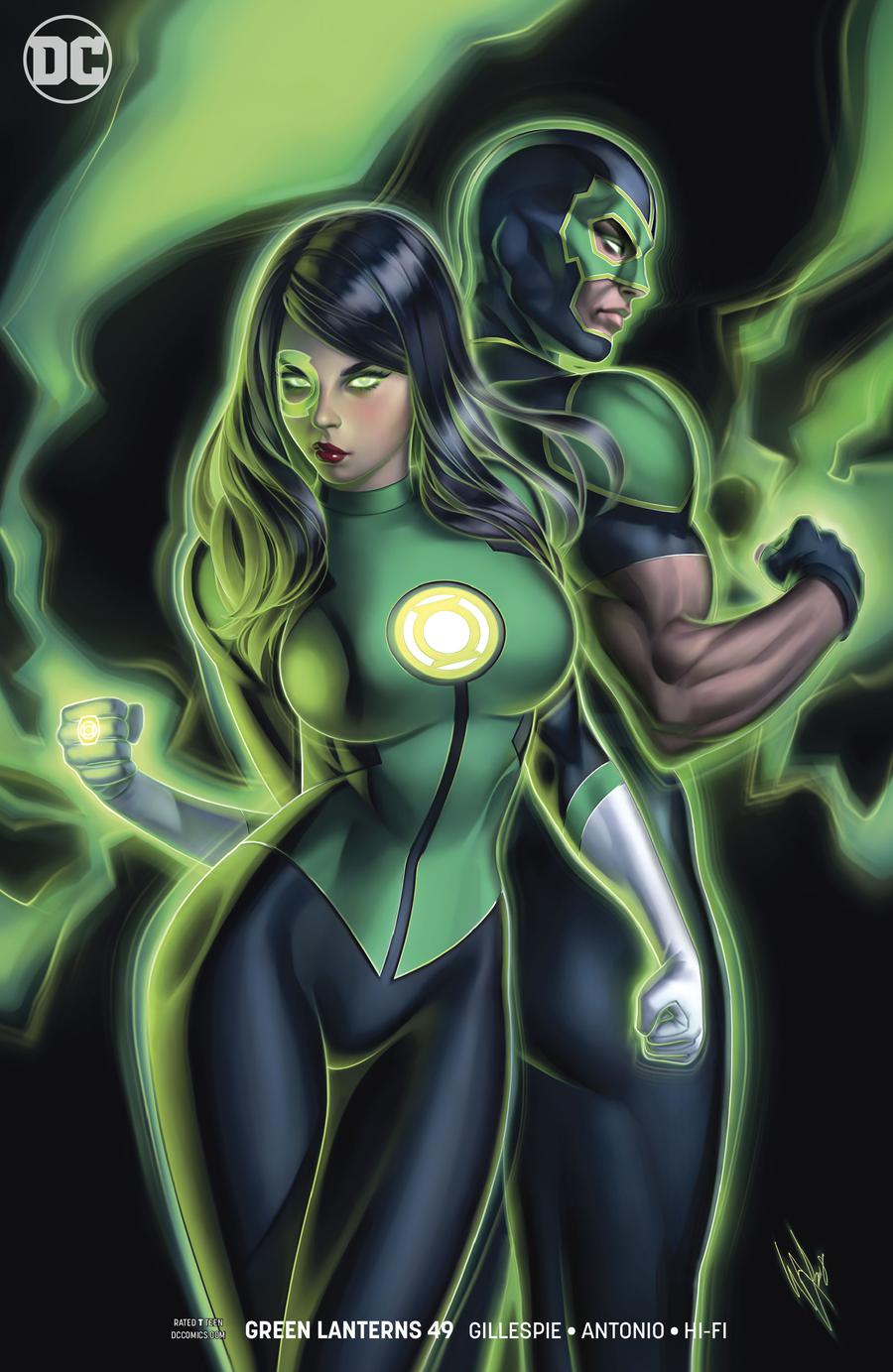 Green Lanterns #49 Warren Louw Cover – I think Louw's art is under rated. He has a fantastic style, enough so I would buy a book without caring to read it. For me, the cover of the week.
Notable Mention
Amazing Spider-Man #801 – Long before I got burned out on Marvel's constant reboots, I was a long time ASM Collector. I have a great collection with issues going down in the teens. Last legacy number book before they relaunch again… Sigh… But also Dan Slott's last issue.
The Media Tie In
Rick And Morty Presents Krombopulous Michael #1 – Another series I have no problems selling. Rick and Morty has it's fan base and they do pick up comics.
Image Number 1
Shanghai Red #1 – Think Chan Wook Park's Revenge Trilogy on a boat. I do love a good revenge tale. Image #1's can be hit or miss. I hope this one sneaks up on people.
For the Flip
Trumps Titans vs Dark Donalds Mental #1 – Will be checking eBay prices on this before picking up, however, I have done really well with Trump related comics and this spoof of Dark Nights Metal is funny. A bunch of variants on it.
Small Press Pick of the Week
Lost City Explorers #1 – While I know a lot of Aftershock books do not do well on the secondary market, the are excellent readers and worth the money. Here is another must grab for me.
Pick of the Week
X-Men Gold #30 J Scott Campbell Classified Polybag
– The spoilers are out but we will run them tonight as well. This one will be the one to get.
And in case you missed it, here is this week's New Comic Spec Review video