Seems like everything Knull/Gorr/All-Black Necrosword has been heating up. That was why I was surprised to find a very under rated ratio variant recently while poking around an area comic shop at lunch.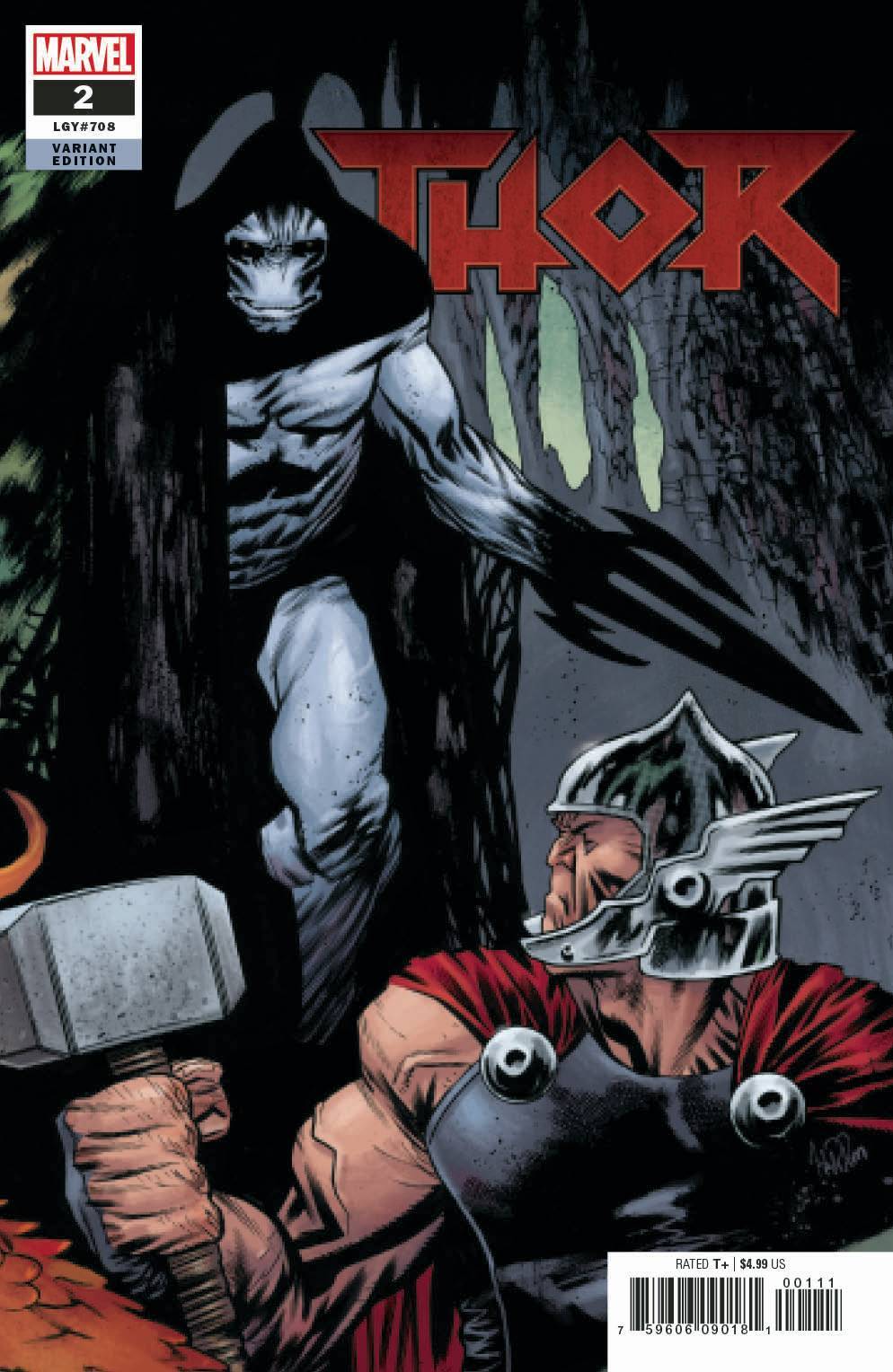 I find myself, more and more, poking around comic shops during my lunch and usually find something interesting. While browsing one I came across a cover, that initially had me a little confused. I was checking back issue bins for recent books that pop  when I saw the comic to the left. It is Thor #2 1:10 Variant
. I had been looking for copies of Thor God of Thunder #2 (first All-Black sword, which is the first symbiote) and Thor God of Thunder #6 (first cameo, unnamed, of Knull). Thor #2 1:10 Variant
came out last month or so. It features a Gorr cover, as well as the All-Black Necrosword. These are pretty cheap, many copies going for well below ratio. But with all the heat on all things related to Donny Cates' Venom run, I thought it might be worth pointing out.
Mel V. pointed out to me that the All-Black Necrosword made an appearance in Thor Ragnarok. Turns our Hela was not just Hela from the comics, but a combination of Hela and Gorr. I don't remember anyone speccing on Gorr before the release of the movie but with the ties Venom now has to Thor, it is interesting to see.