Most big sales from online retailers are usually a bunch of books nobody wants or already blew their money at retail cover prices. Every few months though Midtown will have a 75% off sale, likely to dump off inventory of recent and older back issues that is worthy in checking out for bargains.
So it's always worthwhile to check out, sometimes you can get variants at a steal or better price than the secondary market prices. Other times you can find those long term potential books at dirt cheap prices. This might be one of those times.
So one book stood out for me as the long term gamble. They have Amazing Spider-Man #798 at 75% off. That makes the book $1.12 each (they have retail listed at $4.49, they always bump up the costs a few weeks after release to likely cover the free bag and board they claim comes with every book). Not bad from it's original $3.99 price tag right?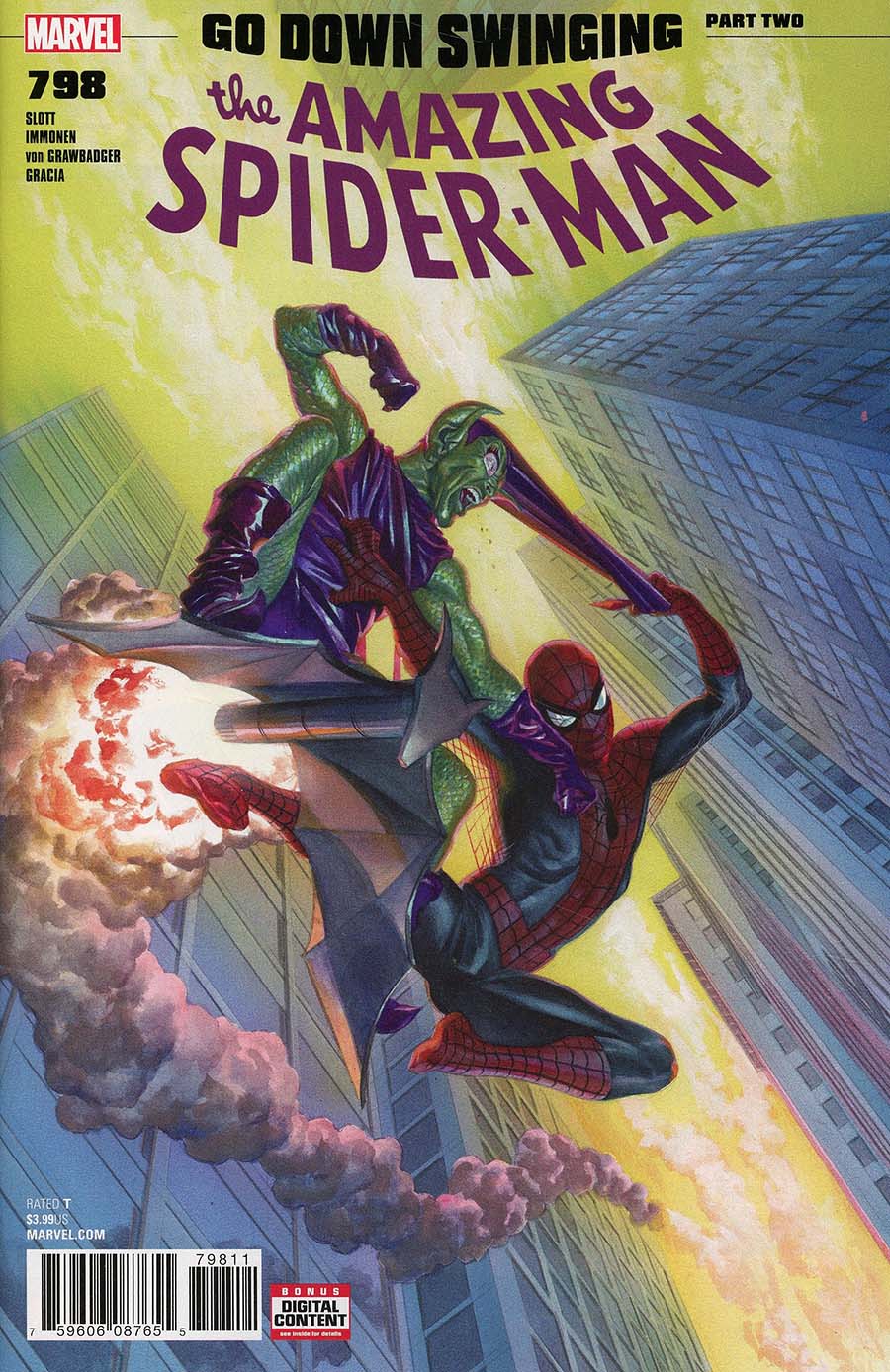 We all know what #798 introduced? the real Red Goblin first appearance after we were teased for a few issues prior leading up to this one.
It might take years for this book to heat up or make some decent profit but I think at $1.12 price tag, it's worth the gamble to load up on some issues and tuck away in a long box until that day comes around. Recent eBay sales list this book still being sold in the $5-$7 range as well.
Who knows, this one day could be in the same ball park as other major Spidey villain first appearances if they have Red Goblin stick around and make future appearances. We all know how Marvel loves to regurgitate characters and story lines.