The Comic Mint is auctioning off one of their recent successful releases, Amazing Spider-man #800 Ultimate Edition
, with 100% of the proceeds going to the Hero Initiative.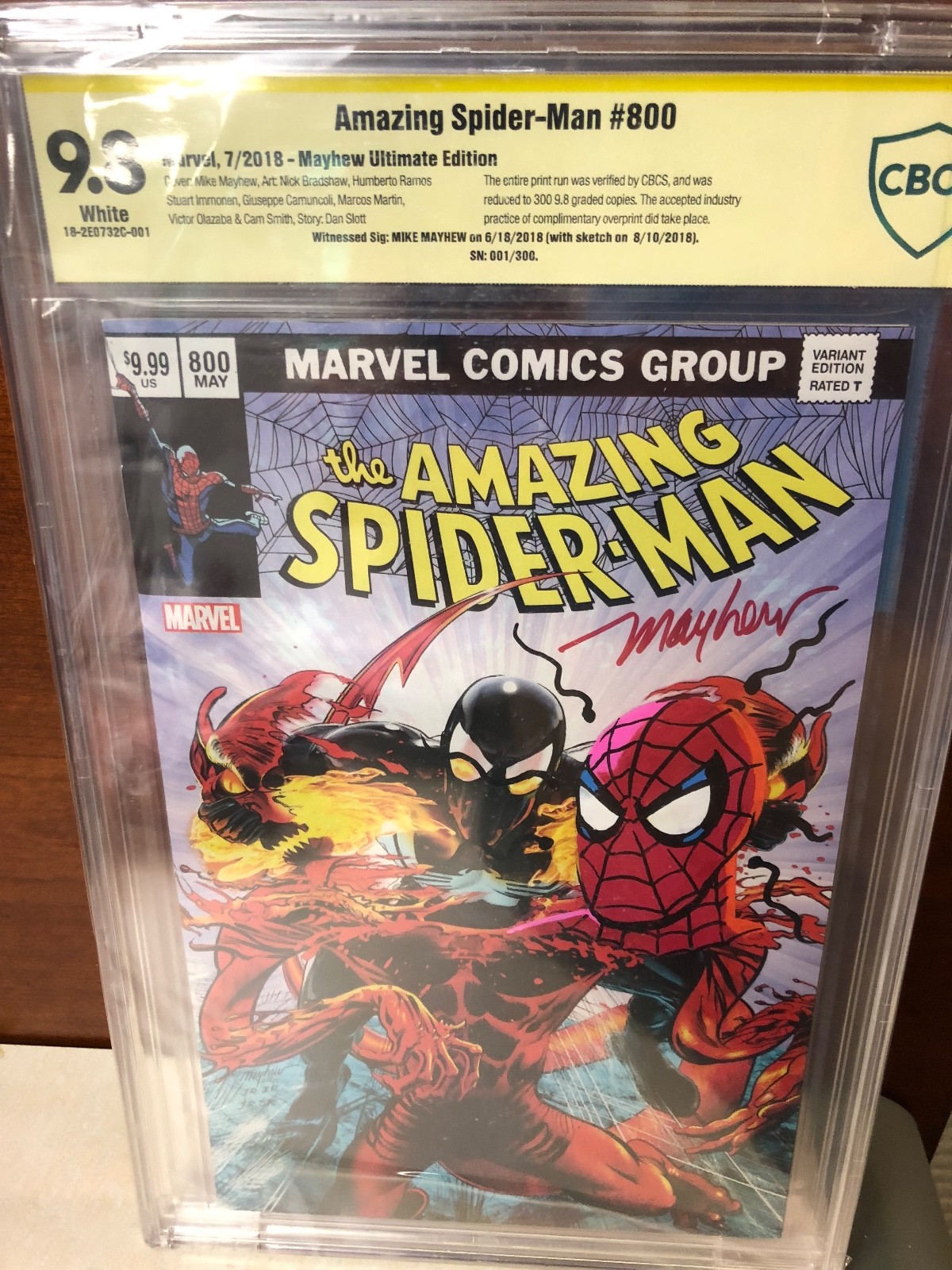 The 9.8 CBCS graded Amazing Spider-man #800 Ultimate Edition
is signed and fetched by cover artist Mike Mayhew. The books as limited to 300 copies, and to sweeten the deal, this one is numbered 1 out of 300.
More about the listing:
This version of Amazing Spider-man 800 was originally offered as one of 300 signed CBCS 9.8 copies. Upon receipt, the book was cracked out of the case in the presence of CBCS representatives, and was graciously remarked for free by Mike Mayhew and resubmitted to CBCS for re-grading. The book has retained its 9.8 grade and label designation of number 1 out of 300. Please see below for original solicitation information regarding this offering.
This is the ONLY Ultimate edition to date to be remarked in addition to the signature, and have been regraded 9.8 while retaining its label designation. (It is possible there will be others in the future)
100% of the proceeds of this offering will be donated to the HERO initiative. Please read more about this great charity here: https://www.heroinitiative.org
EVIDENCE OF THE DONATION WILL BE POSTED ON THE FACEBOOK PAGE FOR THECOMICMINT.COM
BOOK IS IN HAND AND WILL BE SHIPPED PRIORITY USPS AND INSURED FOR FREE.