Welcome again to the corner of CHU where I tell you what's really grinding my gears this week.
Whether it's good things or things that just downright annoy me, I'm here to share my thoughts with you all.

Is Charles Soule Really Going to Kill Daredevil?
So Charles Soule
plans to end his run on Daredevil with the story arc titled "Death of Daredevil". Very cliche right? What really grinds my gears is when deaths are pretty much announced like this in the story arc titles as this tactic kills all speculation and only creates anticipation of when, where, who and how. Of course, these usually fair well with the publishers since they'll see a boost in print numbers and orders.
Besides the title of the arc, Soule has only mentioned in interviews he's certainly leaving the fate of Matthew Murdock in a huge cliffhanger and the next writer that is taking on the task will likely not like Soule. So we're not even sure if Daredevil is going to die and even if he does, it would be Matthew Murdock that dies. Anyone could become Daredevil who carries the same skills since Daredevil is unlike most other superheroes, he's still just a mortal man.
I haven't kept up on the series in quite a few issues but I'm going to do some real speculation of what could possible happen if Daredevil actually dies or something horrible happens to Matthew Murdock where he can no longer be the Red Horned Devil protecting Hell's Kitchen any longer.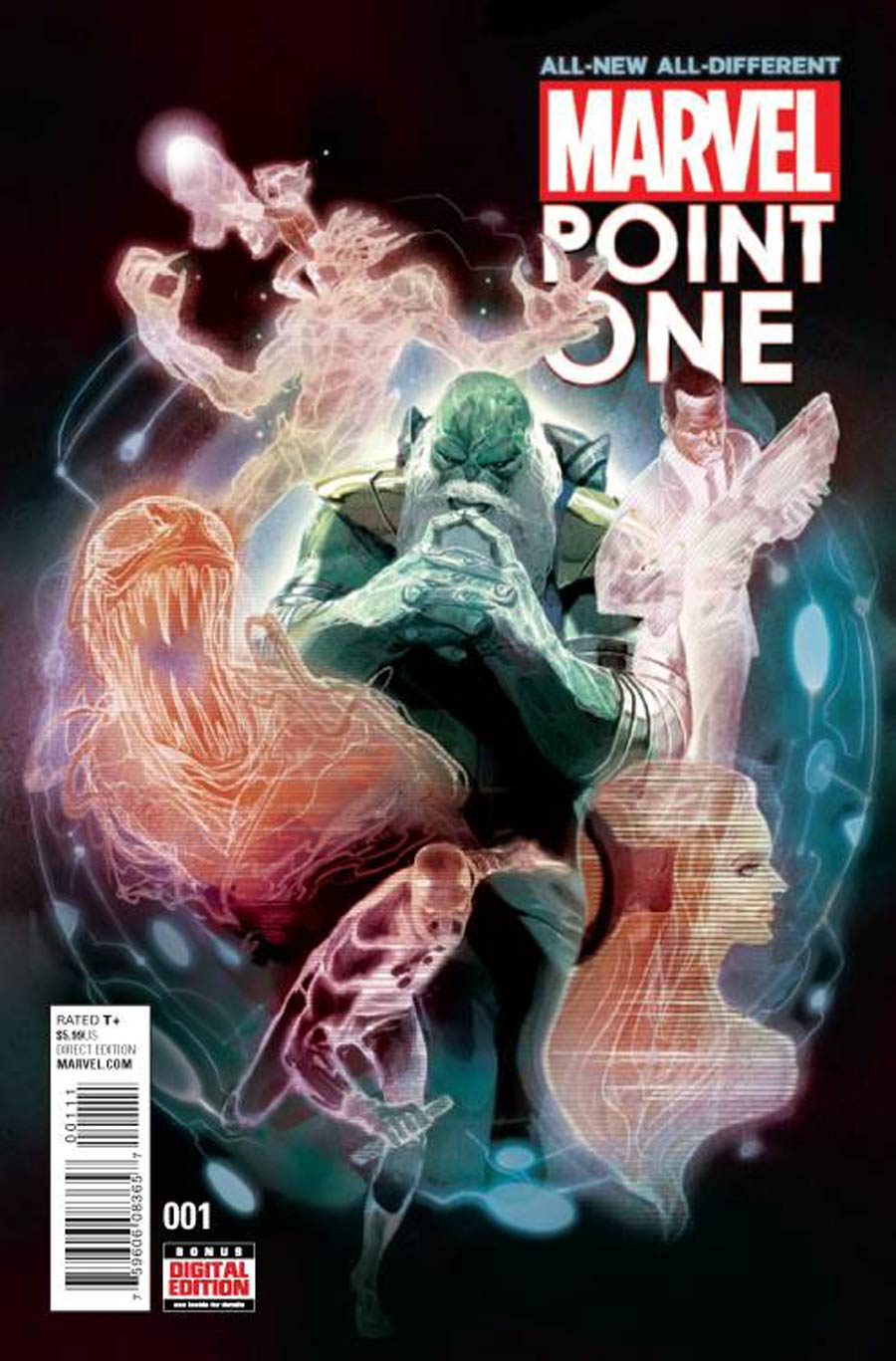 Marvel has been big on new characters and heroes picking up the reigns of our beloved long time Marvel heroes so who could take over? One character comes to mind and that character is Blindspot.
Blindspot has been pretty much an ongoing character sort of sidekick for Daredevil
ever since Charles Soule and Ron Garney
created him. Could the reigns of Daredevil be passed over to Blindspot or someone else? I think so and if this does happen, I think Blindspot has the best chance at becoming the next Daredevil. Of course that's until Marvel brings back Matthew Murdock right?
Blindspot's 1st Appearance
 is in All-New, All-Different Marvel Point One #1 (October 2015) which is pretty cheap currently. Not a bad pickup if this character does take over Daredevil duties.
Batman Who Laughs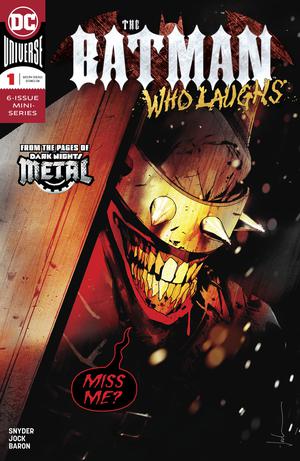 You know what's awesome? A Scott Snyder
and Jock
team-up on the new Batman Who Laughs
that hit previews.
Seems lately the first appearance (well, the first full appearance in Teen Titans 12
) of Batman Who Laughs has cooled off but hopefully this new series kicks off some more demand.
Besides Teen Titans 12
, some other key issues are Dark Nights Metal
#2 which is a cameo first appearance and most online sources still claim Dark Days The Casting
as his first actual appearance.
Dark Days The Casting
just doesn't carry the same command as Teen Titans since the first appearance you really can't make out the character at all. But for any fan of this character, I still think it's a must have for the collection.
Piss Poor Packaging
I'm sorry Antarctic Press
but I'm calling you out. There's nothing worse than amateur packing for shipping comics. That's exactly how to describe your packages for books I bought from your website directly.


You all like the "Do Not Bend" all over the package? Yes, Antarctic Press threw 3 comics in single bag with 1 backer board in just a plain manila envelop. No cardboard, no other protection. They were better off just slapping the mailing label and stamps right on the comic to send.
These were Rags #1
as well, which are selling quite well still. They suffered some corner damage which to the right person might could press out but I'm not that optimistic.


Maybe I really need to do a "How To" on how to properly package comics. I mean, I don't like to brag but I've never had a comic get damaged during transit and you wanna know something else, the only expense I have is thick packing tape I get in bulk off Amazon, well, printer ink and paper but that lasts for ever when it's just black and white. Maybe I should change my name to Secret Agent Packer…   nah, that sounds a bit too dirty.
---
That's all I got this week. After getting my Antarctic Press package in the mail today (Sunday, because it was just too rainy to walk and get it on Saturday), I'm just not in the mood as it's just gonna be a lot of dislikes anyways.