Each week, hundreds of new comics hit the shelves, each with potential. Some live up to that potential. We pick the ones we think have the best shot at heating up. Here are our picks of week for delivery 11/7/18: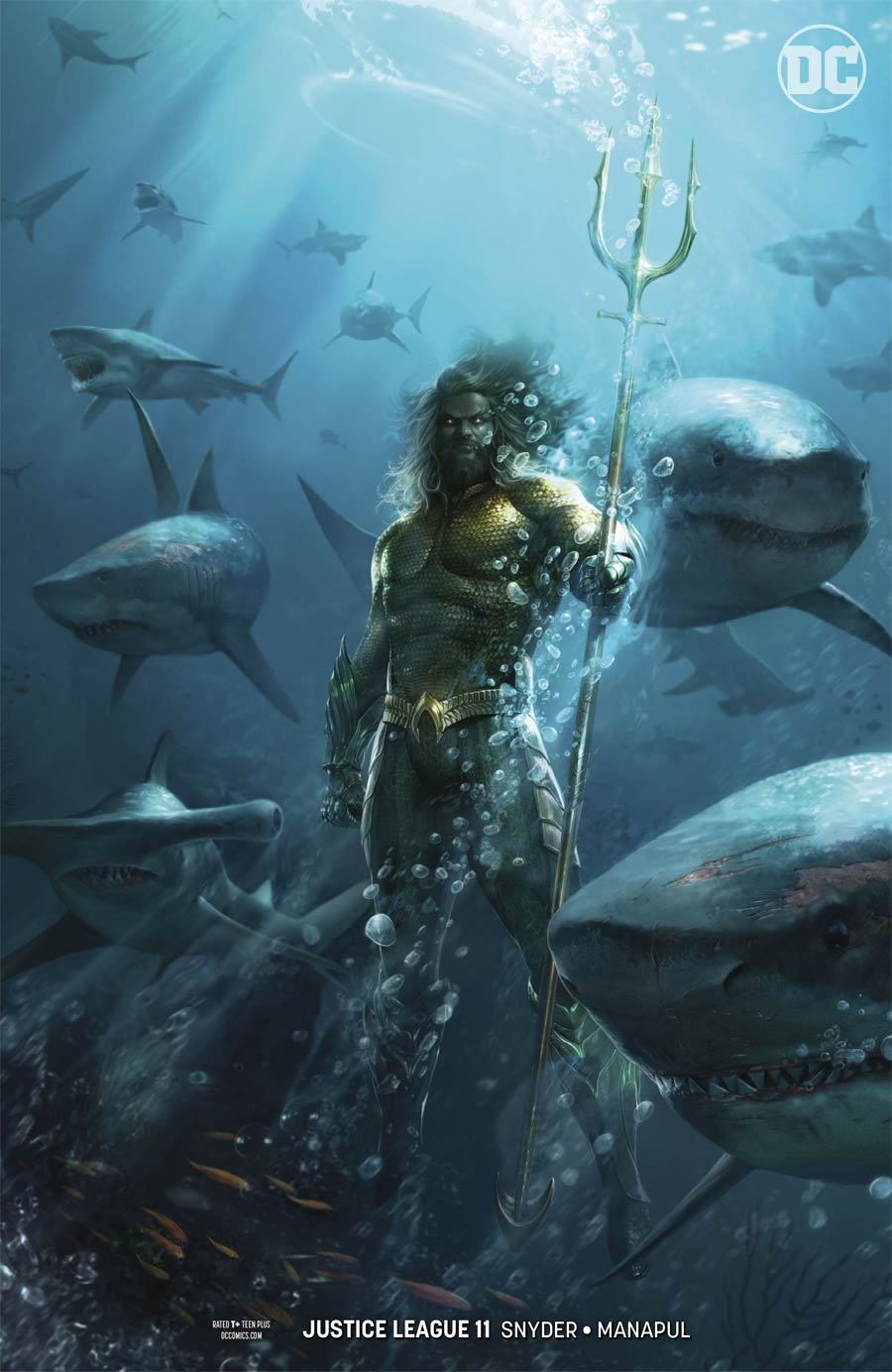 Very big week this week. Some potential good flips and some no-brainer buys.
Killer B's
Batman #58 Francesco Mattina Cover
– Just great looking covers. I have been putting together sets with the idea of flipping them later.
Deathstroke #37 Francesco Mattina Cover
– The one of the three DC Mattina books out this week to get.
Justice League #11 Francesco Mattina Cover
– I like this one as well. I love sharks so… I will be grabbing one for the PC.
The Marvel Killer B
Spider-Geddon #3 In-Hyuk Lee Connection Cover Variant – In-Hyuk Lee has really been making a name for himself with his variant covers. These have been selling out in advance online. Great looking covers.
The DC One
Green Lantern #1 – Grant Morrison on any book makes it a read for me.
The Marvel One
Marvel Knights #1 – Donny Cates rebooting the Marvel Knights Universe with a new #1 The book is already going back for a second print. The series looks awesome.
New Image #1
Outer Darkness #1 – new John Layman series, the writer of Chew. Image #1's have been cooling off for a while but this series should be a good read.
For the Cover
Spawn #291 – Mattina's art is really a match for Spawn covers. I haven't been a Spawn reader in years but have been collecting these for my personal collection.
The Outside Chance
Transdimensional #1
– Small press book, selling out online. Could be interesting.
For the Read
Empty Man Vol. 2 #1 – I do like Cullen Bunn's work. I have mentioned that several times. The first series was excellent. This was optioned back in 2016. Don't expect it to do much on the secondary market but am fully expecting a good read.
The Gamble
Dollman Kills the Full Moon Universe #4 Dan Mendoza cover
– Mendoza's fans are rabid. You should see his lines and sales at conventions. There is a regular and a nude that could be good flips. Currently selling for cover.
Small Press Gem
Punchline #1
– another Antarctic book that should not be missed. It is still available at some online retailers and there is also a variant for it. Demand seems like it is all going to Rags so this could be the more stealthy small press pick up. Currently only one on eBay. Check Mycomicshop tonight to see if they have any.
The No-Brainer Pick of the Week
Rags #2
– Grab the regular, and grab the Silver Variant
if you can find it.  These sold out at Diamond and have sold out at most major online retailers. They are selling for above cover price.
That is it for us this week, let us know what you are spec-ing on. And if you missed it, here is this week's New Comic Spec Review video for 11/7/18
Check out my picks on Key Collector Comics as well.
Google Play: bit.ly/2qSsC4T
App Store: apple.co/2AMRMS9