Welcome to Part II of the Monthly Review. This month we covered October 2018 and since it was a bigger month, I've split the review into two parts.

We find out how right or wrong we were, what we missed and what you can likely still find at cover price, likely at the local comic shop or online.
Part I I posted the top ten books based on print runs. In this portion, I'm gonna post the most prominent books but at the other end of the spectrum for print run numbers.
Now low print numbers don't necessarily make a book more valuable, it only plays a role when there is demand thus causing the availability of books to go down while demand goes up, which is great for potential value.
The Mall #2 – 1,212 – Smallest reported print run out of October with current media option.
The Source #1 – 2,357 – Sold out, hard to find and still a solid $10+ book.
Ogre #1 – 1,506 – Small print run.
Dredd Final Judgement #1 – 1,723 – Hot Jock Cover that caught most off guard.
Dead Kings #1 – 5,472
Riptide #3 – ?? – It's less than 1,212 as it didn't even register on the list.
Rejected One Shot 2nd Print – ?? – Another book that didn't make the list.
October 17th, 2018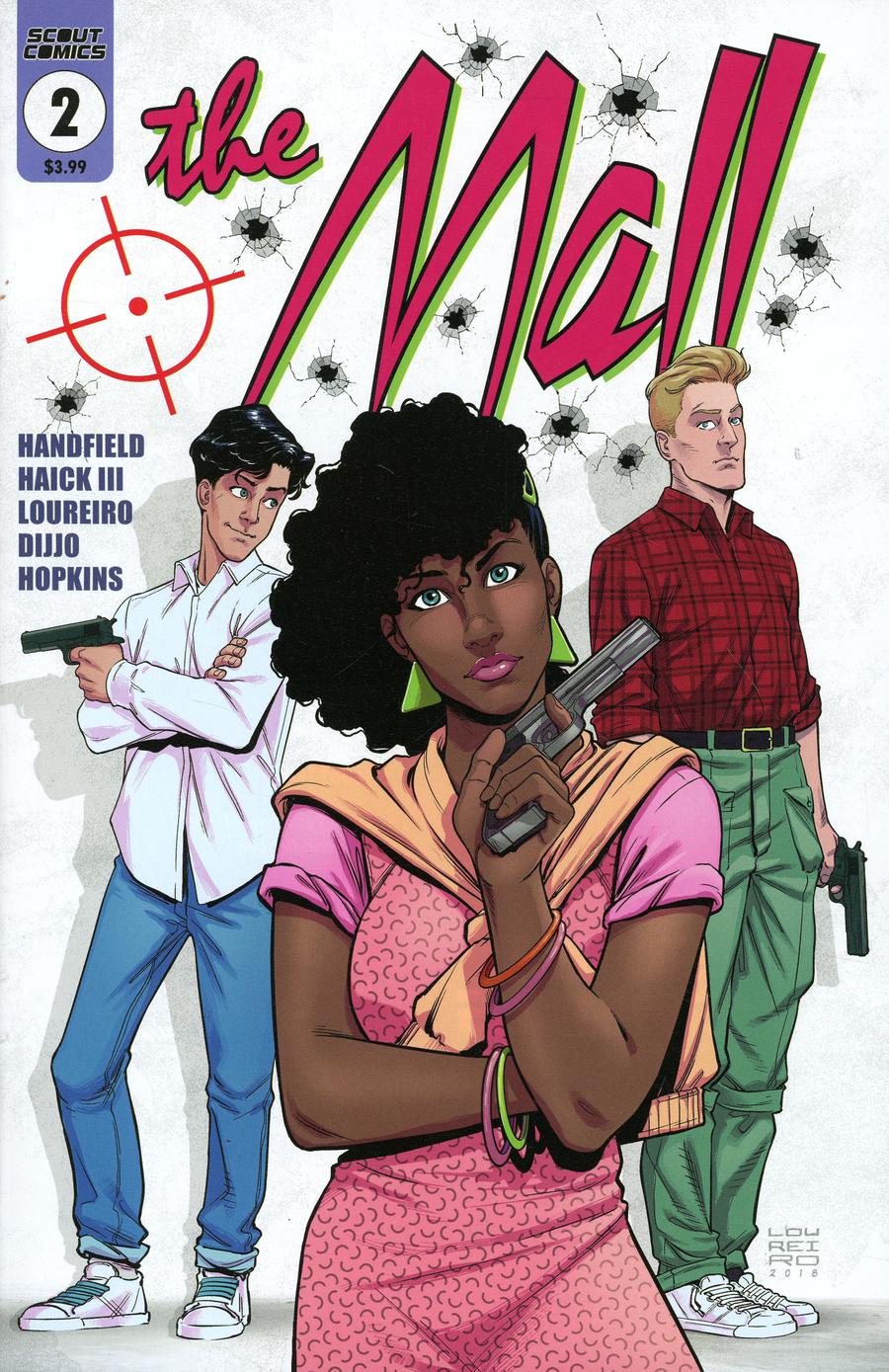 The Mall #2
– 1,212
Book was recently optioned. Prices kind of all over the place for this one. Seems it's going anywhere between $5 to $15. The Scarface variant seems to average around the $10 range for most recent sales.
A few listings bundling issue #1
commanded the $30 range on a few recent sales.
A good pickup to gamble I say if you can still find it out in the wild as its more than certainly slim pickings by this point. Might not bring the demand a #1 brings but if packaged well in a bundle listing, can definitely make money.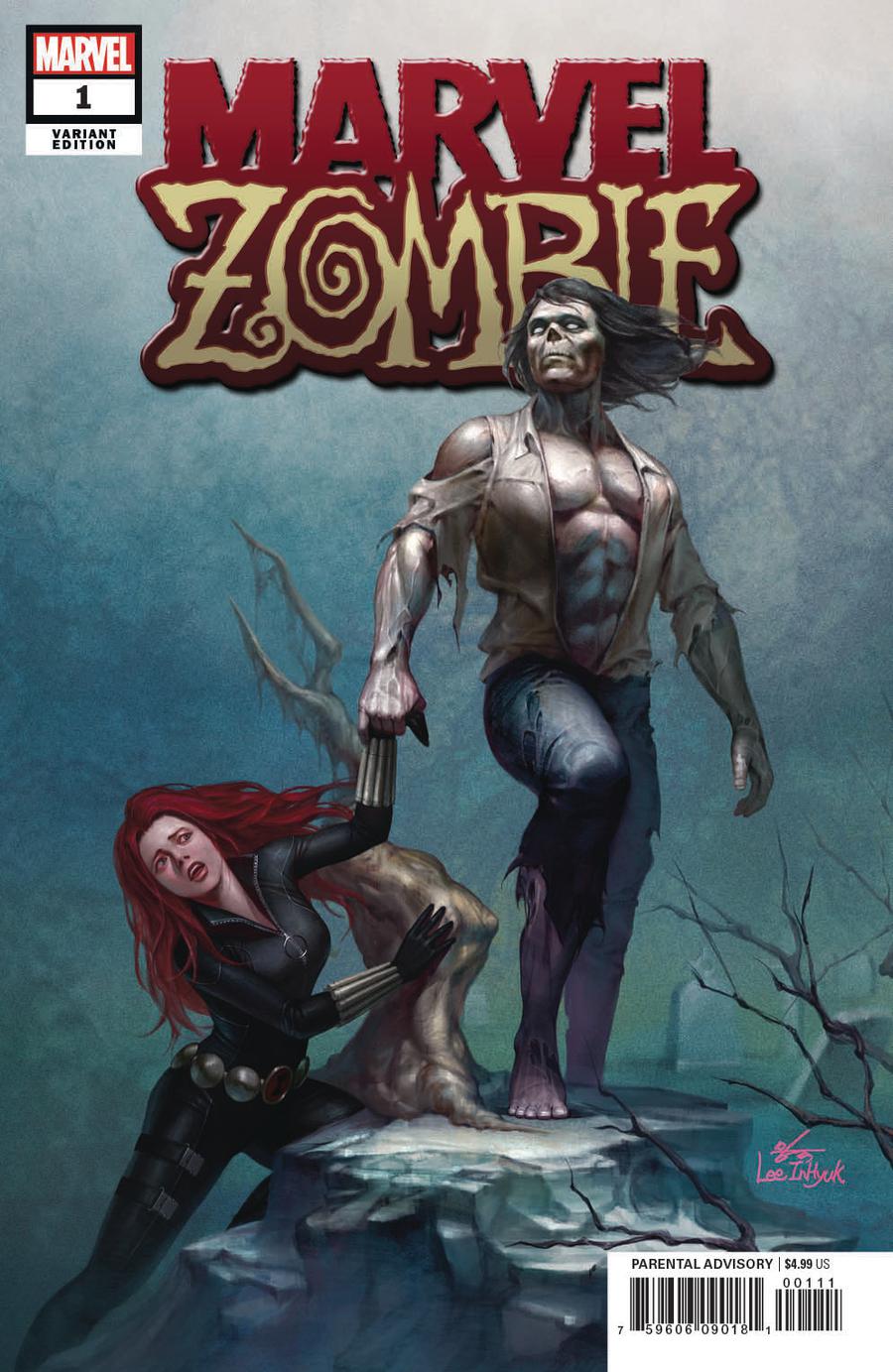 Marvel Zombie #1 In-Hyuk Lee
Variant – 24,706
This was open order between two covers. You can still find Cover A at most shops but it was the In-Hyuk Lee variant everyone wanted.
Sales reached as high as around the $10 bill range but for the most part this is a cover price book despite the initial demand with most online and local shops selling out.
Still a great pickup for any In-Hyuk Lee fan.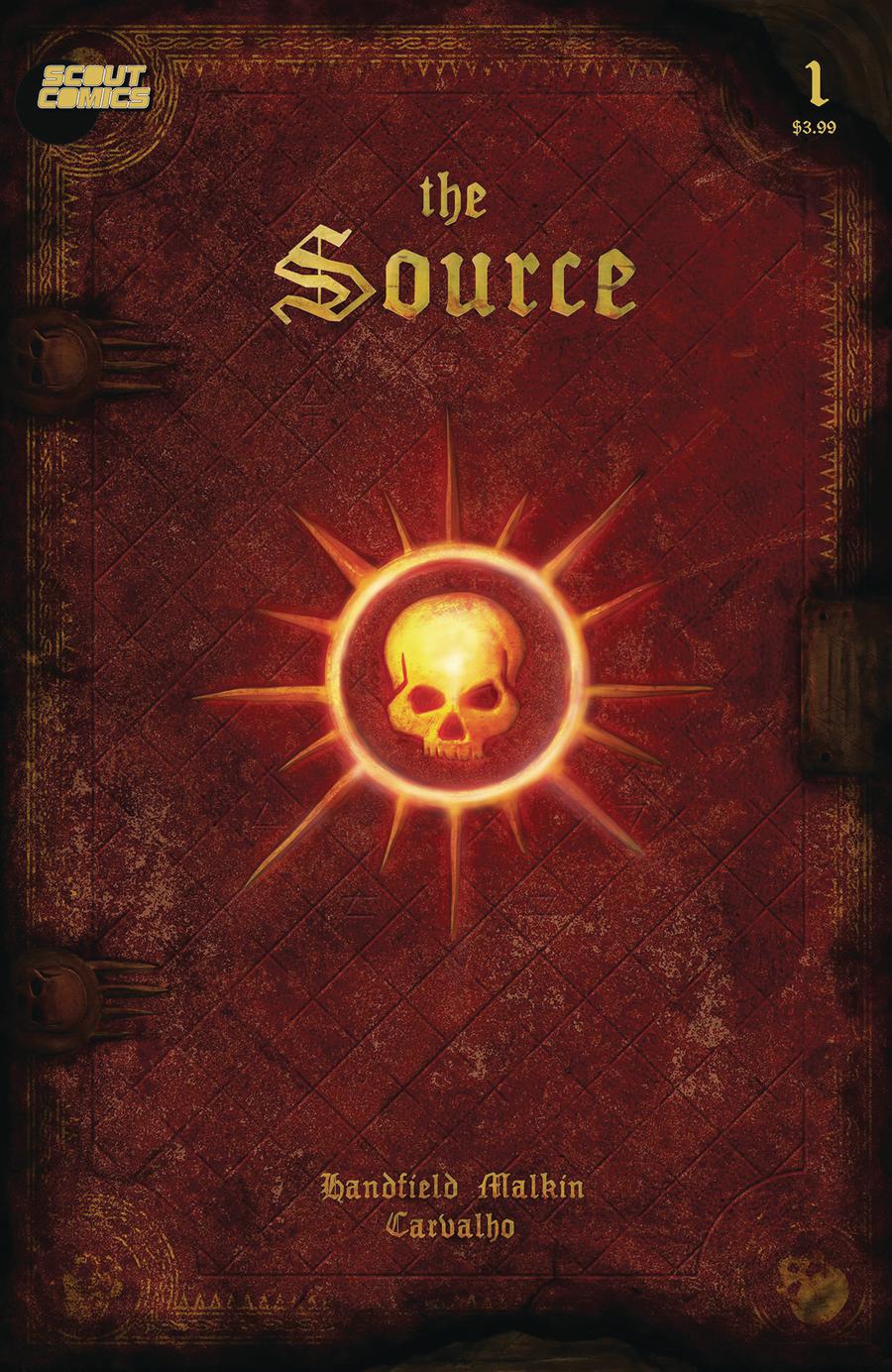 The Source #1
– 2,357
This is still a great book to flip if you can still find them or holding onto them.
Sales have been anywhere between $10 to $30 for the most recent sold listings.
Sets of all 3 covers reached as high as $80. The 1:20 glow in the dark cover still commands the most along with the ashcan variant they were selling at the most recent conventions.
Find'em, buy'em and flip'em. If you missed out, now is a better time to buy a regular cover A as sales seem to slowly come back down but I'm going to mark this one as the clear winner from this week back in October. Sales have been pretty steady.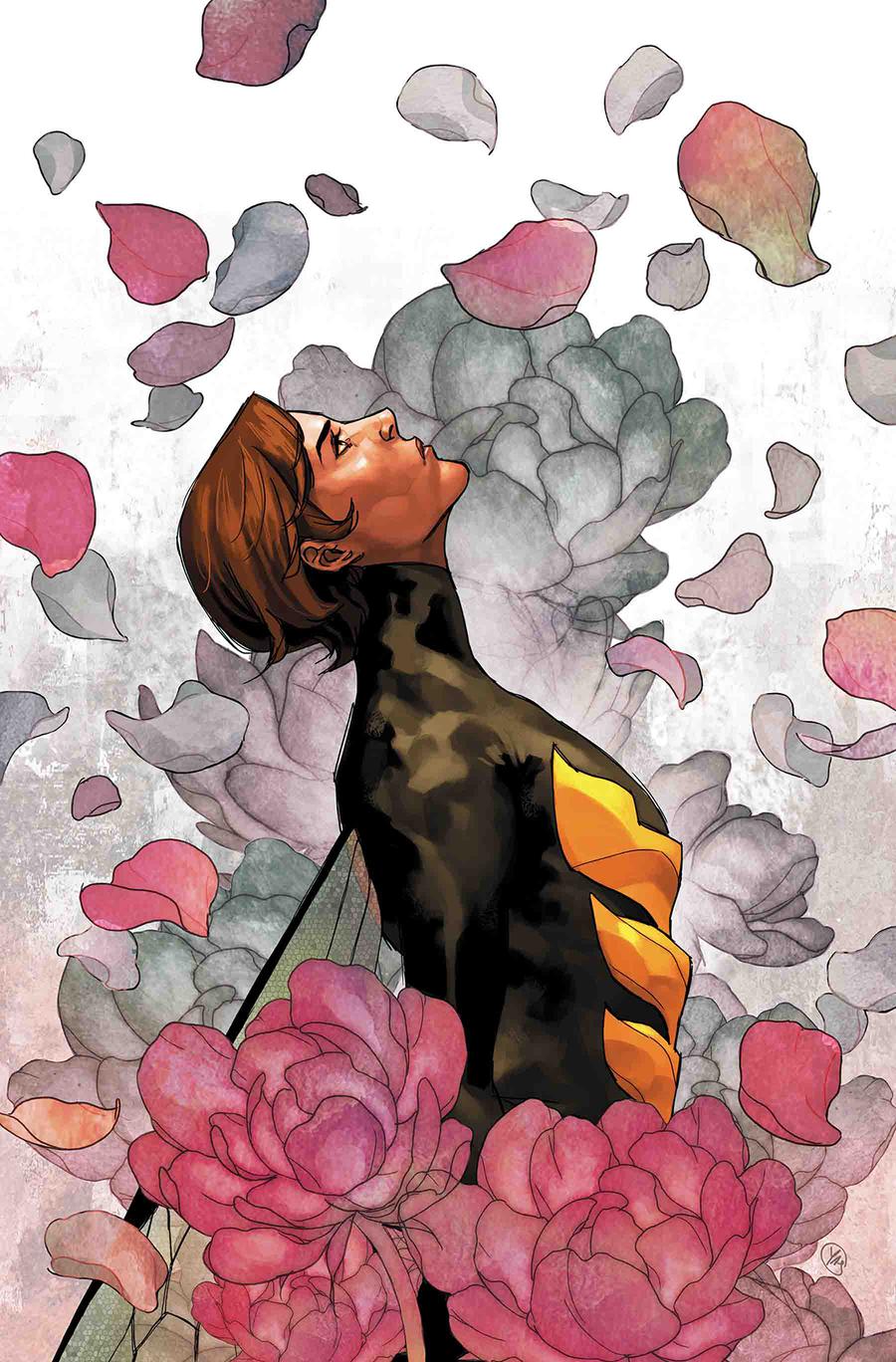 Unstoppable Wasp #1 Putri
Variant – 17,293
This was a 1:50 ratio variant. At just 17,293 and not knowing what other requirements Marvel threw onto retailers to even be able to order or qualify for this variant, this is certainly a ghost variant.
My guesstimates would put this definitely under the 400 print run number. If anyone knows if this was strictly order 50 copies and you get one type of deal, that would be nice to know.
Most retailers listed this one for the $50 to $60 range initially but it's now a solid $100 book. So if you found this for cover or cheaper than $50, it's a double your money sale.
A quick search has just 3 listings available on eBay.
Aquaman #41
Federici Variant – 35,121

Federici's covers have been great but this one didn't see much movement on the secondary market.
You can still find these at most online retailers, likely your local shop as well. Could be a good way to score one for under cover price on the secondary market for you Federici fans.
Ogre #1
– 1,506
Small print run plus a little bit of demand equals profits right? Well, this one saw some success and you can still flip these but the demand has dwindled down a bit since release.
Initials sales for the regular cover were approaching the $20 range. This is now a solid $10 book but there are still a lot out there listed and available, which I think over time we'll see the prices continue to drop a bit.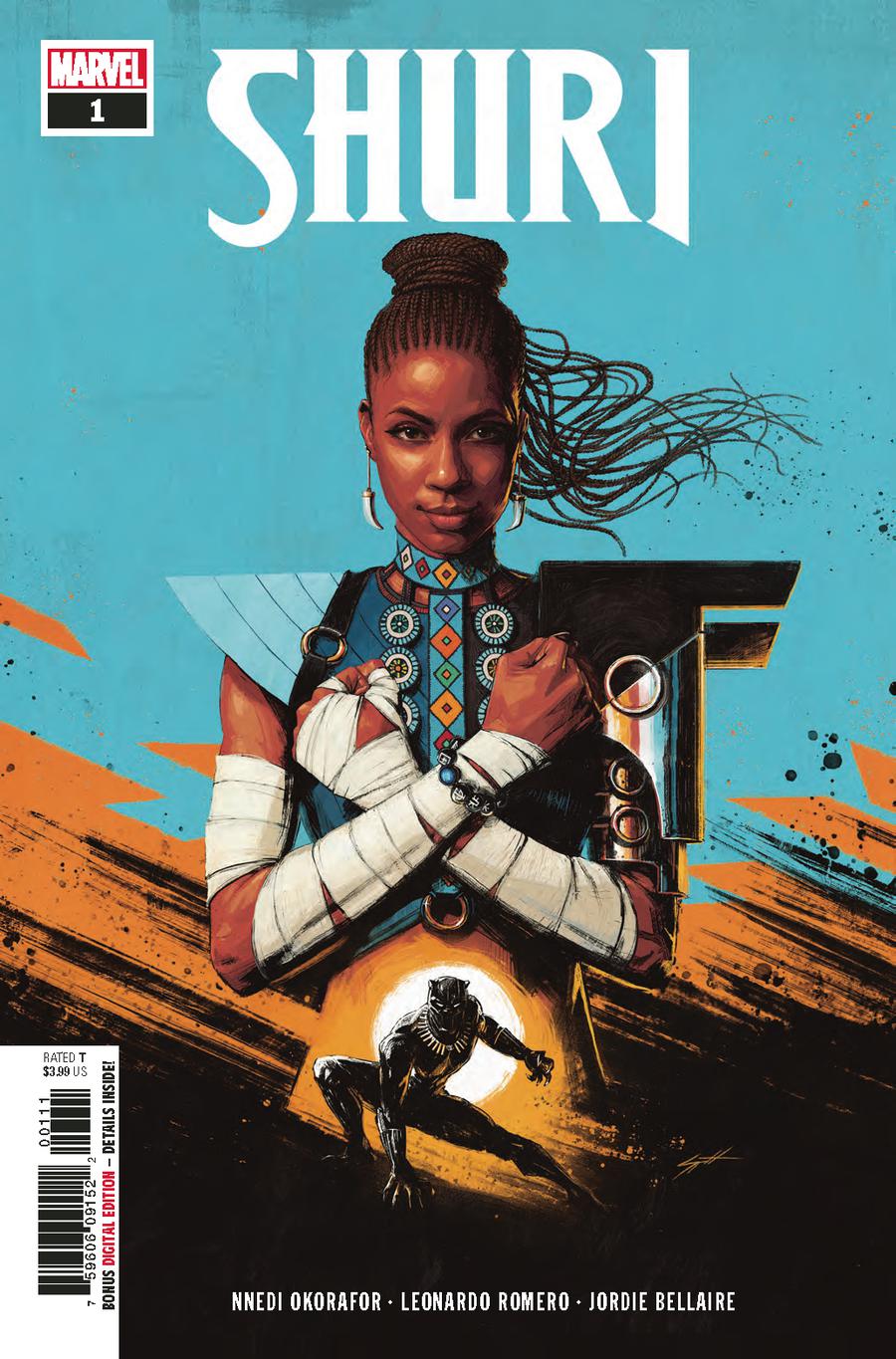 Now there is a Grayscale variant that was limited to just 90 that were numbered that are selling well, around the $50 mark. So if you can find those cheap, that's a nice flip worthy book.
Shuri #1
– 34,425
Not as big a print run as I was expecting for a new popular Marvel Cinematic Universe character that people are really digging.
You can still find most covers at most online retailers which likely means you can still find these at local shops as well.
Perhaps over time this will start to gain popularity as we likely see more of Shuri in the films. Now if you really want to fill a key book, seek out Shuri's first appearance
 in Black Panther #2 (2005).
October 24th, 2018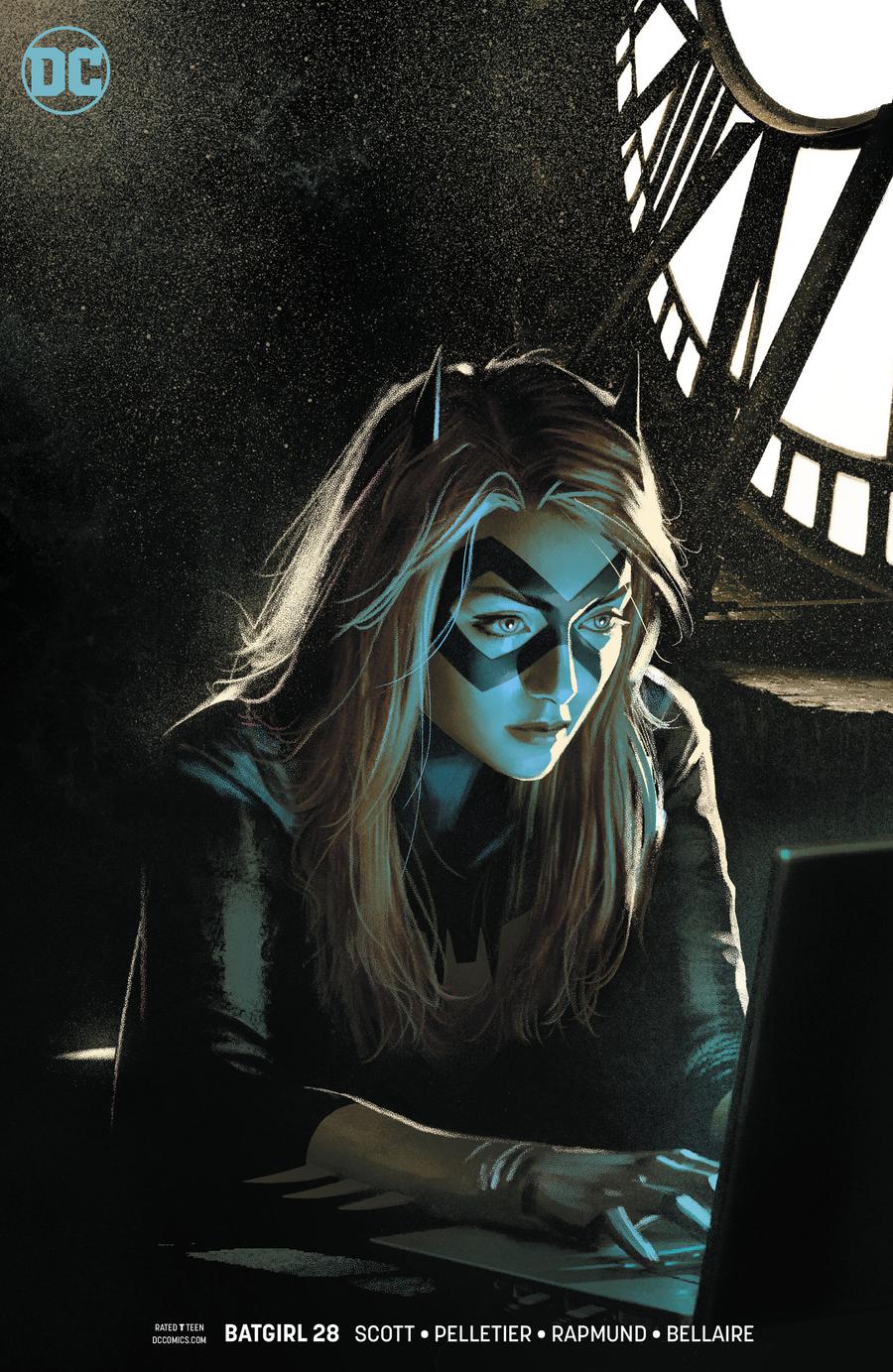 Batgirl #28 Middleton
– 37,397
Pre-sales hype pushed this book up over $20 initially. This is the Alicia Silverstone cover that Anthony called it.
I like Middleton and I think his art is fantastic but this one just didn't sit well with me. It just seemed rather boring. Looks like a typical teenage girl sitting on her computer checking her social media accounts.
You can get this for a little over cover price now. A few sales seem to hit the $10 range but there's been quite a few recents just at the $5 to $6 range. If you missed out, now's the time to nab a copy for a much lower price from the initial pre-sales.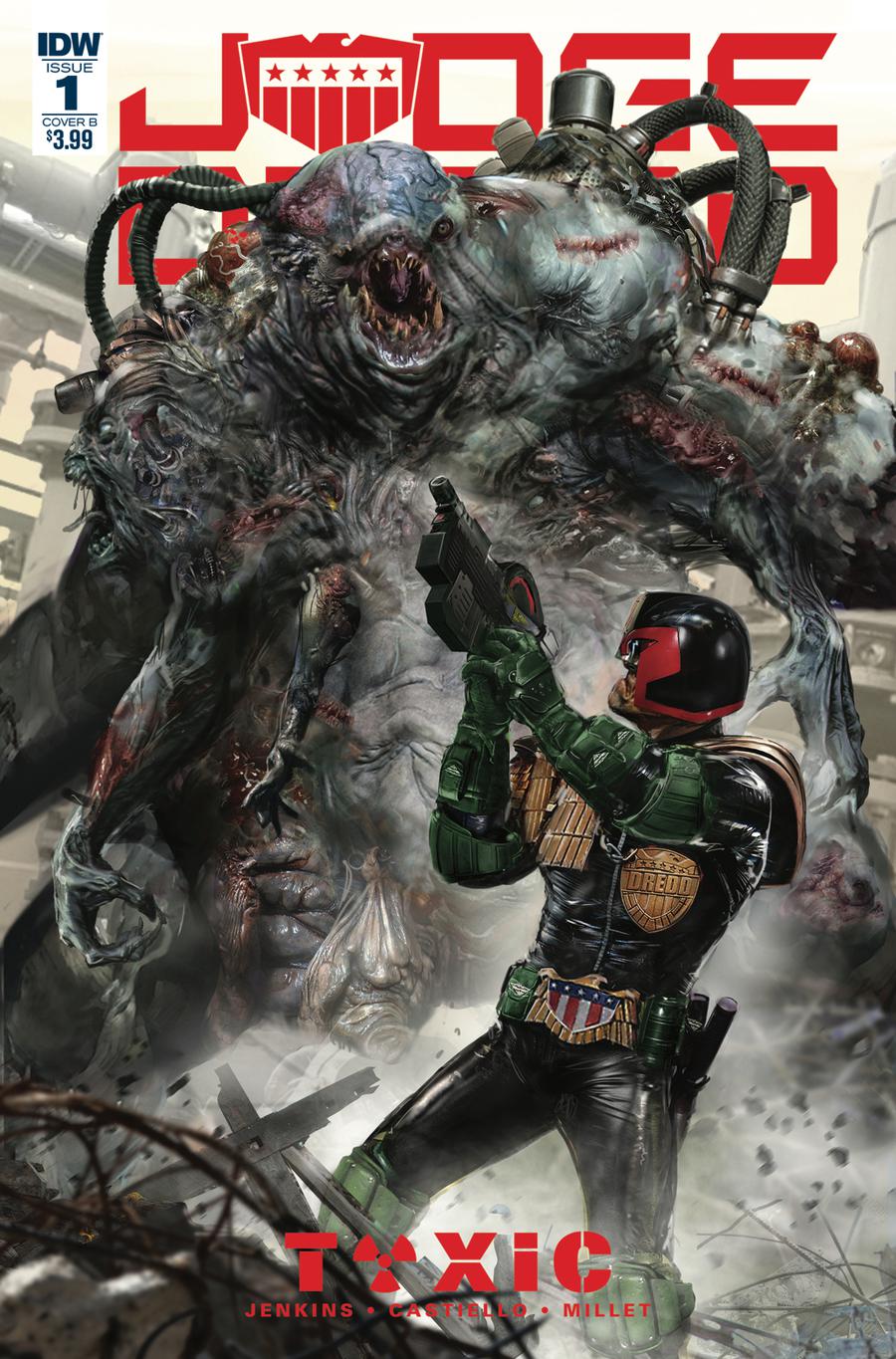 Judge Dredd Toxic #1 John Gallagher
Cover – 5,094
This book reached a peak quickly at $15, settled as a $10 to $12 book but then quickly became a cover price book on the secondary market.
Still a great cover and there will be more Gallagher covers coming so be on the look out for them in the coming months for this new Dredd mini-series. Hard to know the exact print run but we can likely assume it's about half and half split if retailers ordered even number for each.
You can still find cover A and C (Black and White of Cover A) at most online retailers.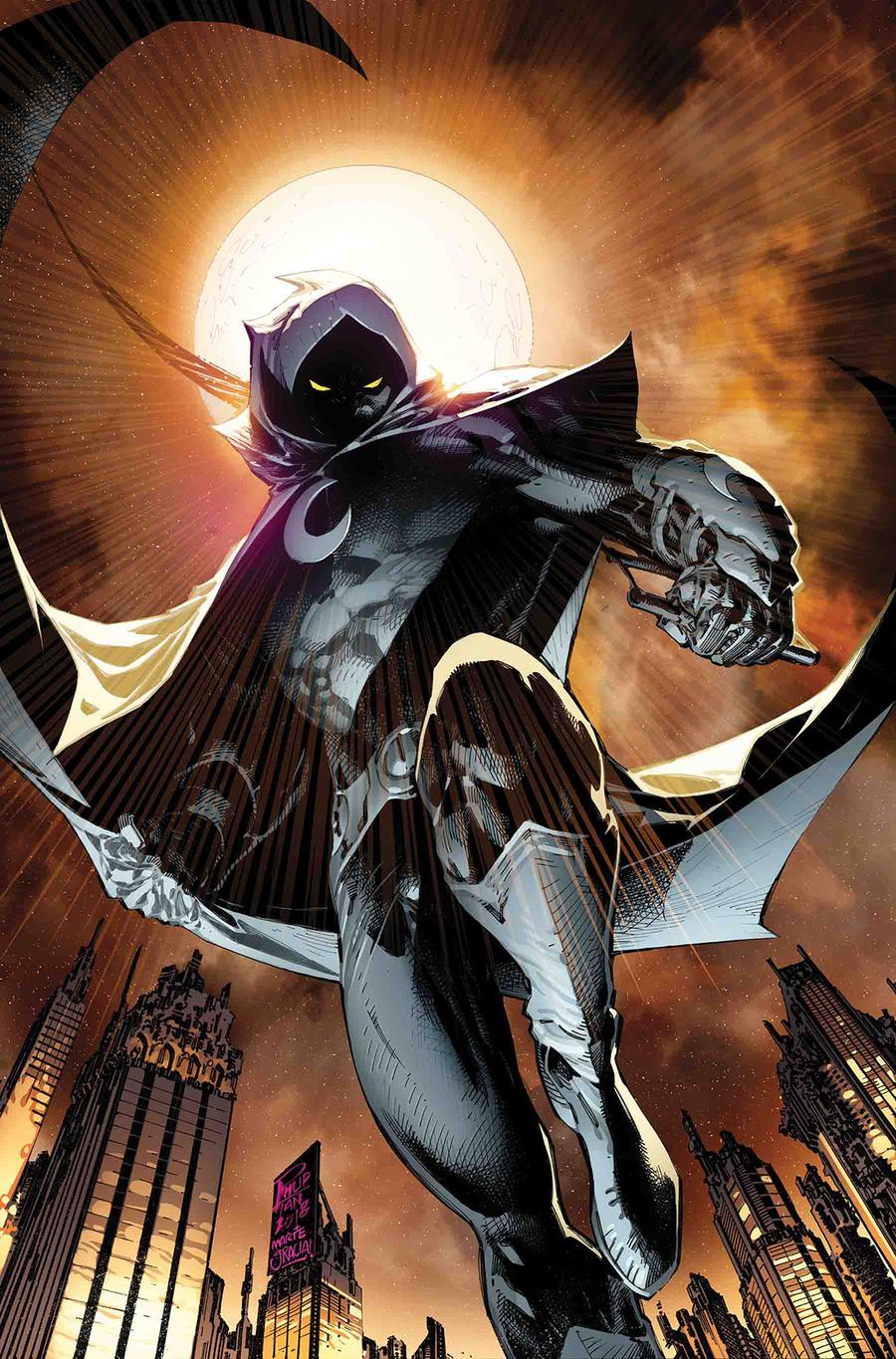 Moon Knight #200
Philip Tan Cover – 33,387
Smallish print run for a Marvel book but Moon Knight has never had a large fan base. Regardless, this Tan cover was one of my own picks. It initially sold out at some online retailers, most lising around the $20 retail price tag.
This saw sales peak around the $40 range but it quickly cooled off and this is just now a solid $20 sale. Last I checked even Midtown has them listed as in stock.
Could be one of those books you find at or under $20 if you time it just right. It's a cool book for any Moon Knight fan.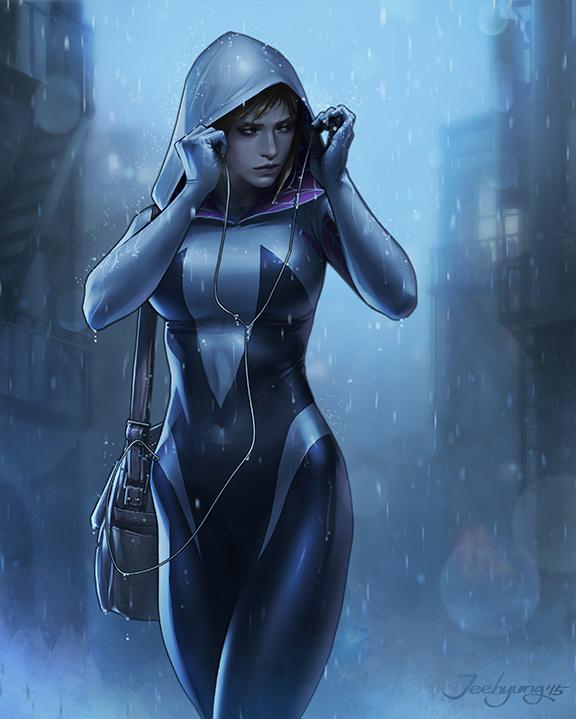 Spider-Gwen Ghost-Spider #1 Jee Hyung
1:100 Variant – 88,923
This was a 1:100 variant. Midtown listed theirs initially at the $100 type price point after their 15% discount.
I'm not sure what else was needed for shops to qualify for this book but it quickly became a book that is pushing almost the $1000 price point initially.
There are still books listed and some are trying to capitalize in getting those CGC 9.8 graded books to push these even further, with the potential there.
For any Spider-Gwen
and Jee Hyung
fan (he's done some beautiful covers, his X-23 variant sold very well), this is a must. You can still find some listings for $500 to $600 range. When the CGC 9.8s start selling for $1000 or more, it's time to gamble and gobble up a $500 raw NM book and hope it's a 9.8 to double your money or more.
Not sure about the rest of you but I'd rather shoot for a nice Silver or Bronze age key for that price as I can only assume we'll see some prices continue to drop a bit more.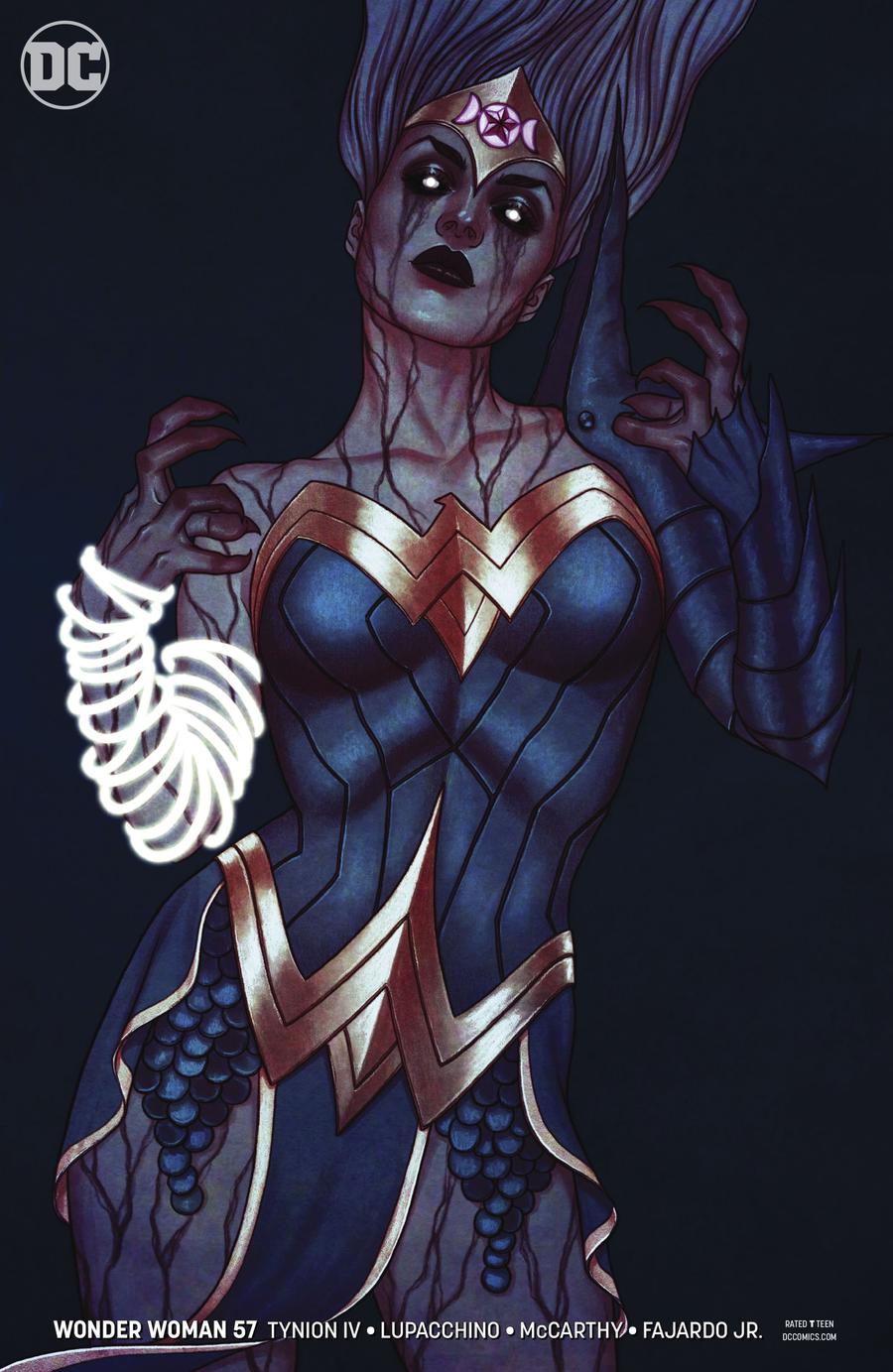 Nevertheless though, if you got this book at the $100 retail price, it's certainly turned into a nice flip worthy book.
Wonder Woman #57 Frison
Variant – 42,217
This resulted as a nice $10 book on average. Frison has her fan base so these could be nice long term holds as well.
The heat has already sizzled as you can now find this book at just a few bucks over cover price with most recent sales at $5 to $7.
Rejected One Shot 2nd Print
– ??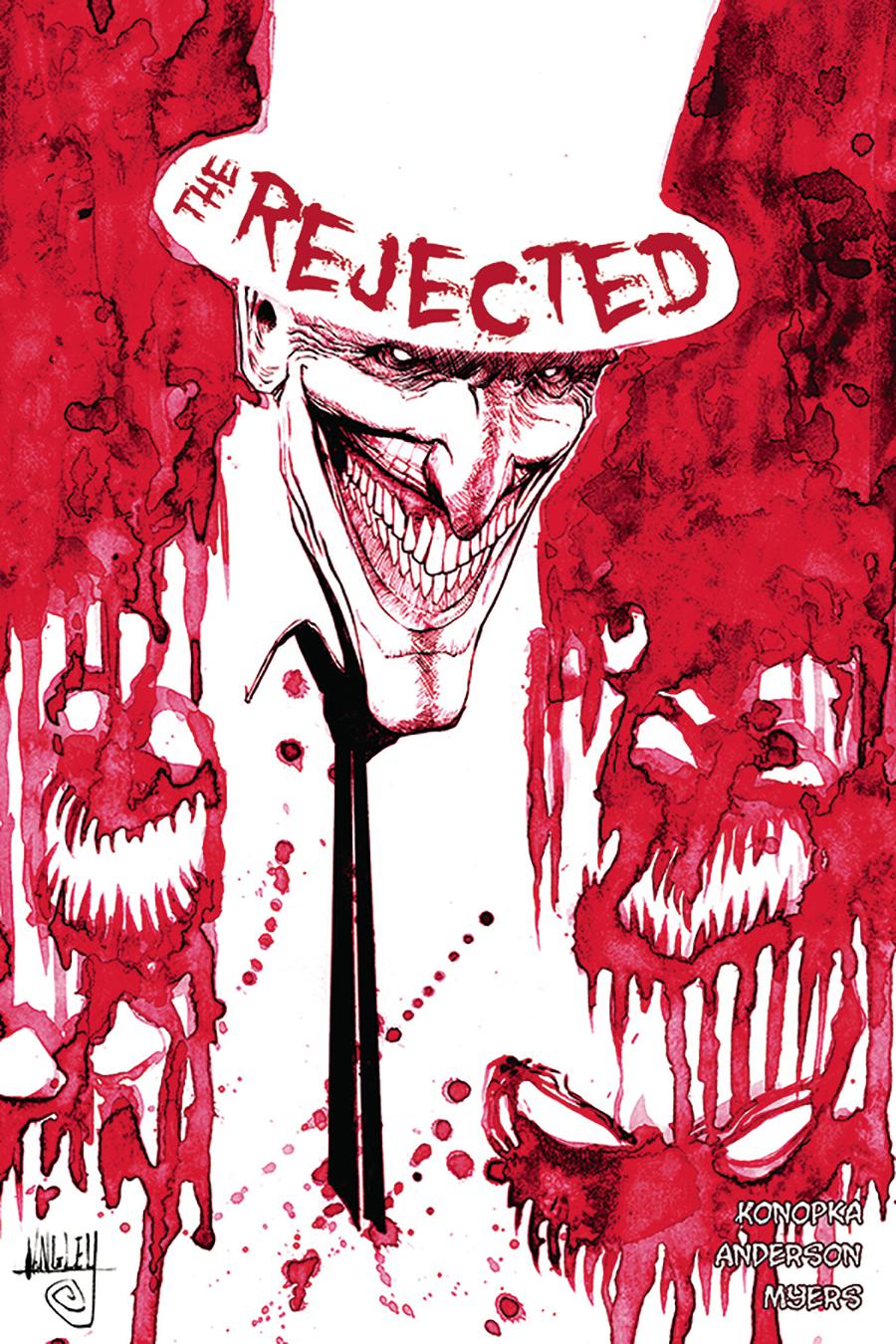 So small it didn't even register on the Comichron list, so we know it's less than 1,212 printed. My guess it's only a few hundred or so. This was non-existent in most areas and sold out quickly on Midtown as well, like within minutes of being posted.
It peaked at around the $40 range but has settled as a solid $20 book.
So if you can find them, it's an easy flip still.
Dead Kings #1
– 5,472
Sets of both covers were selling initially at around $15 to $18. But this wasn't sold out at Diamond as shops could still order these.
Now you can find these once again at your local shops. A quick check at Midtown has both covers in stock.
Smaller print run. Could be a nice pickup if this series ever takes off or gets any type of media option. Cheap gamble for the long haul perhaps? I wouldn't go heavy though.
October 31st, 2018
Hex Wives #1
Frison Variant – 17,158
Smaller print run with initial covers for the Frison selling out online but at time of writing, these are available once again at Midtown and others.

Could be a long term gamble if the series ever gets a media option or deal. Don't go heavy though.
Ice Cream Man #8
Del Ray Variant – 7,303
This was my creepy cover of the month. I hate clowns. There's nothing fun about a creepy guy or gal dressed up like a clown.
This creepy cover quickly became a $15-$20 book. It's sizzled off since then. Some sales upwards of $10 still but another recent sale was just at $5.
Grab'em if you find'em, can still pay off to the right buyer.
Justice League Dark Wonder Woman Witching Hour #1 Federici Variant – 43,456
This one didn't get the same secondary market like the first one did. You can still find these available online and likely at your local shops.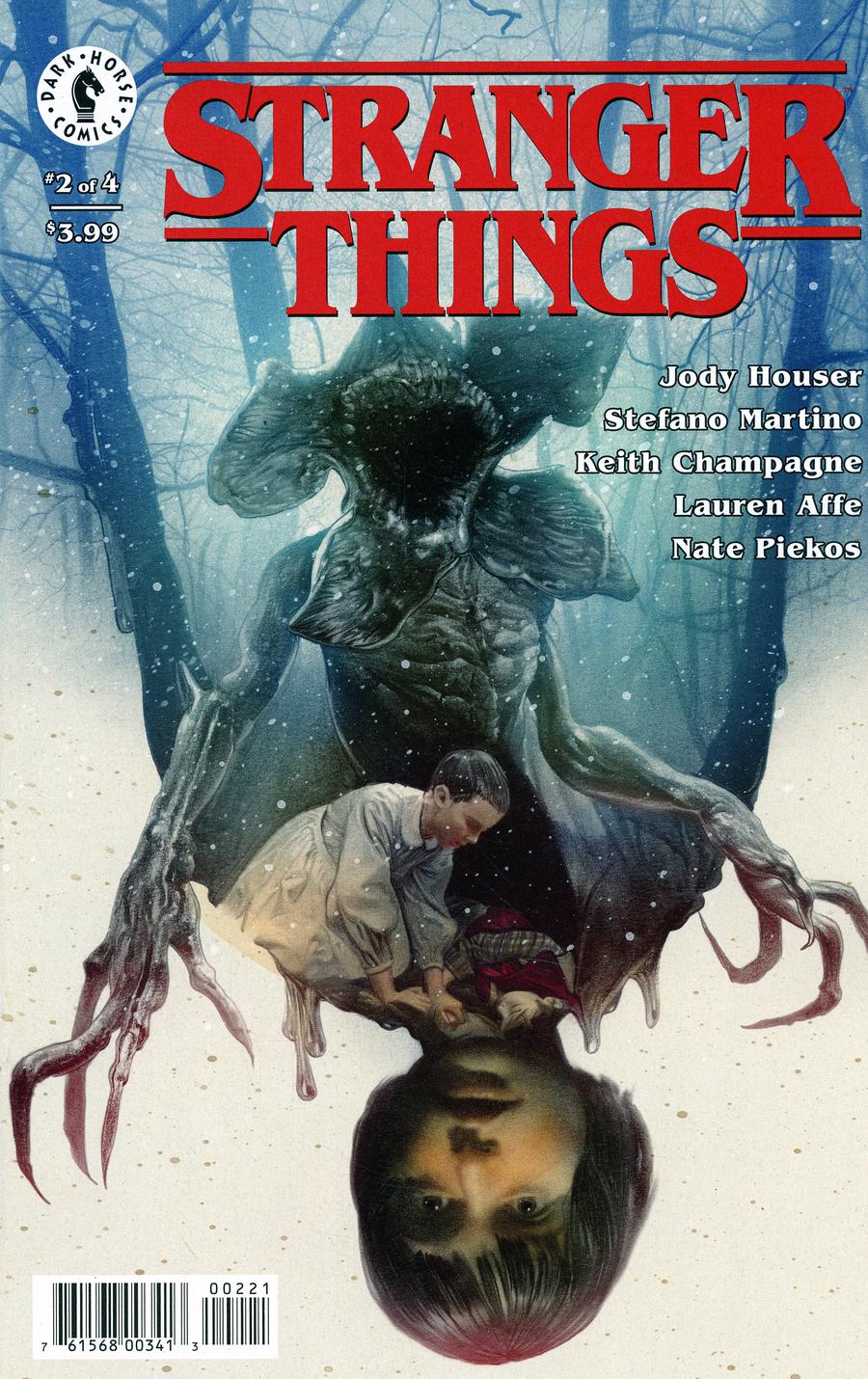 Still a great cover, I'm really digging Federici's style and I hope he continues to pump out these great covers.
Stranger Things #2 Ruth Variant – 34,771
This one initially sold out at some online retailers. You can once again find this for sale at Midtown and others.
This is still a great looking cover if you ask me. I think it would have been a bigger success if they kept it as a virgin cover with no dressing.
Perhaps this one got overshadowed by the Stranger Things #1 Signed Mattina
 that was being sold at the same time.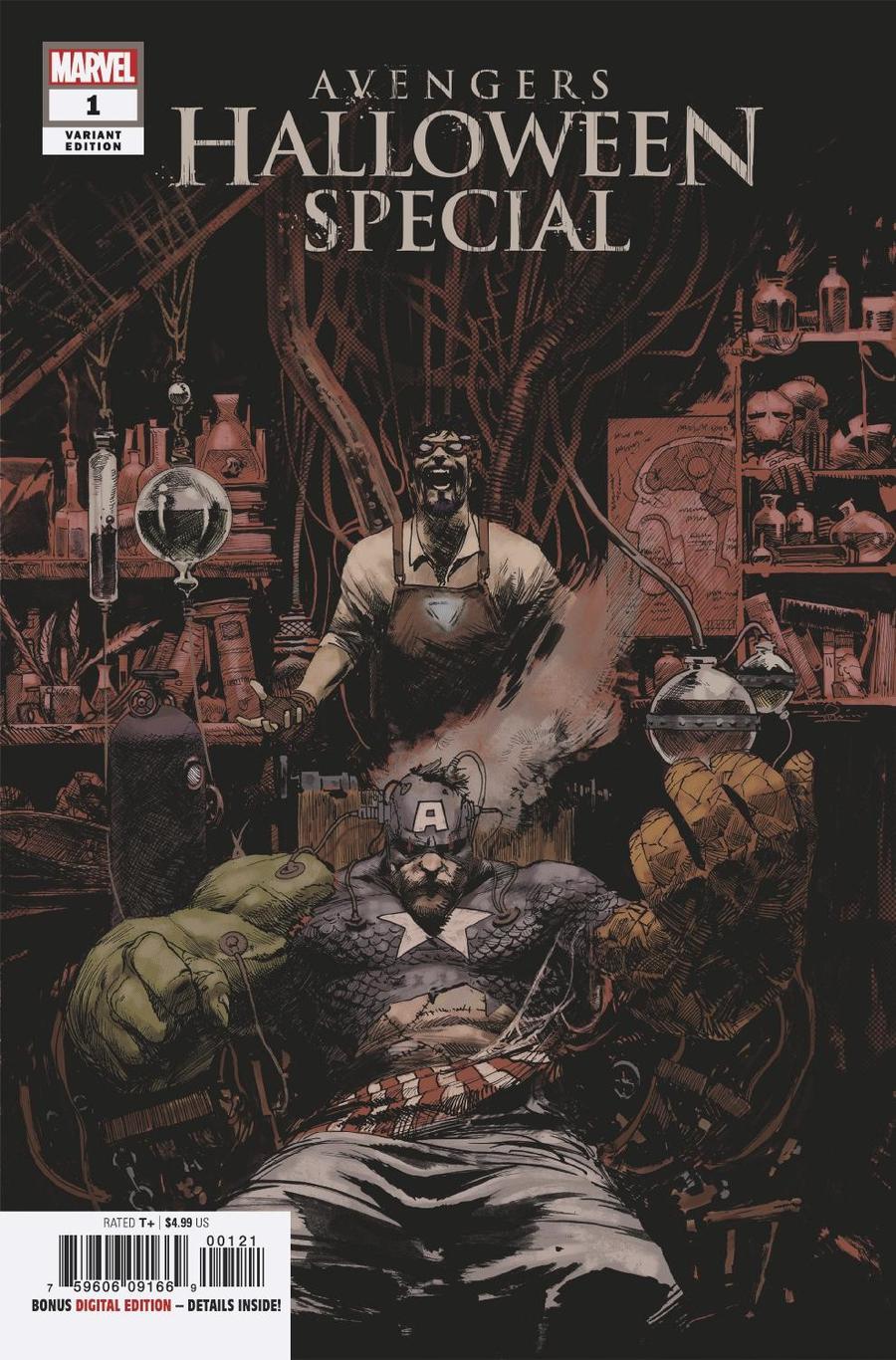 It's still a must for any Stranger Things fan.
Avengers Halloween Special
– 27,378
This saw some success at the beginning, particularly for the Zaffino variant but sales have since cooled down.
This was a double your money type of flip if you got yours listed early, with some sales around the $9 range. This is now barely above cover but still sold out at most online retailers. Cover A you can still find easily.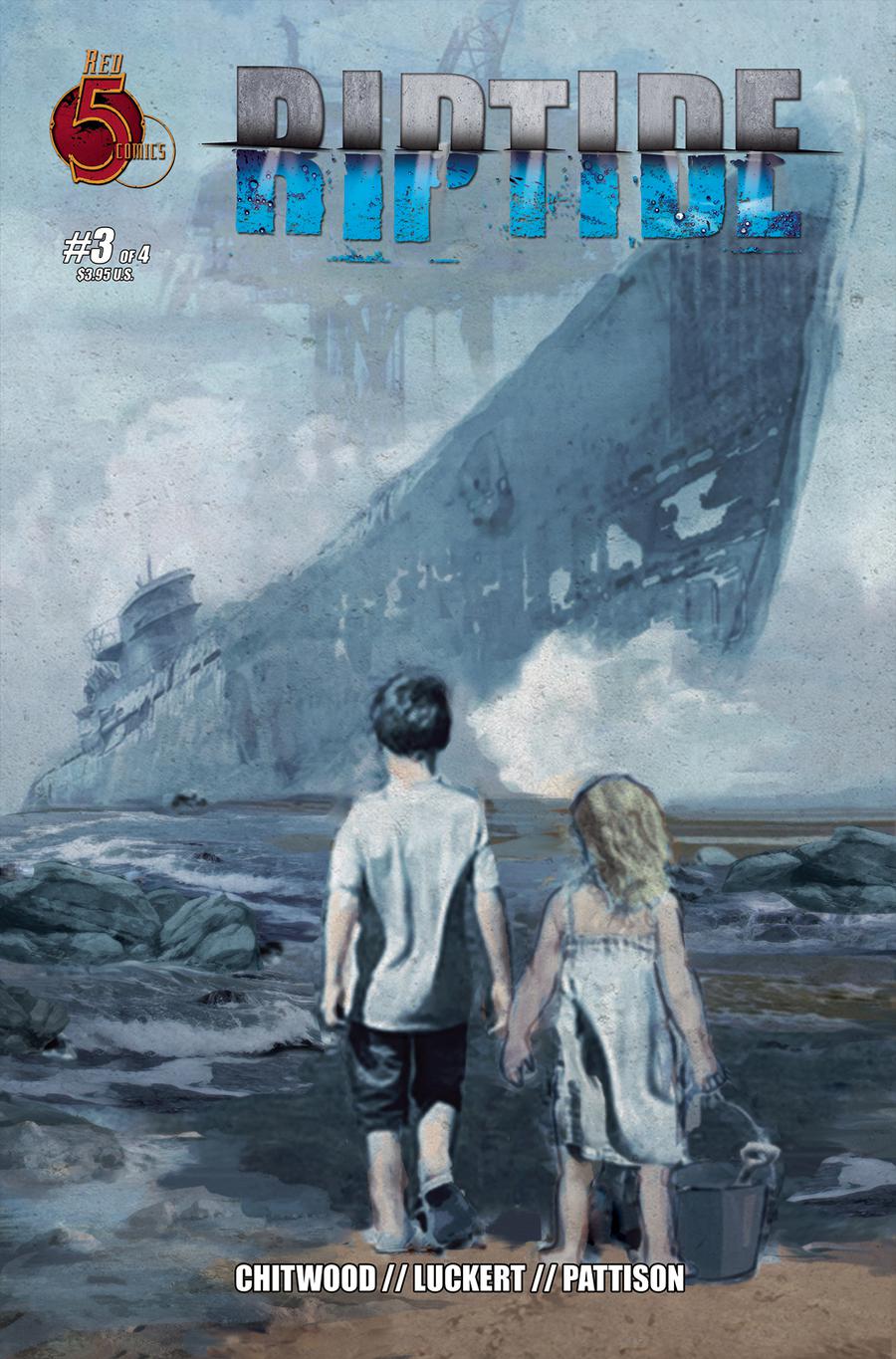 Buy it because you like it. I don't see this one worthy enough to buy in hopes to flip. Unless there's an unknown first appearance, I don't see these special one shots doing much later on.
Riptide #3
– ??
Not as successful as #1 but still a good flip for those that were able to obtain a copy, this one quickly became a $12 on average book after it was first released.
Since then, most recent sales put this one around the $8 to $10 range. So still not a bad pick up if you find them out in the wild.
---
That's it for the October in Review. Happy searching, reading, bin diving and flipping, whichever is the reason you buy and collect comics.