Hopefully everyone had a safe and fun holiday over Thanksgiving.

Last week was a pretty good week for new books. This week is looking just as good, especially on the Indie side of things, which I enjoy the most as a reader and collector.
On a side note, I have to do a shout out to my oldest today who is now officially no longer a kid but is now a teenager as he turns 13 years old. I feel old now.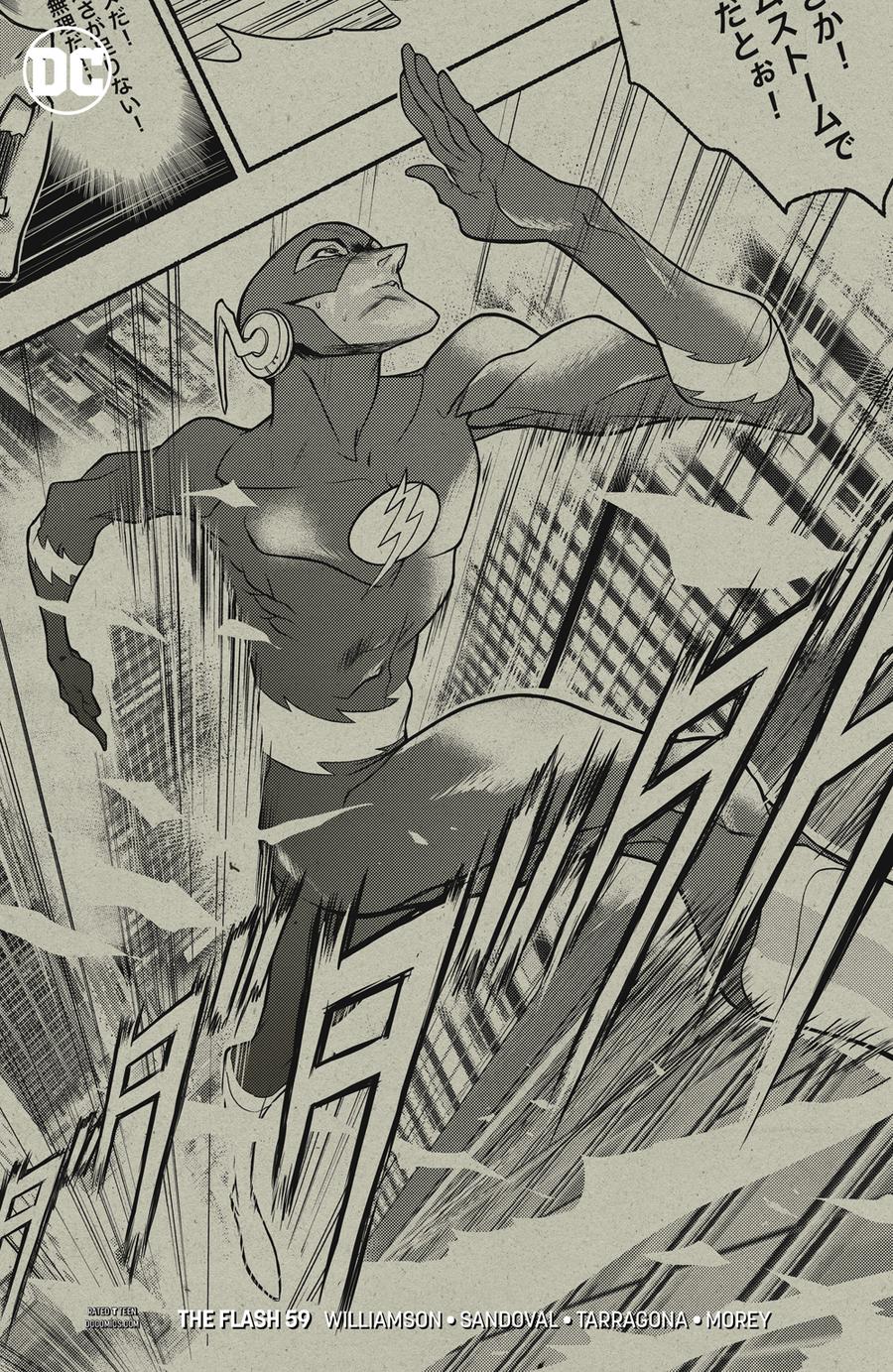 DC/Vertigo Pick
Flash #59 Cover B Karl Kerschl Variant.
Sure there's a Middleton cover for Batgirl but this one for the Flash won me over for this weeks DC pick.
I got so far behind in reading the Flash that I stopped picking them up but this one might be an exception.
The image was from Previews so sometimes they're subject to change so I'm hoping this one stays just as is, I hope it stays Black and White and doesn't end up being colorized.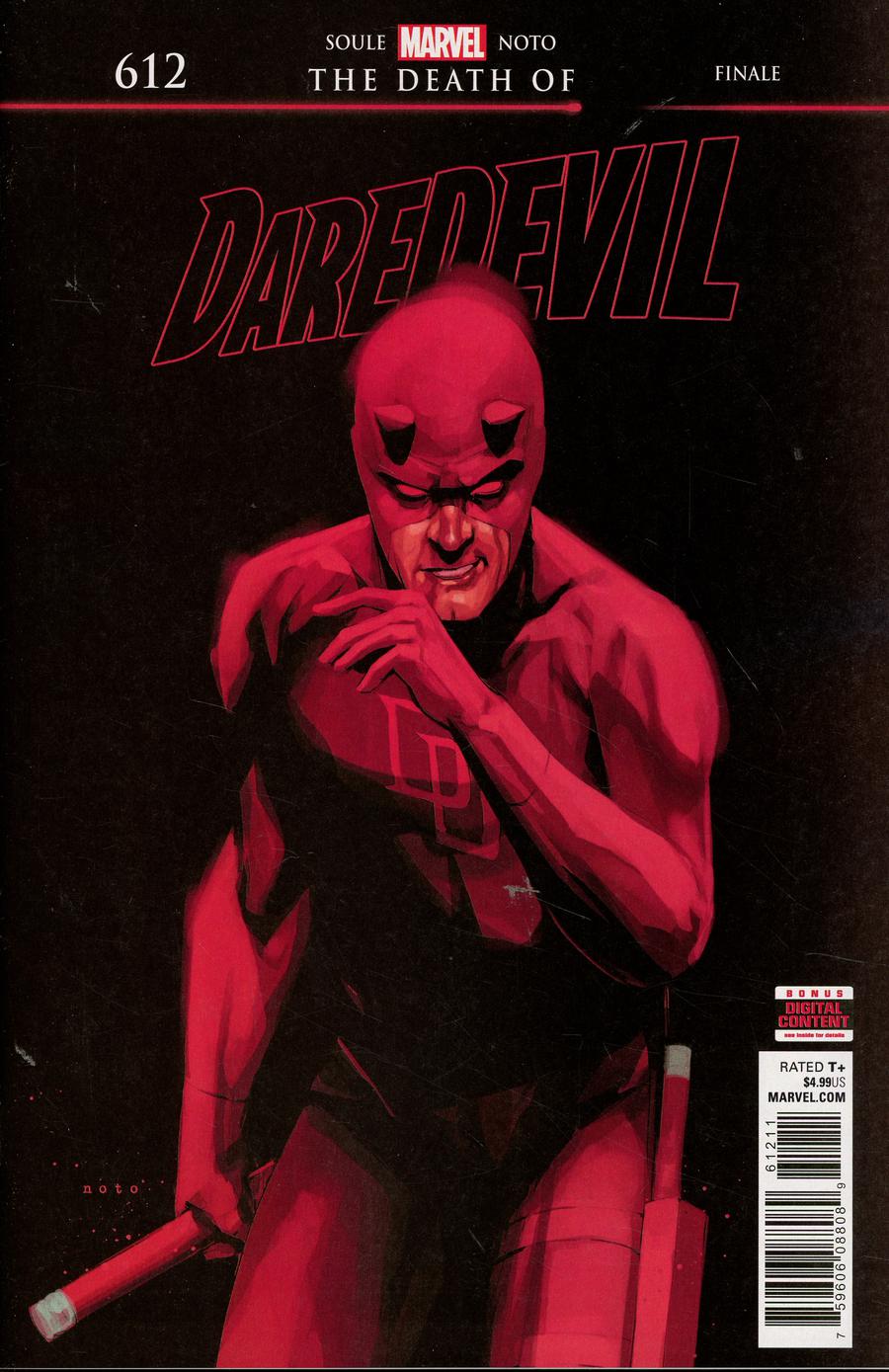 Marvel Pick
Daredevil #612 is this weeks main Marvel pick from me.
Yes, there will be plenty to go around. It won't be that hard to find but it's also that book one should pay attention to see what becomes of Daredevil. The Kyle Hotz cover is the best one by far but Poyo always says to bet on A when it comes to covers for long term hold, value and gambling.
Does he die, does something else happen? Does he retire cause he regains his vision somehow (that would be a nice twist from Soule)? It's all been leading up to this in the past few previous issues
that are still selling well.
If Daredevil stops being Daredevil, are going to see a new Daredevil pick up his role being the hero in Hell's Kitchen? If that happens, I'm hoping it becomes Blindspot
who I think would make a pretty bad ass Daredevil until of course, Matt Murdock comes back as Daredevil which we all know will happen eventually.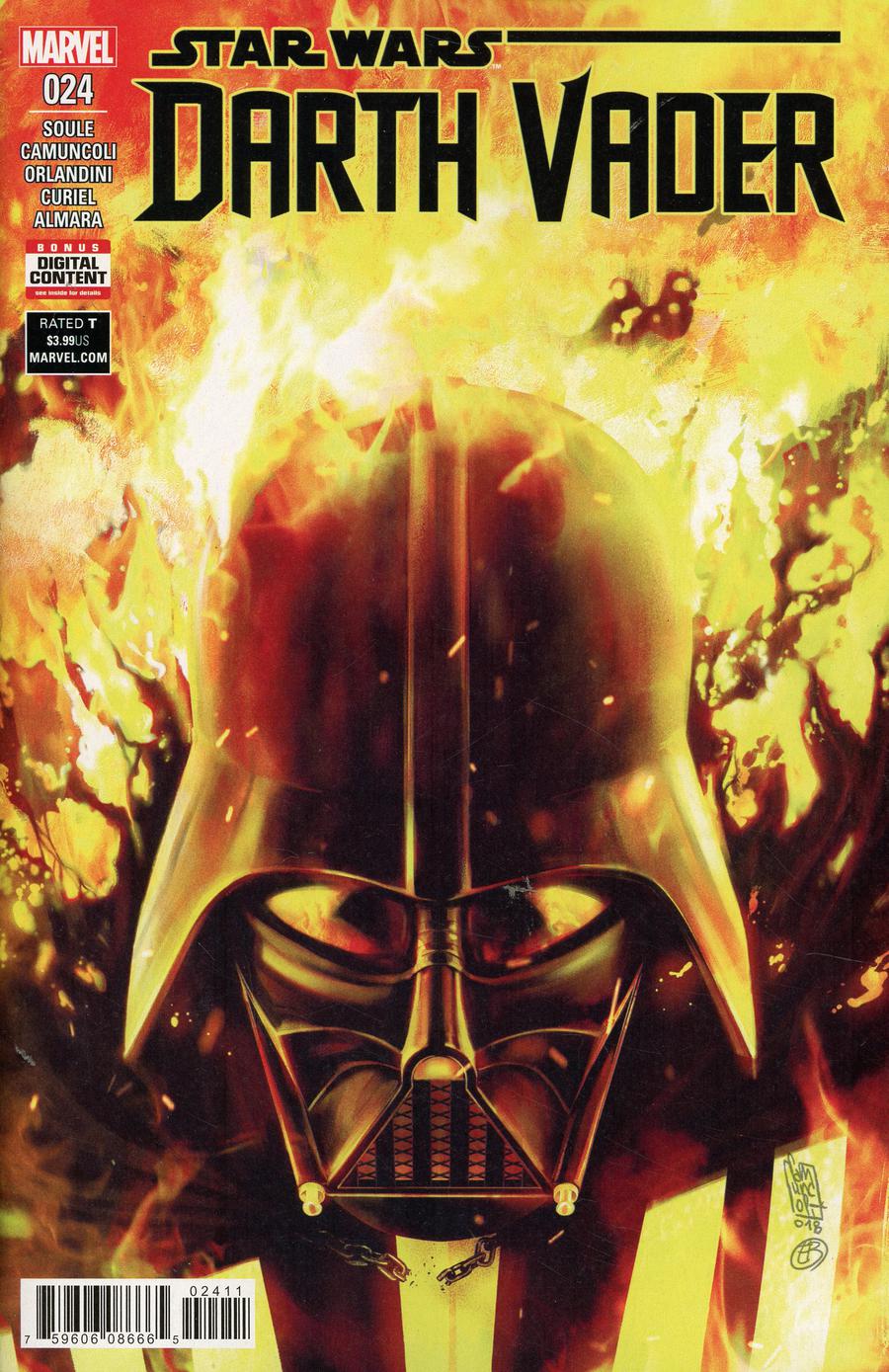 Anything can happen and I'm sure we'll have the spoilers up sometime tonight for those who can't wait to find out.
I couldn't pass up with mentioning this next Marvel book.
It has one sweet looking cover if you ask me. As a Darth Vader fan, this is a must pick up for me which is Darth Vader #24.
This would make a really great poster. It's just too bad the wife would never let me hang it anywhere besides the garage and even out there I have no wall space available.
Regardless, grab this if you're a Darth Vader fan.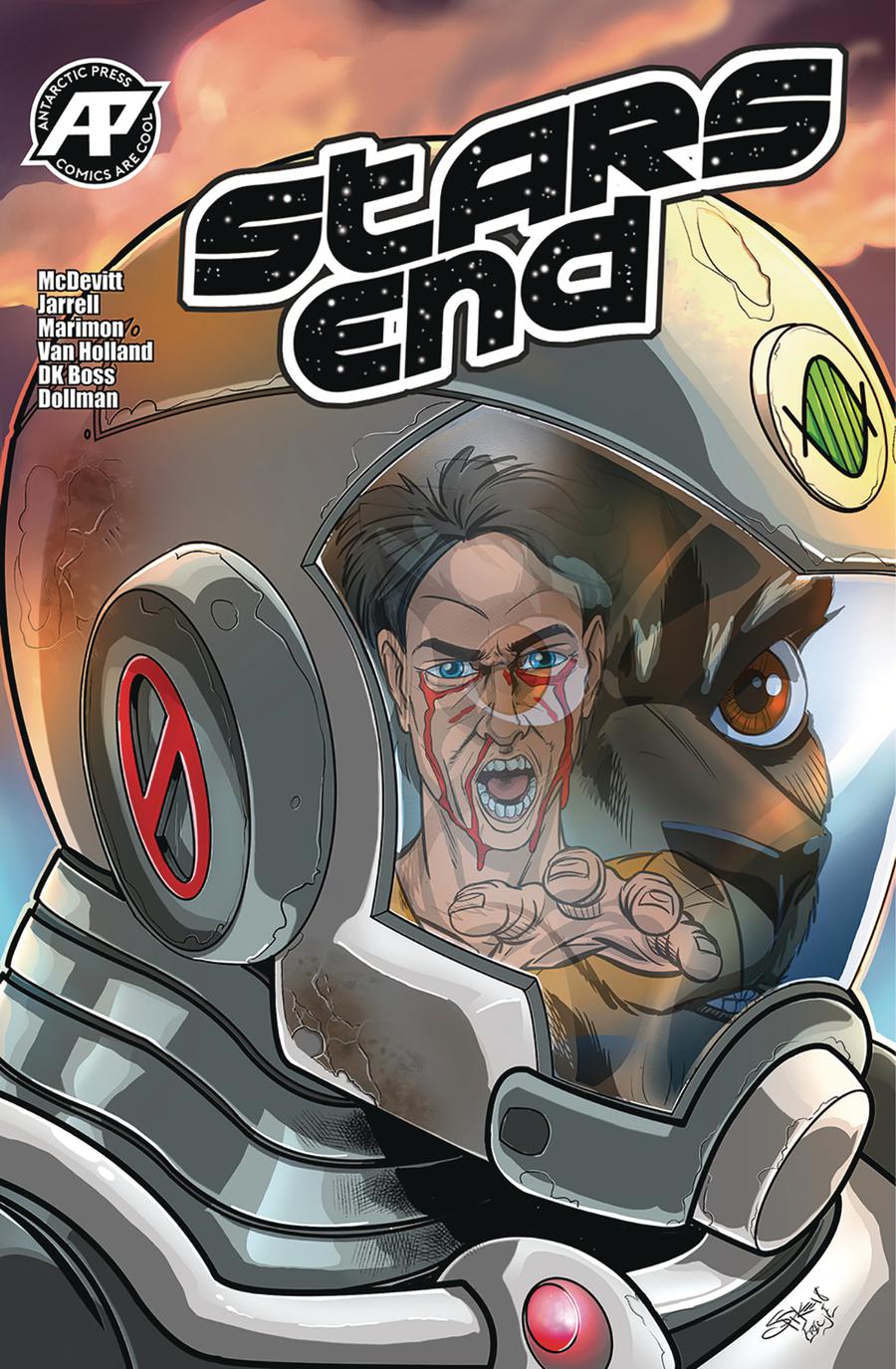 Indie Pick
Are people just gobbling up Antarctic Press books because of the success of Rags in hopes they turn out the same? I really don't understand how so many AP books are selling out so fast and at a premium
.
This new book coming out might already be a winner before most even get a chance to read or review. Stars End #1
is that book and I"m picking it based solely on the fact that it's already selling out online or sold out while seeing some early pre-sales success.
Read the solicitation to see if it perks your own interest:
"6,000 years ago, the Annunaki, visitors to Earth, departed with numerous animals as subjects for study and DNA experiments. Centuries in the future, these evolved beasts, collectively known as N'Naki, have created vast civilizations in the Sirius system, with humans serving as their worker bees. One group of N'Naki are given a pre-graduation duty: Scan a mining world of human workers that's fallen victim to a viral infection before the planet is demolished to stop the disease from spreading. But when a sixteen-year-old Annunaki girl turns up, the mission quickly becomes anything but routine."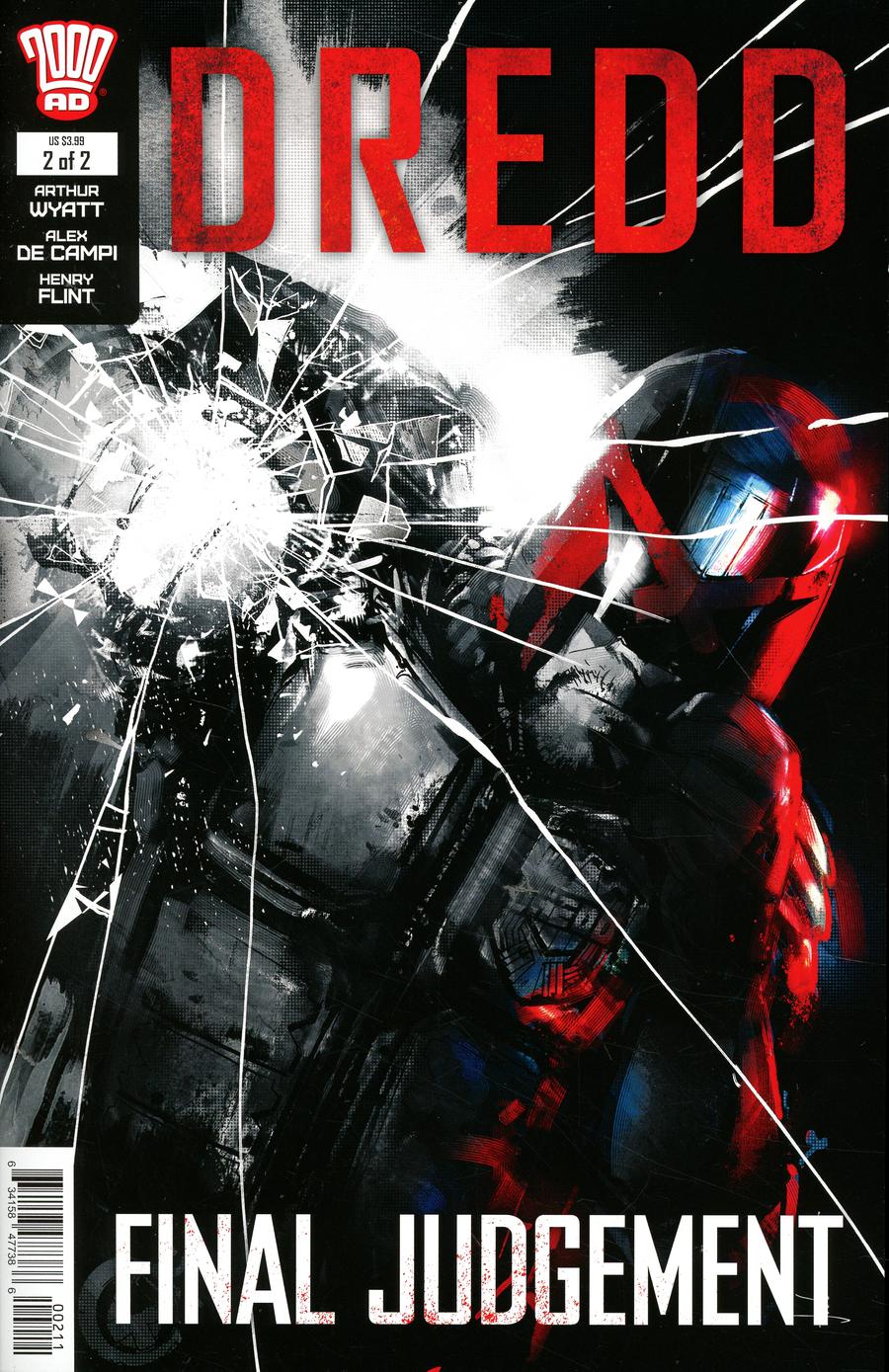 Sounds interesting but I'm definitely not going to pay secondary market prices to read it. A set of cover A and B sold for $50 on Nov. 21st while the only other listing available at the time was listing it at $49.99.
My actual indie pick this week goes to Dredd Final Judgement #2
which has another sweet looking Jock cover
. Which I can guarantee is the better long term gamble from the AP book. Sorry AP, Jock covers only seem to stay steady over time or go up in value.
I mentioned this being available at Midtown that quickly sold out soon after. Sorry, that's just what happens when things are mentioned on CHU, I call it the CHU effect.
We might not see the same success that issue #1
had but there's a slight chance one can easily make money from this book. Some international sellers are already listing this book from $11 to $22 USD for pre-sales.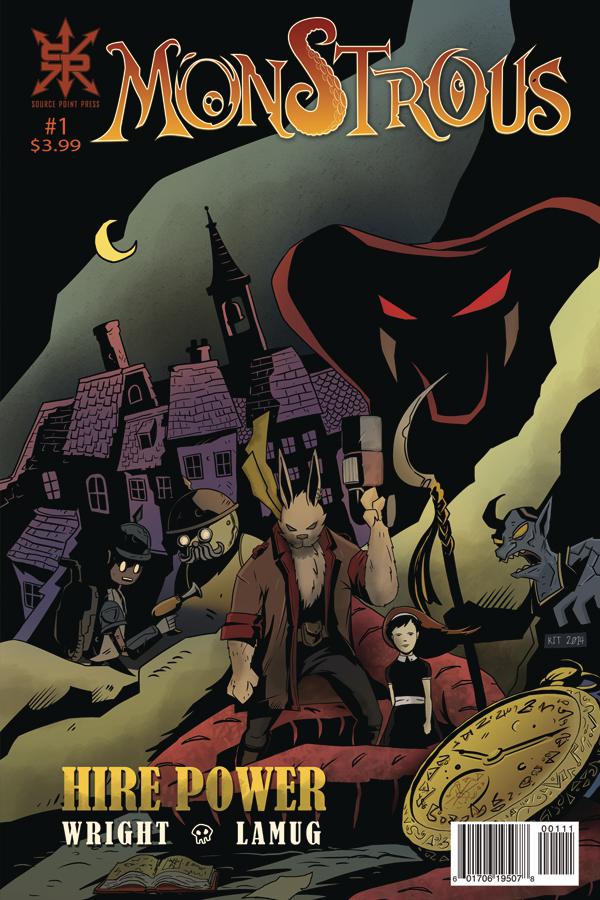 More Indie Picks
I highlighted this next one a few weeks back. It had a Halloween Comicfest
issue as well. My next indie pick goes to Monstrous #1 out from Source Point Press.
This will be a small print run which may make it hard to find but I really think this one has to have great writing and art if it's going to heat up any.
Stories that piggy back off the copyright free characters are certainly hit or miss, you have to really bring your A game as a creator to make these stand out. I mean, afterall, you are taking someone else's original creative work to make it into your own, so most of the imaginative work has already been done on your behalf.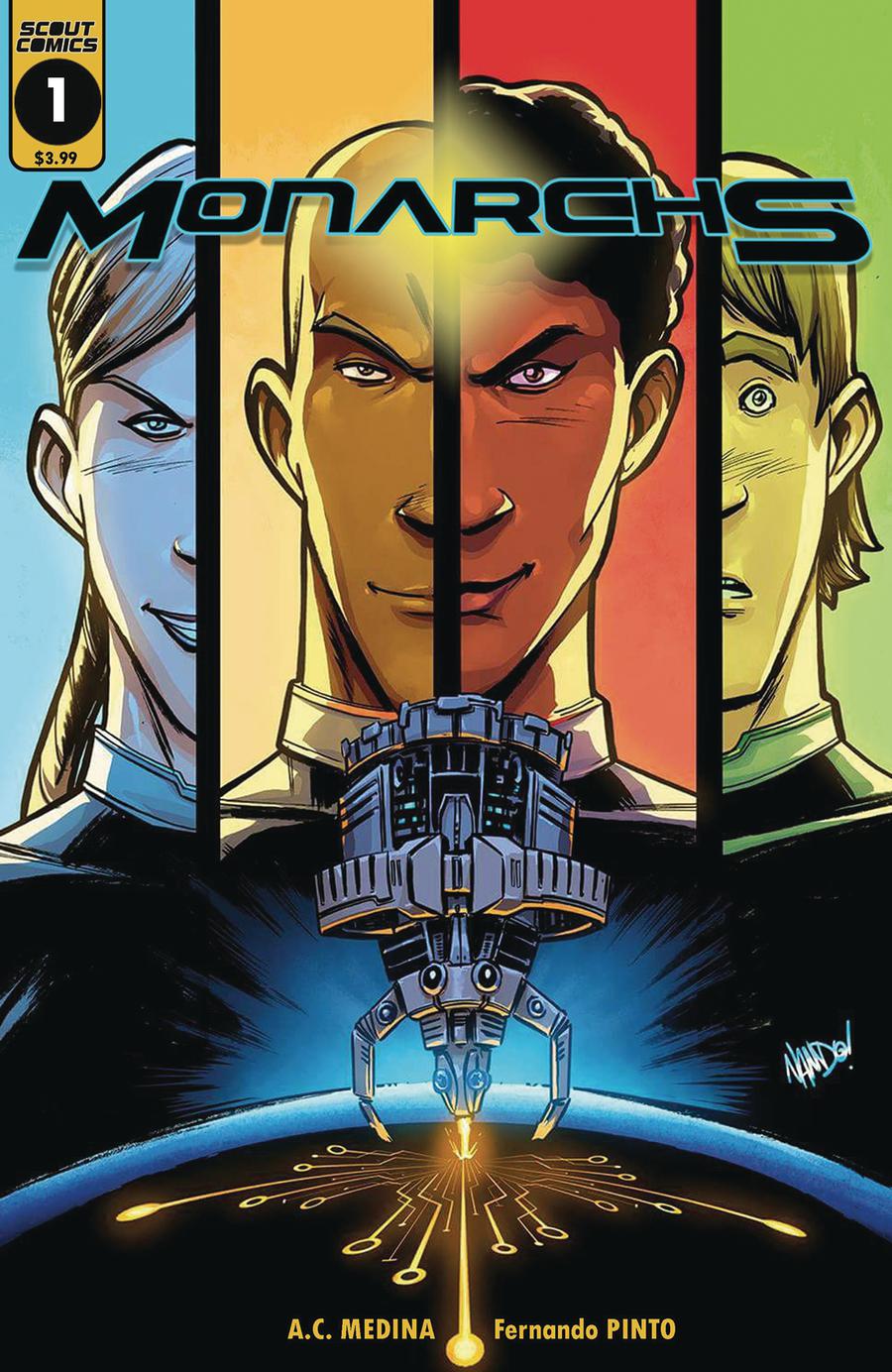 Small Publisher Pick
The final mention goes to the new Scout book hitting stands. Monarchs #1
is a new series out from A.C. Medina and Fernando Pinto.
I'm not really crazy about the cover art, hopefully the interior does this book more justice. The story seems interesting enough though to certainly check out.
If written well, could be a great monthly read. This one initially sold out at Midtown on Wednesday but was back in stock as of writing.
---
Now on with the dreaded "avoid" pick, every writer and artist worst nightmare when it comes to selling their hard work.
Iron Heart. I just don't think this is going to take off like they anticipate but I could be wrong. Either way, just buy the cover you like best (just don't pick the Ramos cover, that's about as cheesy at they get) and keep it at that.