Each week, hundreds of new comics hit the shelves, each with potential. We pick the ones we think have the best shot at heating up. Here are our picks of the week for delivery 12/12/18.
Must Grabs
Batman Who Laughs #1 – Sure, this will have a huge print run. But, it still has long term potential for growth as the character is still so well liked.
Batman Damned #2 – The first issue was the hit of the year for a new series. Great growth….. However, the second issue could still surprise people.
Killer B's
Suicide Squad #49 Mattina Variant – One for the set or PC. I do think these have growth potential even though retailers are not caught off guard by them.
Bitter Root #2 Bill Sienkiewicz Variant – Look, an Image Killer B! Bill S. has been killing it this year and has put out a ton of great looking covers.
New #1's
Goddess Mode #1 – A new female character from the creator of Spider-Gwen. Could have that magic.
Spawn Kills Everyone Too #1 – well, this is technically a 2nd issue, but the first was a one shot and so is this. Let's not get into semantics. The first issue did well. Could see a repeat.
The Marvel Must Haves
Black Panther #7 – Black Panther has been one of the most interesting new series from Marvel. The addition of the symbiote to the story has had my interest.
Miles Morales #1 – Everything Into the Spider-Verse related has been hot lately. This is a great book bringing the Ultimate Marvel Spider-Man back to his own series.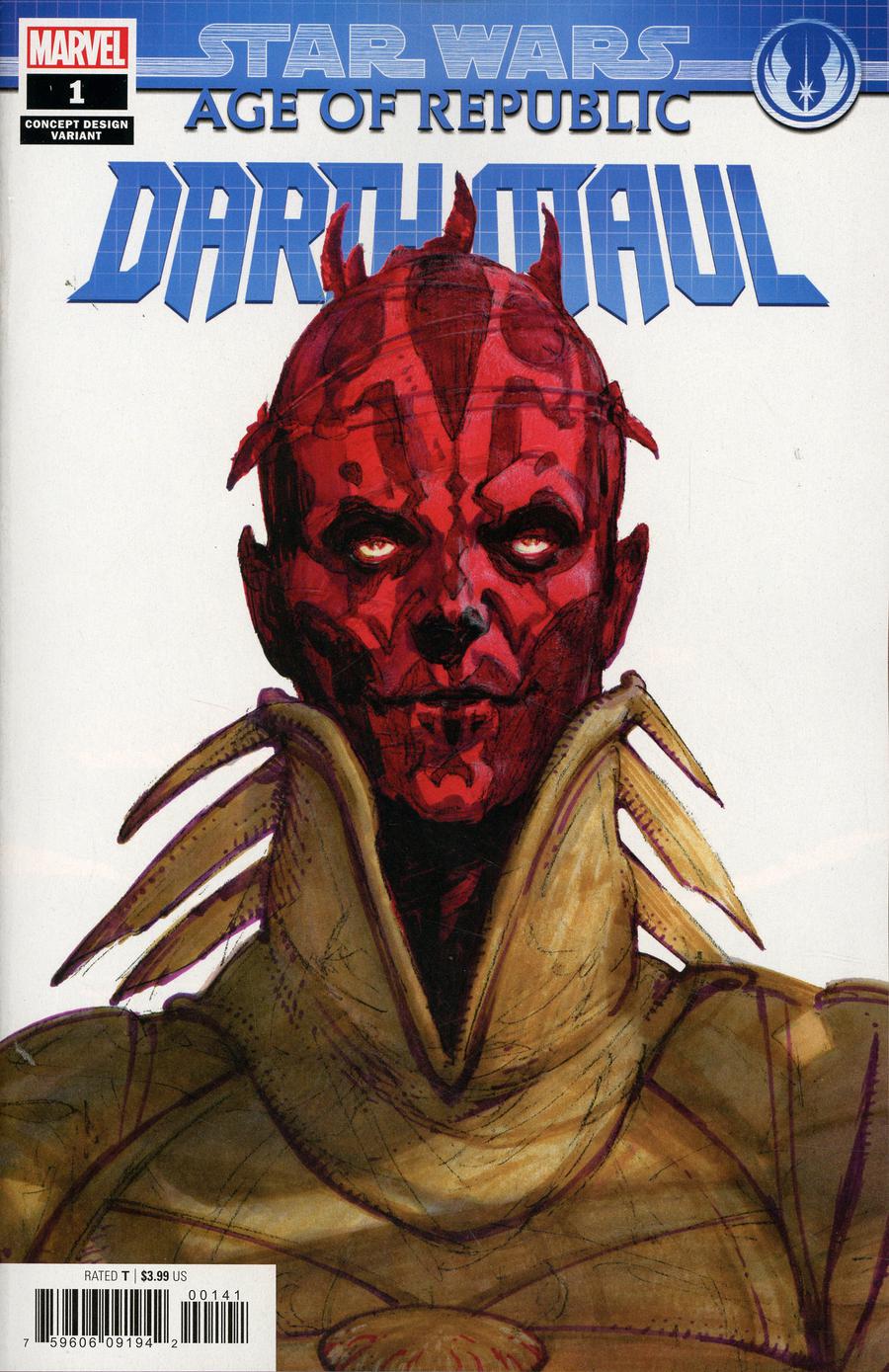 For the Cover
Star Wars Age of Republic Darth Maul #1 Design Cover – Just an awesome take on one of the most under rated characters that came out of the Star Wars movies. In fact, the ones who are the best, Maul and Boba Fett, were really under rated. Anyway, great cover on this one. My cover of the week.
The New Character Spec
X-23 #7
– X-Assassin is introduced in this issue. We spoiled that late last night. Worth watching out for
Small Press Gem
Mega Ghost #1
– New Albatross Exploding book sold out everywhere. Could be hard to find in some shops and cause a demand.
Picks of the Week
Punchline #2
– Antarctic Press has been hot lately. These books have been great flips. Grab some and make some cash.
Stars End #2
– See above. I see these as good flips, but not necessarily as long term holds.
Team Mobile #1
– Selling for above cover. Grab and flip.
And in case you missed it, here is this week's new comic spec review video