Last week was fun. I actually had a chance to hit up the local shops at open time and sadly they got absolutely nothing. No good variants, no good ratio'd variants and almost none of the indie books I wanted.
So the good news this week is, we finally get that Batman Damned #2. I just want to mention I didn't read all of my picks or books from last week yet but I can say I made time to read Martian Manhunter #1. I really liked it and hope it stays interesting and strong through the entire 12 issue series.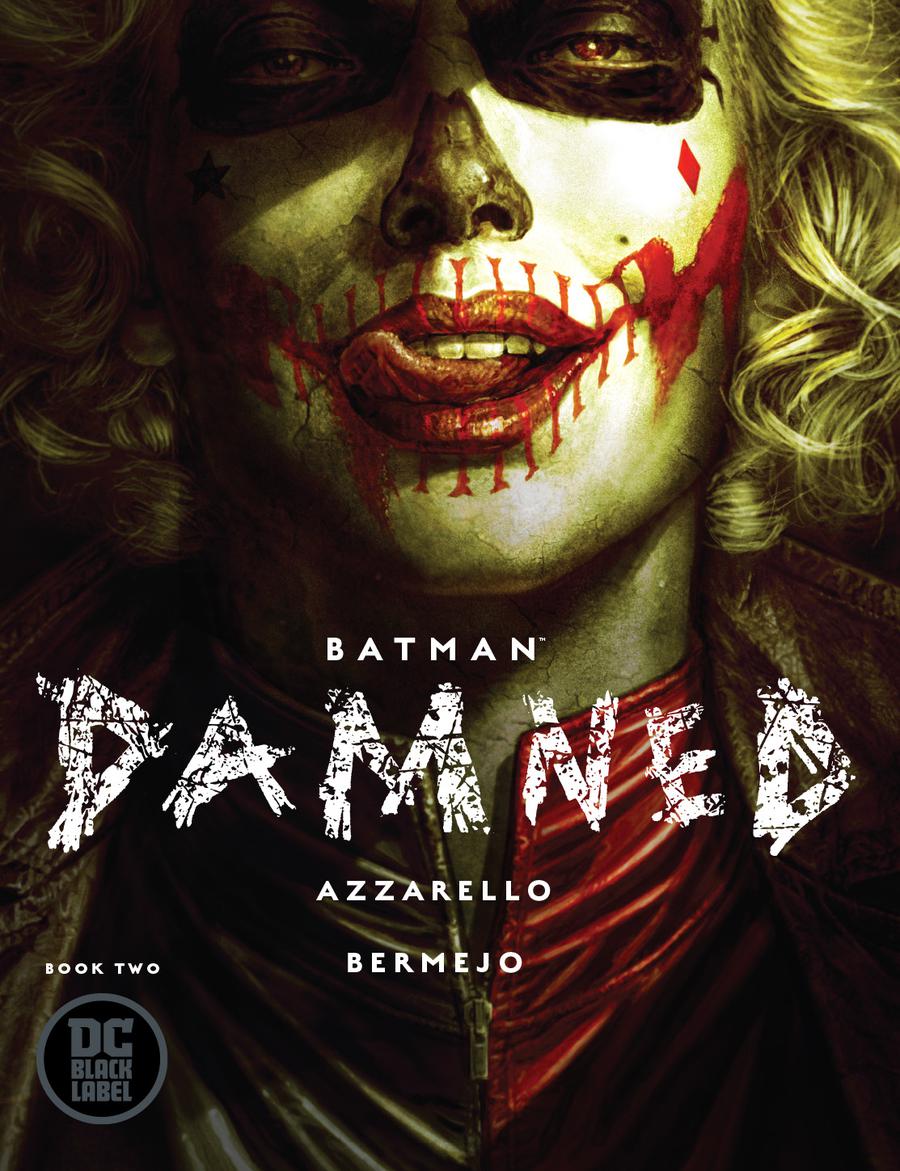 DC/Vertigo Pick
This is a no brainer this week for my DC pick.
Sure there is going to be a huge number of copies printed. It's going to be really easy to find this round but this has been anticipated since the debut of issue #1 back in the summer
and has been on the best selling lists each and every week almost since that time for most comics with the most movement on the secondary market.
And the Oscar goes to.. sorry, the pick goes to Batman Damned #2 with a sweet looking Bermejo cover A I think will be more popular than Lee's Cover B.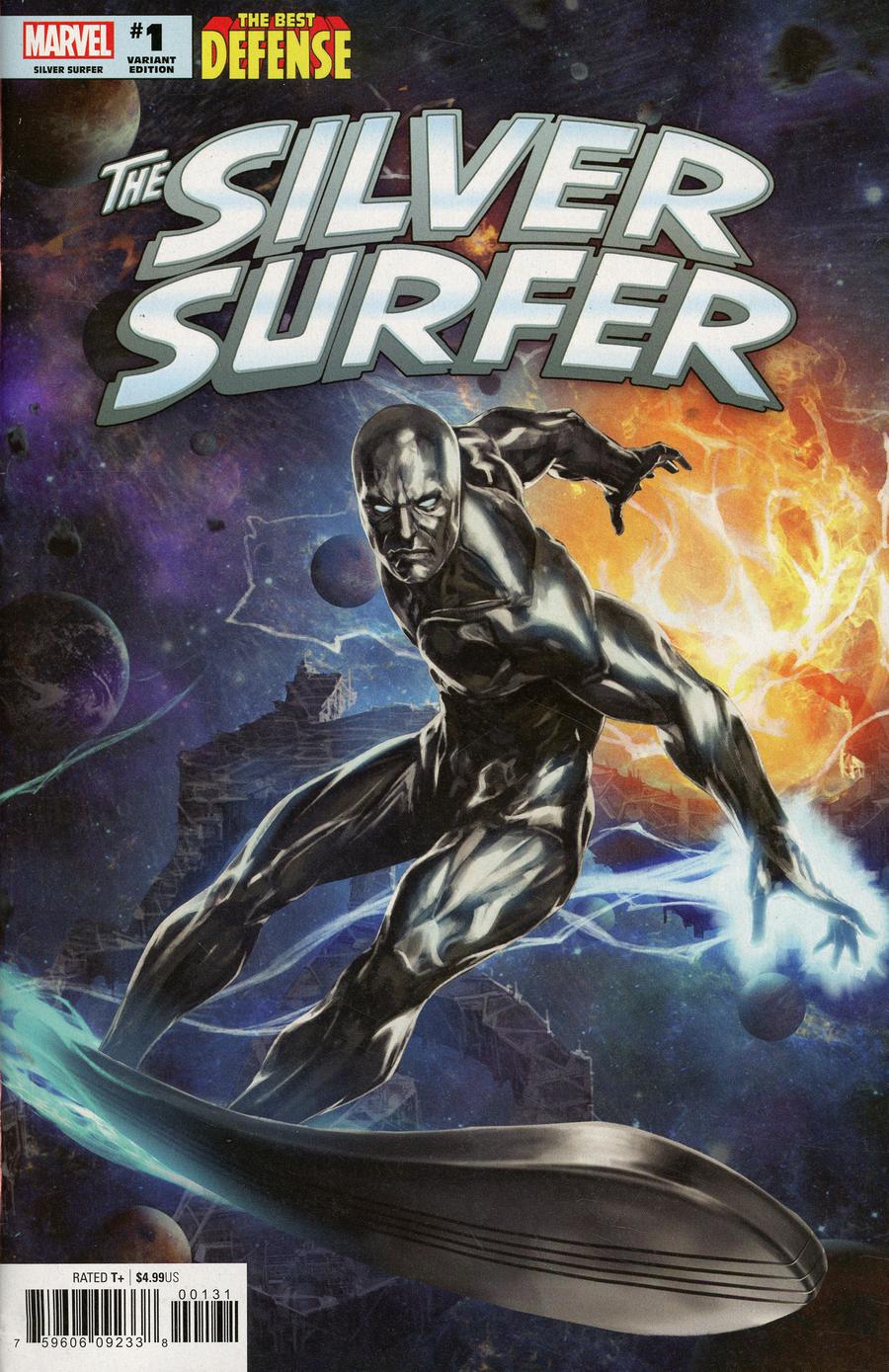 Marvel Pick
Marvel has a huge week this week. Have you seen the number of books coming out including variants? It's just massive amount of books and covers to choose from.
But I'm a sucker for an awesome Silver Surfer cover so out of all the books this week, my pick goes to  Defenders Silver Surfer #1 Skan Variant.
.
This is a great looking cover
that's already selling out online at most retailers and with some pre-sales listings at $69.99.
So grab a copy if you find them for cheap. I don't think these are going to heat up much and if they do, it won't last long. So if you do miss out, wait as you might can snag later for a better bargain.
I also must mention that we need a new Silver Surfer title. Make it dark Marvel. That last Dan Slott series was just awful and did Silver Surfer zero justice.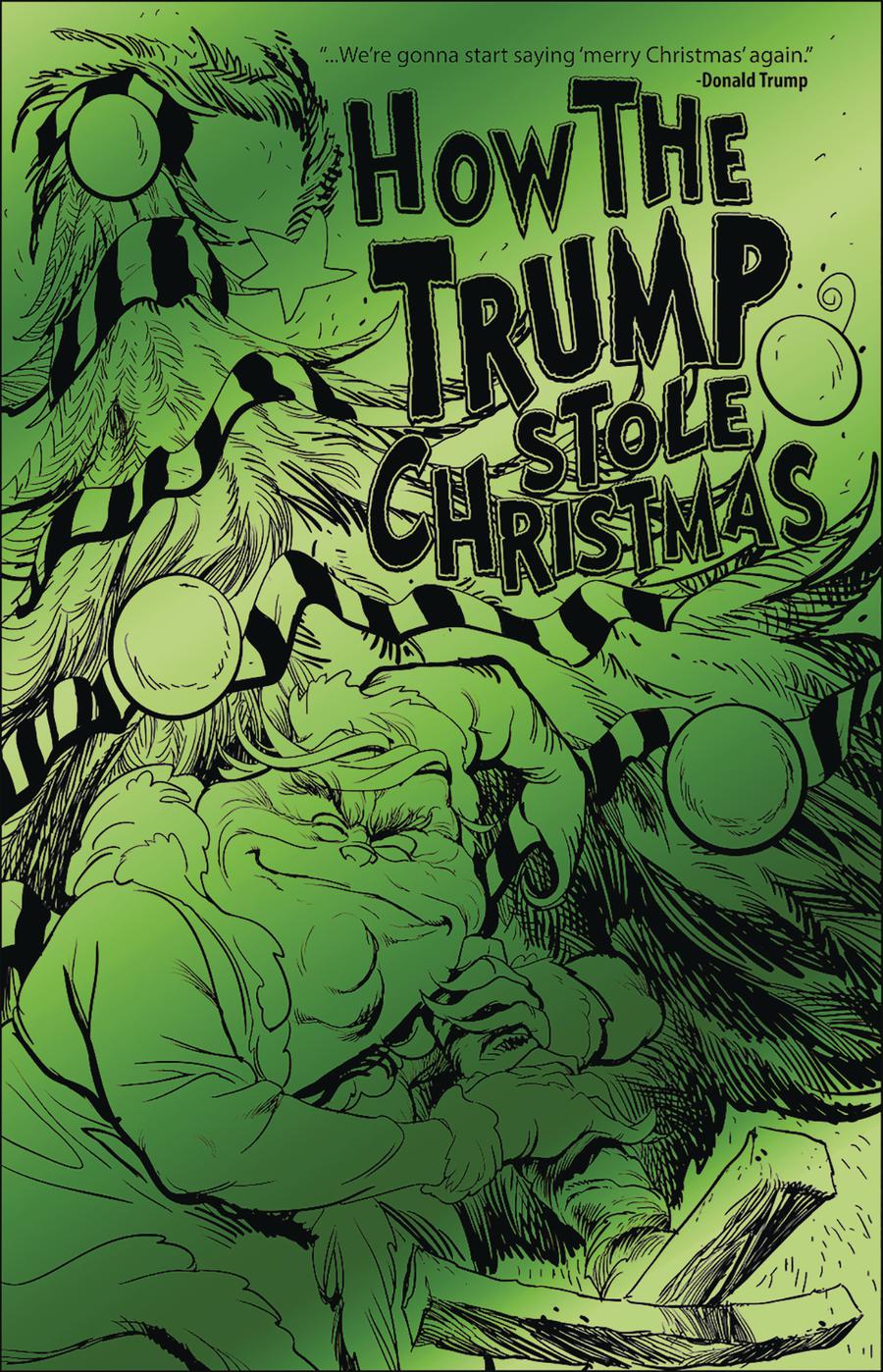 Indie Pick
I'm tired of Antarctic Press, unless I'm selling them. I truly think it's just hype since Rags has taken off
so people are just gobbling them up since I still don't think retailers are going heavy on these books while the speculators are buying all the copies they can.
Well, this weeks indie pick is yet again an Antarctic book but a slightly different one. I thought I'd never pick a Trump Parody book but this one is just too funny to pass up for any Grinch and Dr. Seuss fan.
This weeks pick goes to How The Trump Stole Christmas. The cover art is just awesome. It's a must pick up just for the sheer entertainment I hope it brings while I'm going no. 2 when I read it.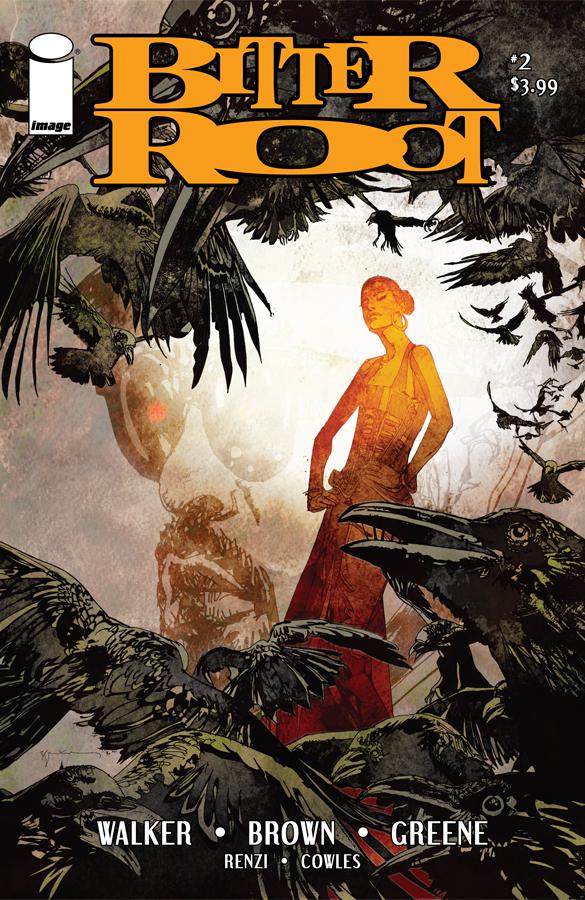 Small Publisher Pick
Issue #1
was just awesome.
This second issue has an awesome looking Bill Sienkiewicz variant going for it and is already sold out at Midtown. You might just have to settle for a Cover A, C or D which are all pretty good if you ask me.
But history proves, go with Cover A when it comes to Image Books if they ever gain value. Just take a look at Seven to Eternity
or God Country
. Both of those had some awesome alternate covers but the masses demanded Cover A more.
Pick up a copy of Bitter Root #2 and go ahead and pick up issue #1 if you aren't reading this new series. It's different, it's good and I really look forward to this series keeping me entertained for quite some time.
---
Now on with the dreaded "avoid" pick, every writer and artist worst nightmare when it comes to selling their hard work.
Fantastic Four Wedding Special #1. $4.99 for a freaking wedding special book that I predict you'll find in the dollar bin a few months from now. I hate these gimmicky wedding story lines cause that's all they are, easy cash for those that actually buy them.
Unless something happens (like a first appearance), this is just total garbage if you ask me. Yeah yeah, I'm judging before ever reading it. But seriously, someone name a Special One Shot type book based on a Wedding of two characters that heated up and stayed hot after it's been released in the past couple years of last few decades?