This year didn't start off that strong, with a really slow week from the 2nd that was just about as slow as the last week of December, this new week at least looks a bit more promising for the comic market, either if you're a speculator, reader or collector.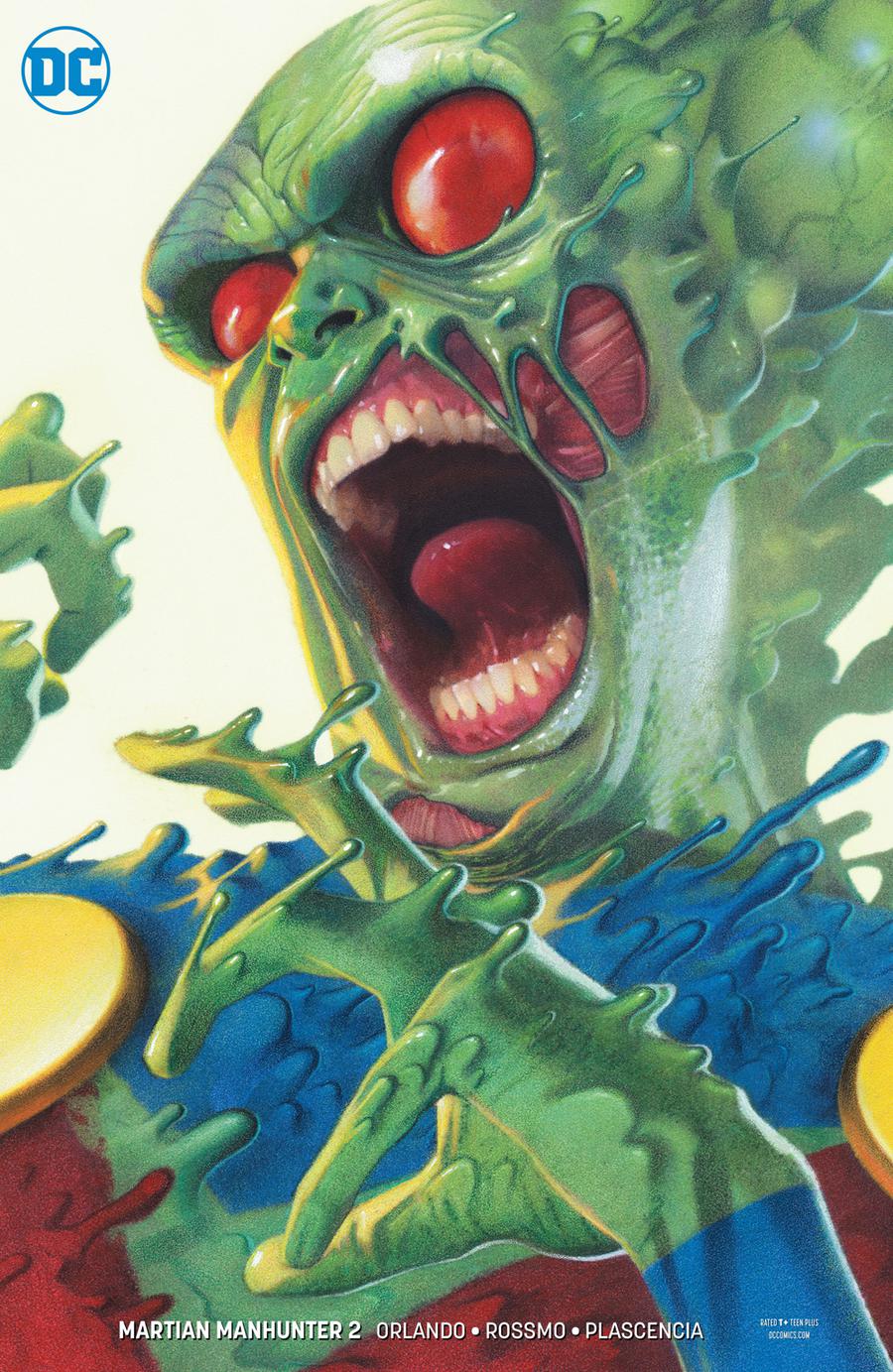 DC/Vertigo Picks
I have two DC books this week. The first book is the Middleton Killer B for Martian Manhunter #2.
This is just a kick ass cover and its refreshing it's just not a teenage girl in a Batgirl costume. We need more of these from Middleton
.
I really don't want him to turn into Artgerm
, where he's only known for drawing pretty girls. I think it holds back their creative side with their work. Not to knock Artgerm, he makes beautiful artwork, it's just that we expect pretty girls from him and never recognize the other amazing art he can create.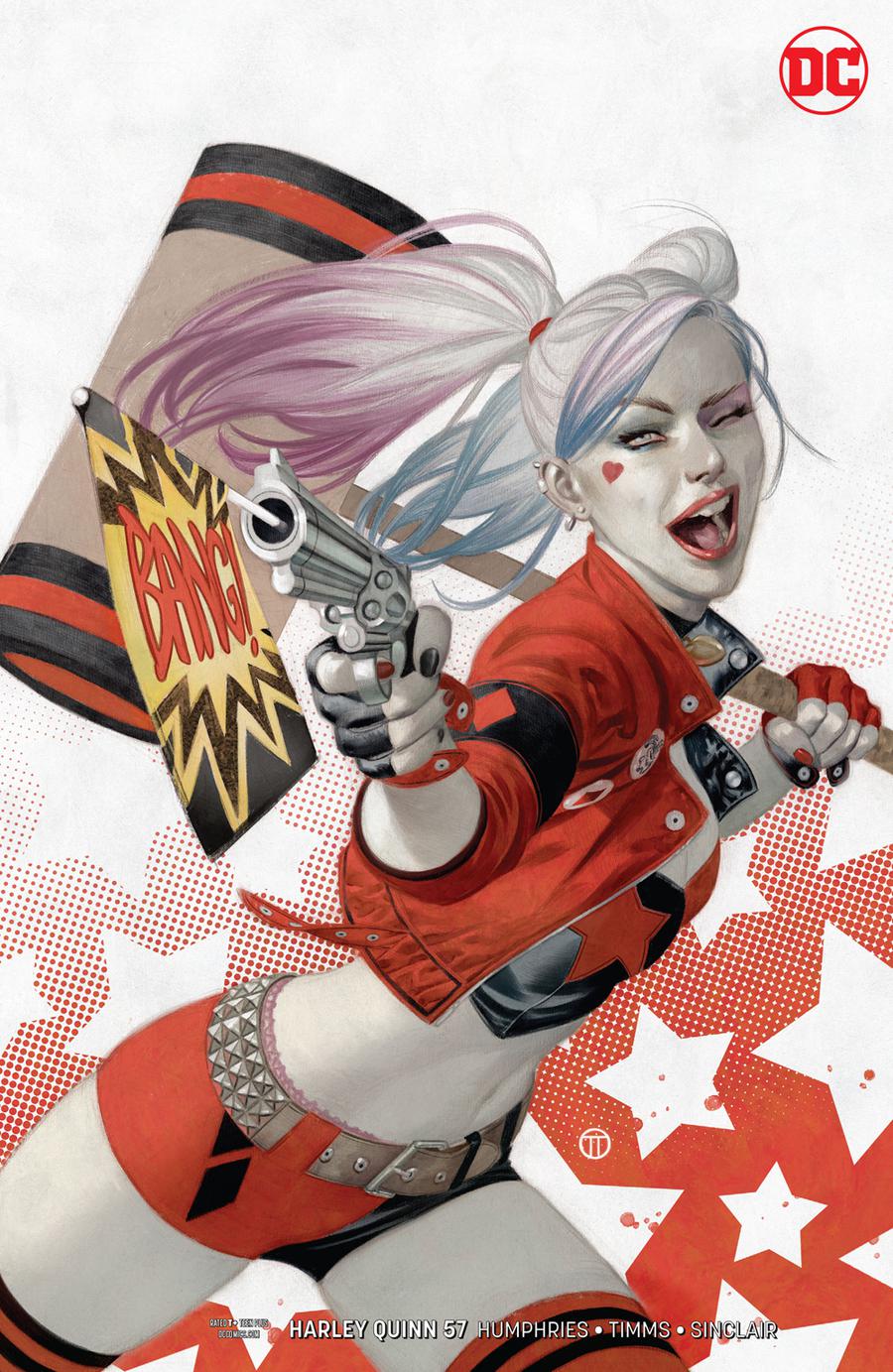 The next winner and it's already selling out online is the Julian Tedesco Cover B for Harley Quinn #57.
I can see why fanboys will go for this cover. Classic Jokerish Harley with her "Bang!" gun, winking with her big 'old hammer.
Might be the DC spec of the week as it could have been overlooked and under ordered. The Middleton will likely be easy to get, shops are likely on the ball when it comes to Middleton books since BG23
caught everyone off guard..
Marvel Pick
Marvel has a pretty big week this week. A new Black Order comes out which means you get a new JTC variant
which have been doing pretty well on the after market.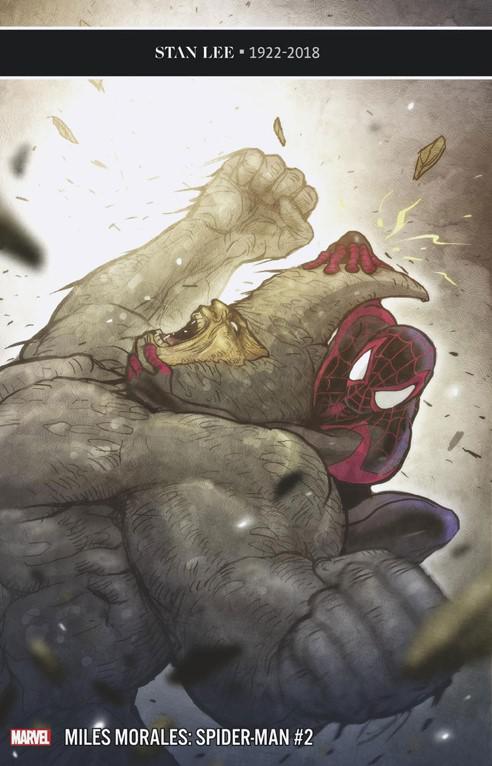 There's a new Captain Marvel #1 book since we're gonna get the movie soon with what I'd say is a horrible looking regular cover (read my Likes and Dislikes). Sorry Amanda, I like you're work usually but that cover is just awful. I must also throw some smack towards Alex Ross
and Adam Hughes
as well, both of their covers just aren't that good. I expect better from both. Sadly the best looking cover is the movie variant
.
The winner book in my opinion is the Miles Morales Spider-Man #2 Sana Takeda Variant.
This is just a beautiful awesome looking cover. Known for her awesome Monstress artwork
and she's done some covers for BOOM! Labyrinth and Dark Crystal recent titles, her work should not go unnoticed.
Already selling out online at the retailers listing them, I expect this one might be the Marvel variant to grab if you can.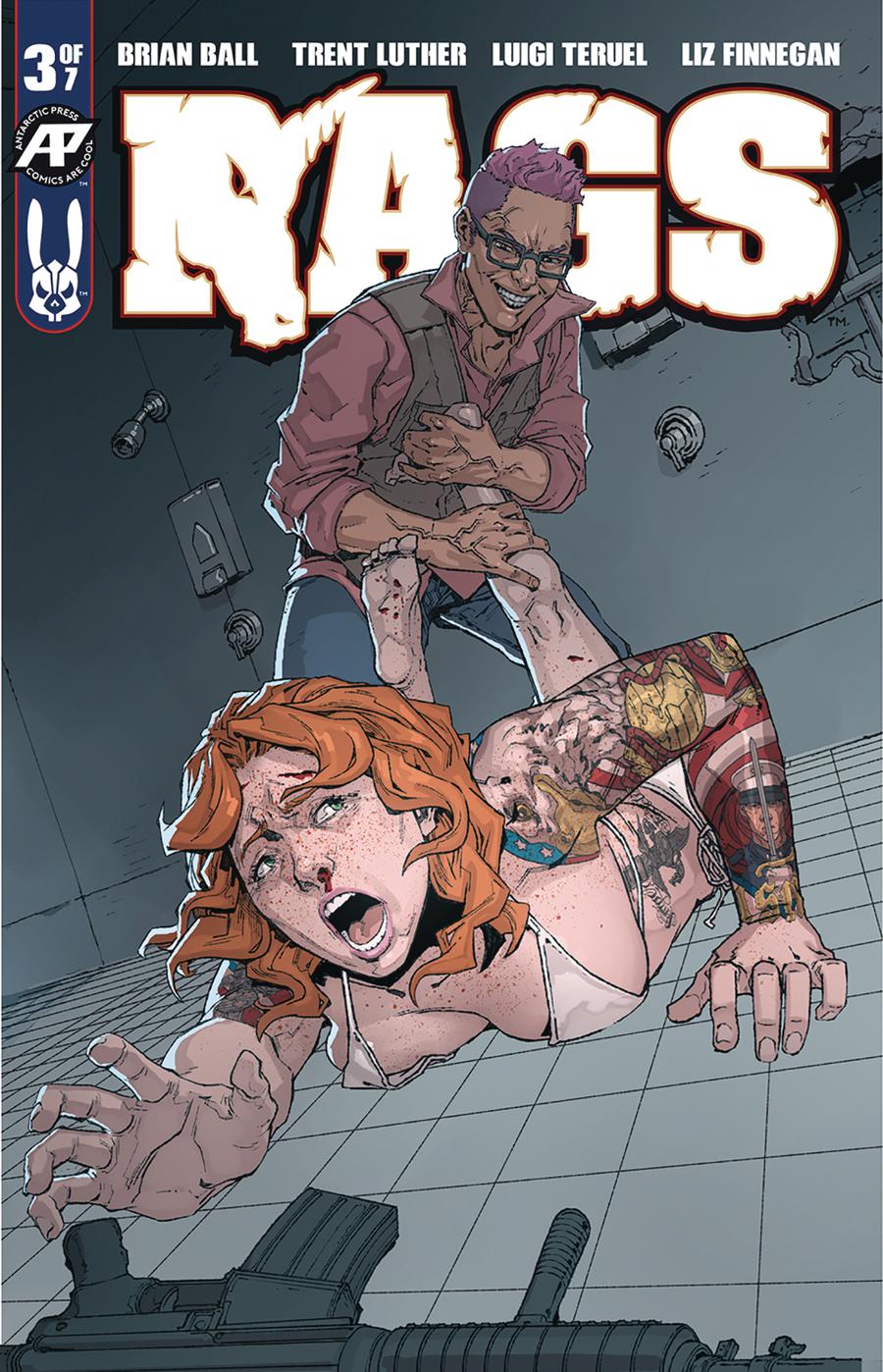 Indie Pick
This one was listed at Midtown and like previous issues, sold out within the hour. I actually refreshed at the time new books were listed, added the incentive variant to my cart, proceeded to checkout and BAM!, it was removed as "sold out" no longer available.
This book continues to make waves in the secondary market. You probably know what book I'm talking about right? This one goes to Rags #3 from Antarctic Press.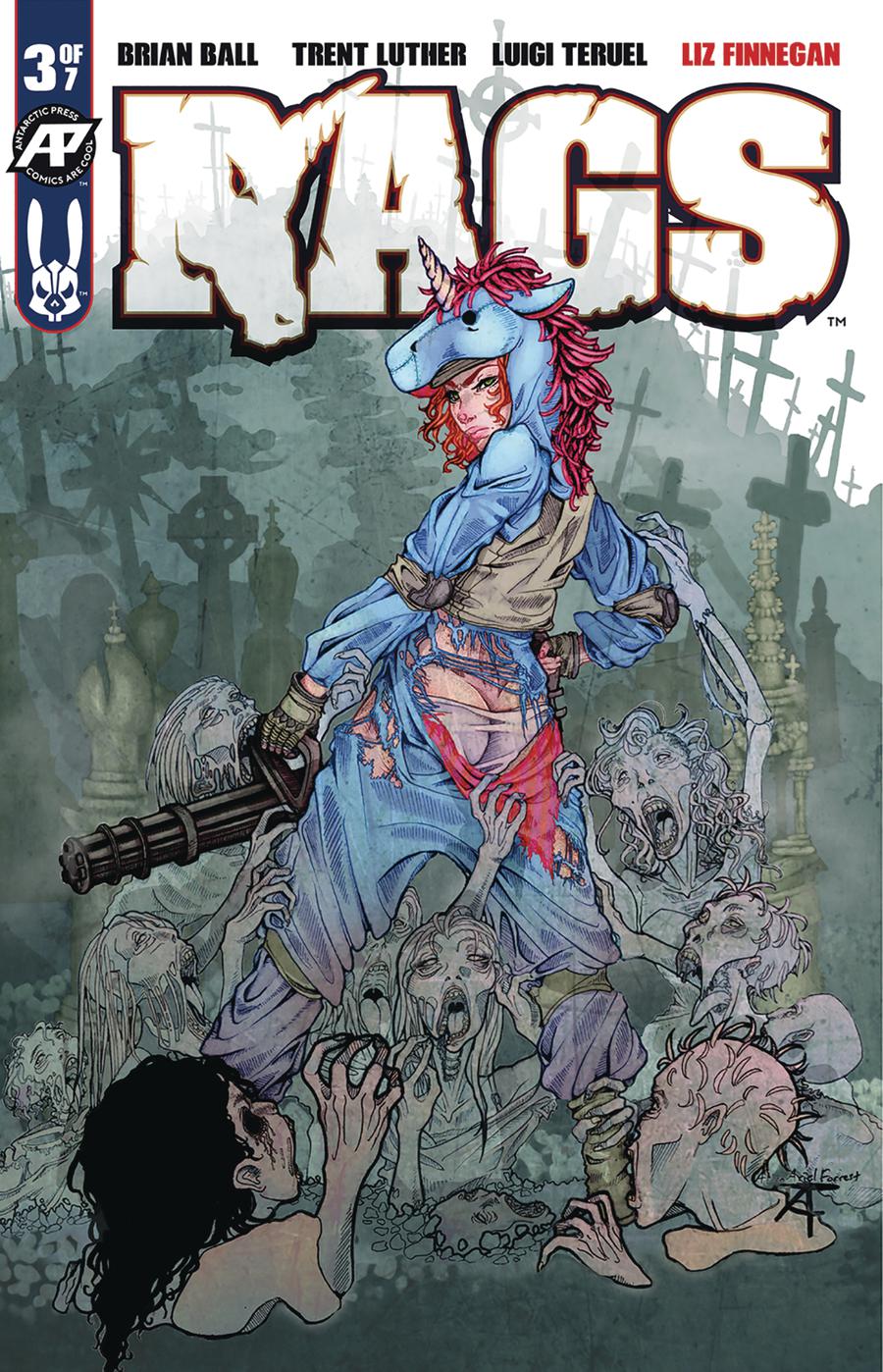 Maybe we have one more round of this heating up as I would imagine most retailers and buyers have caught on to pre-order these copies, making them more plentiful to obtain.
If you find the incentive variant
, that's the one to grab as it will likely command the most on the secondary market.
I mean, it's racy with a unicorn onesie on the cover. With all pun intended, some of you comic nerds just can't resist a little nudity on your comic book covers.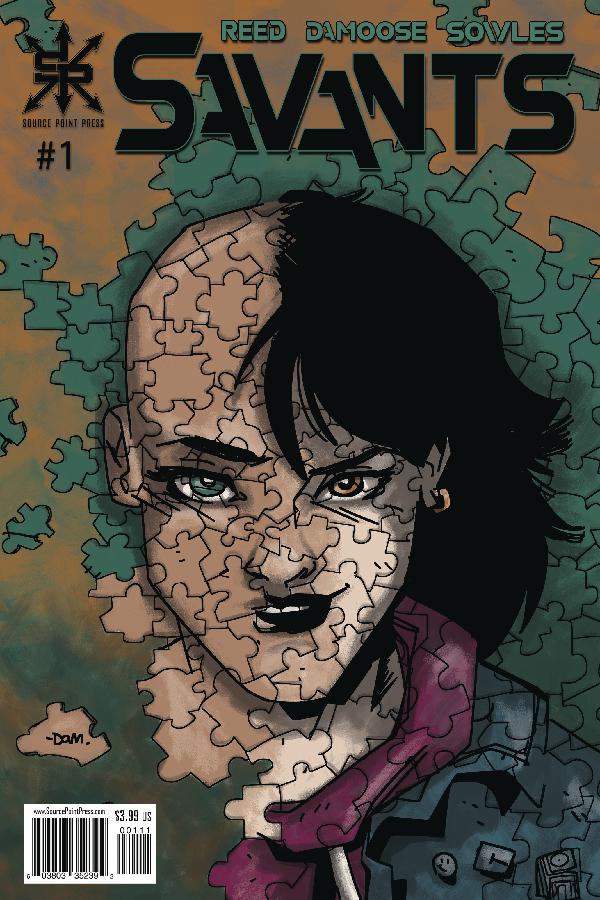 If you buy it because it arouses you, Poyo says you need to go get some help. I only planned to buy it cause I wanted to make money off it. I think I lost my chance as I doubt any of my local shops will get this and if they do (Austin Books is likely the only one), it'll be at secondary market prices.
Also a honorable mention to Savants from Source Point Press
. I think I mentioned this book months ago in my Indie Outlook article as a book I was looking forward to.
This was the last book written by Gary Reed
, who some claim is the Godfather of indie comics. He was also the founder of Caliber Comics
.
Source Point Press has had some recent hits in the past few months. I expect low print runs for this one as well but we'll certainly find out.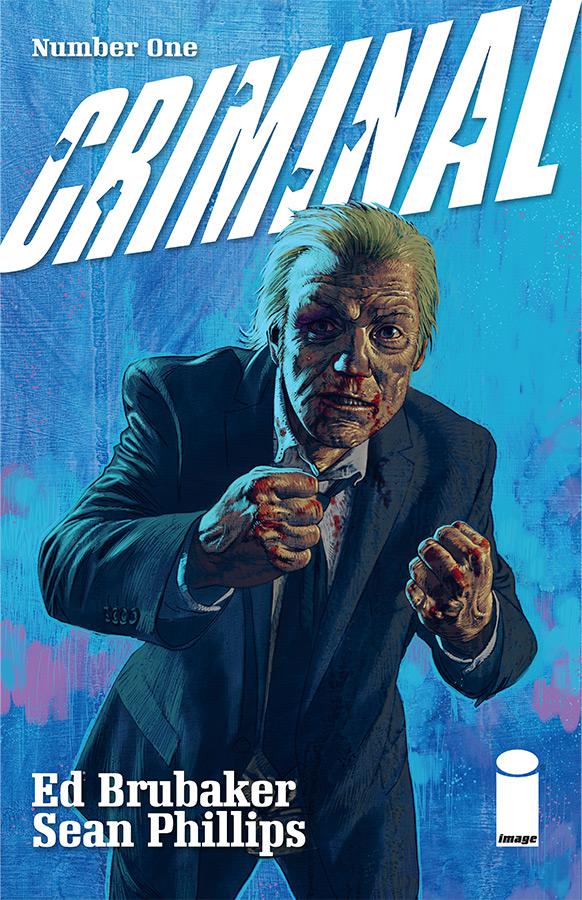 Small Publisher Pick
Hands down, this was probably one of my easiest picks of the year (I know, it's only the second week of the year) but I'd imagine it's going to be my easiest for the entire year.
This weeks pick for small publisher goes to Criminal #1 from Brubaker and Phillips.
It won't heat up.
It won't be a spec pick or secondary market hit.
This type of book is the one you just buy to read. Why you ask? Because it's just going to be good. And if you haven't read the previous volumes
, put them on your to-read list now!
---
Now on with the dreaded "avoid" pick, every writer and artist worst nightmare when it comes to selling their hard work.
Seriously Marvel, could you not get, find or create a better cover for the Captain Marvel #1 reboot?
It's not terrible art but it's just not that appealing if you ask me. Seems like it should be the cover for their Kids Only comic. I'd expect more from Marvel and the success they have riding on Captain Marvel
with the new movie hitting theaters soon.
Maybe I'm in the minority though, you be the judge of the cover as well.