Here is another cheap spec to look for if you are going out this weekend. It is related to the upcoming Captain Marvel Movie. 
The spec comes to us thanks to Comicbook.com. They are reporting that Genis-Vell will be appearing in the Captain Marvel movie.  His first appearance is in Silver Surfer Annual #6
.  Genis-Vell is the son of the original Captain Marvel, Mar-Vell,  and eventually takes the moniker Captain Marvel himself in Captain Marvel #1 (Vol. 3)
 (first book titled Captain Marvel in). He gets his own Captain Marvel ongoing which started with Captain Marvel #0 (Wizard Magazine supplement) which predates Captain Marvel #1 (Vol. 4)
 which also had a  White Variant Cover
.
The lead on the spec is there is a Genis-Vell action figure coming up in the Captain Marvel toy line, no big deal right? Many figures come out in the line that won't make it into the movie… Except the packaging states "you can re-enact his scenes from the movie."
From Comicbook.com:
Captain Marvel toys have been a fantastic resource for more information about the anticipated film, and now the description of the Genis-Vell figure indicates he isn't just a toy in the Marvel Legends series, but actually has scenes in the movie.

An eagle-eyed fan (@collectandchill) noticed that the Genis-Vell figure of Marvel and Hasbro's Captain Marvel line features a description that reveals the character has actual scenes in the film. Before we this we just though the figure was included to fill out the line, which also includes Kree soldiers and Grey Gargoyle…who, you know, is not in the movie.

As the description on ShopDisney states though, that might not be the case. The description directly refers to his Genis-Vell's scenes in the film, and you can check out the description below.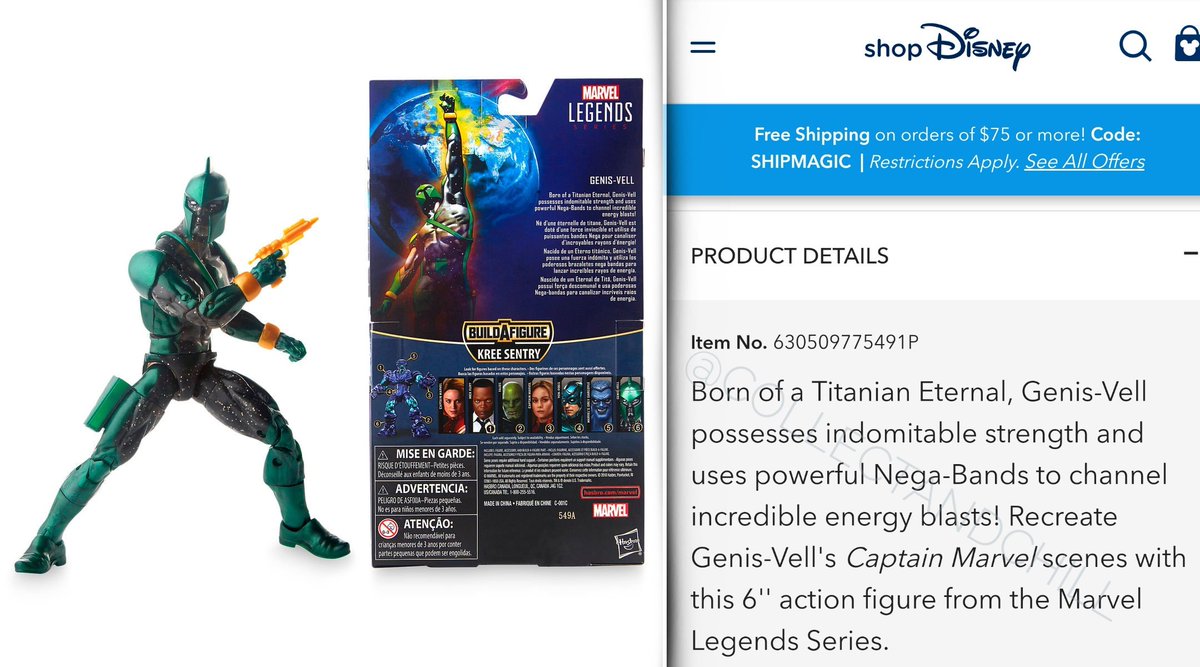 Originally posted by @collectandchill on Twitter.
Prices on Silver Surfer Annual #6 are all over the place, but there are cheap copies on eBay and Amazon. The issue was originally polybagged and there are copies still bagged out there.
Thanks to Nick at Key Collector for the additional appearances.