Each week, hundreds of new comics hit the stands, each with potential. Some live up to that potential. We pick the ones we think have the best shot at heating up. Here are our picks of the week for delivery February 6, 2019:
The Reader Pick
Girl in the Bay #1 – Great sounding concept for a book. A woman is thrown into the Brooklyn Bay and left for dead. She returns 50 years later to confront her doppelgänger.
The One for the 80's Kids
GI Joe Sierra Muerte #1
– Michel Fife drops a new GI Joe book. His previous book, Copra, was amazing and hit some good prices. This is an awesome mashup of small press comics and licensed GI Joe comics.
For the Cover
Age Of X-Man Marvelous X-Men #1 Victor Hugo Cover
– A killer C cover. Just love the look of Storm on the cover.
The Marvel Must Haves
Avengers #14
– New characters, killer crossover of the Avengers and vampires.
Gunhawks One Shot Aaron Kuder Young Guns Cover
– These young guns covers have been doing well on the secondary market. This one sold out quick.
Immortal Hulk #13
– Great series that keeps getting better
True Believers Captain Marvel Ms Marvel #1
– First Ms. Marvel solo series reprint. Grab a couple and sell before the movie hits. Previously released versions sell really well.
New #1's
Vindication #1
– controversial new Image book.
Oberon #1
– Hot new Aftershock Comics release.
Lady Death Apocalyptic Abyss #1
– The last issue of Lady Death (hellraiders had an art deco cover that was awesome. It sold well too. Could see a repeat.
God Mode #1
– New Keenspot book that sold out quickly. Small print run on these books.
Ratio Variant of the Week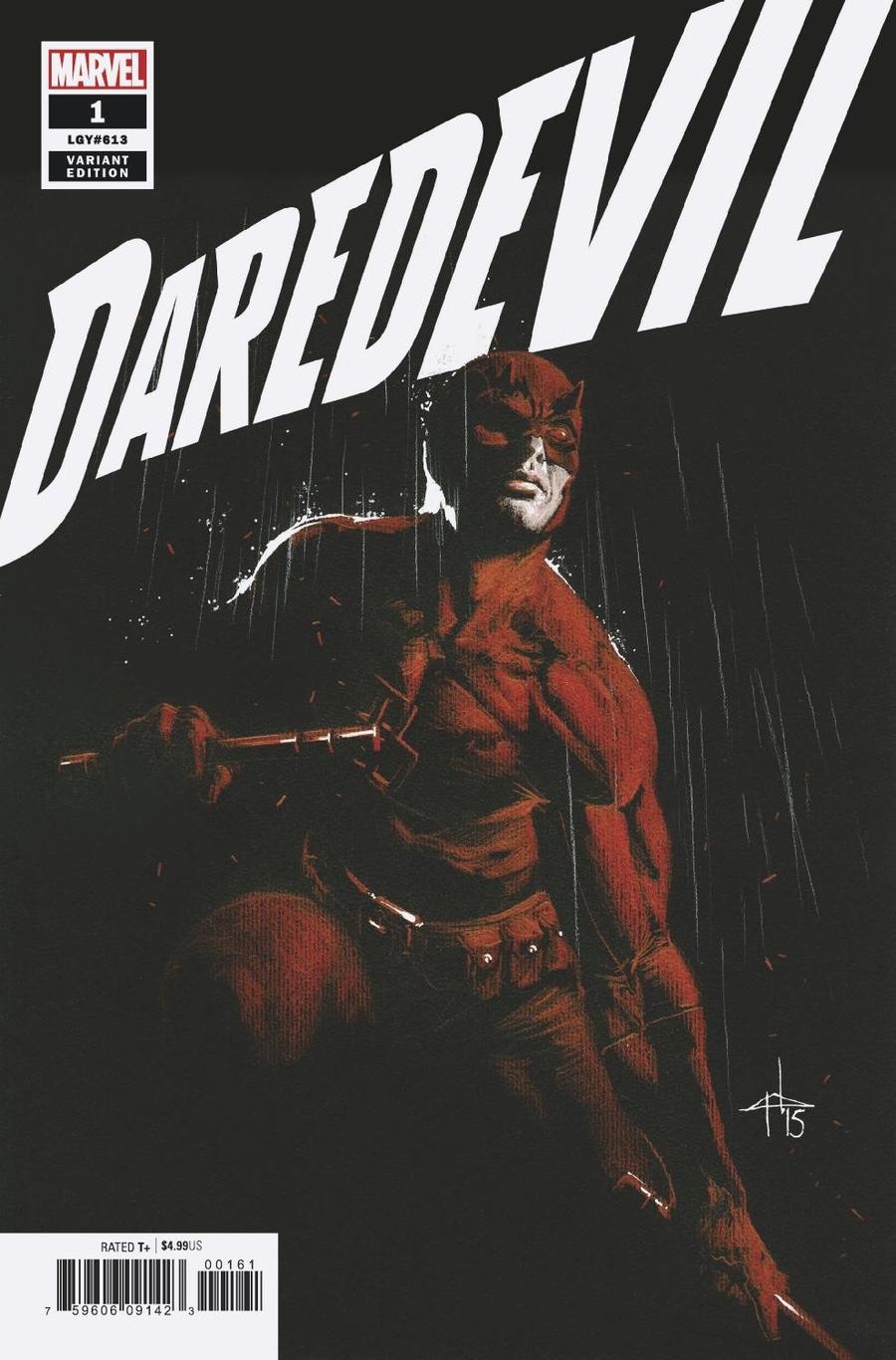 Daredevil #1 Dell Otto Variant
– I used to be a long time fan of Daredevil. Will he be returning under the mask or will it be someone else. Dell Otto's work is dark and it works well for the street level brawler DD is.
Small Press Pick of the Week
Magical Beatdown #1
– Small press book with a $6.99 price tag. All covers sold out at Midtown. This is your perfect storm of interest and small print runs.
The Pick of the Week
Harley Quinn #58 Chew Cover
– Great looking cover. Already selling for above cover. But do not count the Regular Cover out.
That is it for us, let us know what you are speccing on. And in case you missed it here is this week's New Comic Spec Review video