So maybe Marvel is listening to us small people in the hobby about irrelevant cover art for their titles. Seems the Battle Lines Theme is actually sticking to characters on the cover that actually play a part in such book.
So here are some of the upcoming solicitations of the Battle Lines Variants I think have some great looking covers.
Doctor Strange #14 (Nexon Marvel Battle Lines Variant)
Clea is back! Doctor Strange's ex-wife finds him at one of the most horrifying points of his life, with GALACTUS AT HIS BACK! Can the two find a way to save countless lives?
Great looking cover of Doctor Strange.
It definitely has the Battle Lines game feel to it.
These could be great as virgin or with lettering.
Black Widow #5 (K Lee Marvel Battle Lines Variant)
ENDGAME! No Restraints Play isn't playing anymore. As the field of play shifts underneath Black Widow's feet, the true enemy is revealed. Lines are crossed. There is no turning back.
I have a feeling most of these will have that coming at you poster feel but that's what it's all about right?
Black Widow is one of my favorite Marvel characters since Avengers debuted in the MCU. Can't wait until we get a Black Widow movie with Scarlet Johannson.
Amazing Spider-Man #21 (Sujin Jo Marvel Battle Lines Variant)
THE CLIMACTIC CONCLUSION OF 'HUNTED' IS HERE! Spidey faces an impossible situation that will push him as far as he's ever been pushed. Who lives and who dies when the hunters become the prey?
This is a pretty sweet cover of Black Cat.
I'm also interested to see what comes out of this Hunted story arc with Kraven that starts in Amazing Spider-Man #17 which has a pretty decent ratio variant but also has a Blank Variant. When Blanks are introduced outside a #1 issue (or other big issue like #100 or such), it's a possible sign the publisher is hinting at something big.
Asgardians of the Galaxy #9 (Maxx Lim Marvel Battle Lines Variant)
WAR OF THE REALMS TIE-IN! New York City is overrun with Malekith's invasion forces. Earth is inches from falling to the Dark Elf King. And with Thor missing in Jotunheim, All-Father Odin injured and All-Mother Freyja about to embark on a mission of her own, Valkyrie is one of the few gods left to face the onslaught. But her fate is intertwined with another. What of Annabelle Riggs, the mortal girl who shares the body of a god? THE RIDE OF THE VALKYRIE begins here!
This is one of my favorites of the Battle Lines variants. Just a sweet sweet cover by Maxx Lim of Hela.
Venom #14 (Maxx Lim Marvel Battle Lines Variant)
WAR OF THE REALMS TIE-IN! Chaos reigns as Malekith's campaign to take over the Nine Realms sweeps through Manhattan. With desperate battles raging all around them to quell Malekith's horde, Venom has teamed up with an unlikely group to try to stop Malekith… …or die trying.
My other favorite.
Just a sweet looking cover done again by Maxx Lim. I think we need more Maxx Lim doing covers. These are great.
Magnificent Ms Marvel #3 (Sujin Jo Marvel Battle Lines Variant)
A group of aliens are sure that Ms. Marvel is the chosen one they've been waiting for. But IS she? Something seems fishy with these aliens, and to get to the bottom of it, Kamala will embark on her first big space adventure! You'll never guess who she's bringing along as backup!
Ms Marvel is popular but I don't think we're even warming up yet with this character.
Once she makes it to MCU, her stuff is going to blow up, particularly her first appearances. Buy now while you can, it's a good gamble I think.
Shuri #8 (Heejin Jeon Marvel Battle Lines Variant)
SHURI TAKES UP THE BLACK PANTHER MANTLE ONCE AGAIN! Nnedi Okorafor returns alongside rising star artist Rachael Stott with a brand-new arc! But this is a Black Panther you've never seen before – one who will change Wakanda forever. Something has stolen pieces of the Djalia, the plane of Wakandan memory, and it's up to the Princess of Wakanda to save it. But for every piece of the Djalia lost, a piece of Shuri disappears as well. Will a new suit be enough to save herself and her nation?
I like Shuri. I wish she was getting more love. But I really like this cover.
Immortal Hulk #18 (Jongju Kim Marvel Battle Lines Variant)
Bruce Banner is trapped inside Shadow Base Site A – powerless and hunted by their top assassin. He can't run forever. He can't change form. He can't survive…without THE IMMORTAL HULK. But not the one you think.
One of the hottest titles out right now. And who doesn't love the Hulk Buster Armor. Great cover on a great title everyone should be picking up not only because of the heat but due to the great story telling.
Old Man Quill #5 (of 12) (Yoon Lee Marvel Battle Lines Variant)
GLADIATOR CLOSES IN! PETER QUILL and the GUARDIANS' good deeds across the Wastelands are starting to gain them a following… …which isn't as good as it sounds as GLADIATOR and his advance team from the UNIVERSAL CHURCH OF TRUTH close in! But it'll all be for nothing if Quill can't escape from the MADROX gang!
I really dig Yoon Lee's style.
They got a few more Battle Line covers coming down the pipeline which are pretty awesome.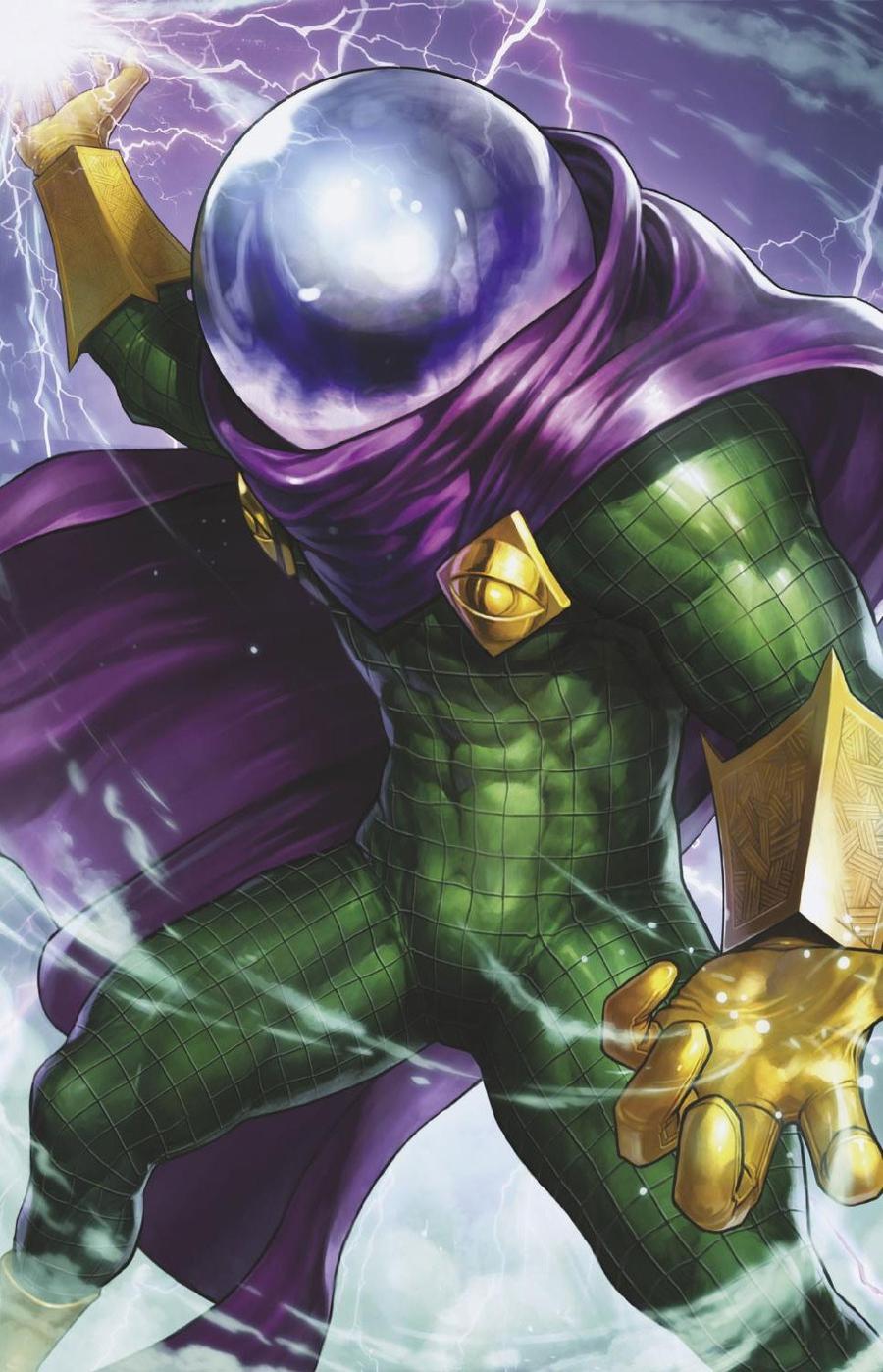 Miles Morales Spider-Man #6 Yoon Lee Marvel Battle Lines
Who is STARLING?! …And is she single? Er, we mean, is she going to help stop Tombstone, or is she about to make the .45-thousand-caliber war for Brooklyn even deadlier? The last thing he needs is another complication at school. Good thing high school is, like, a very chill, logical place – oh wait.
I love Mysterio when done right.
This is an awesome cover of him just in time for the new Spider-Man movie coming out that has him debuting in the MCU.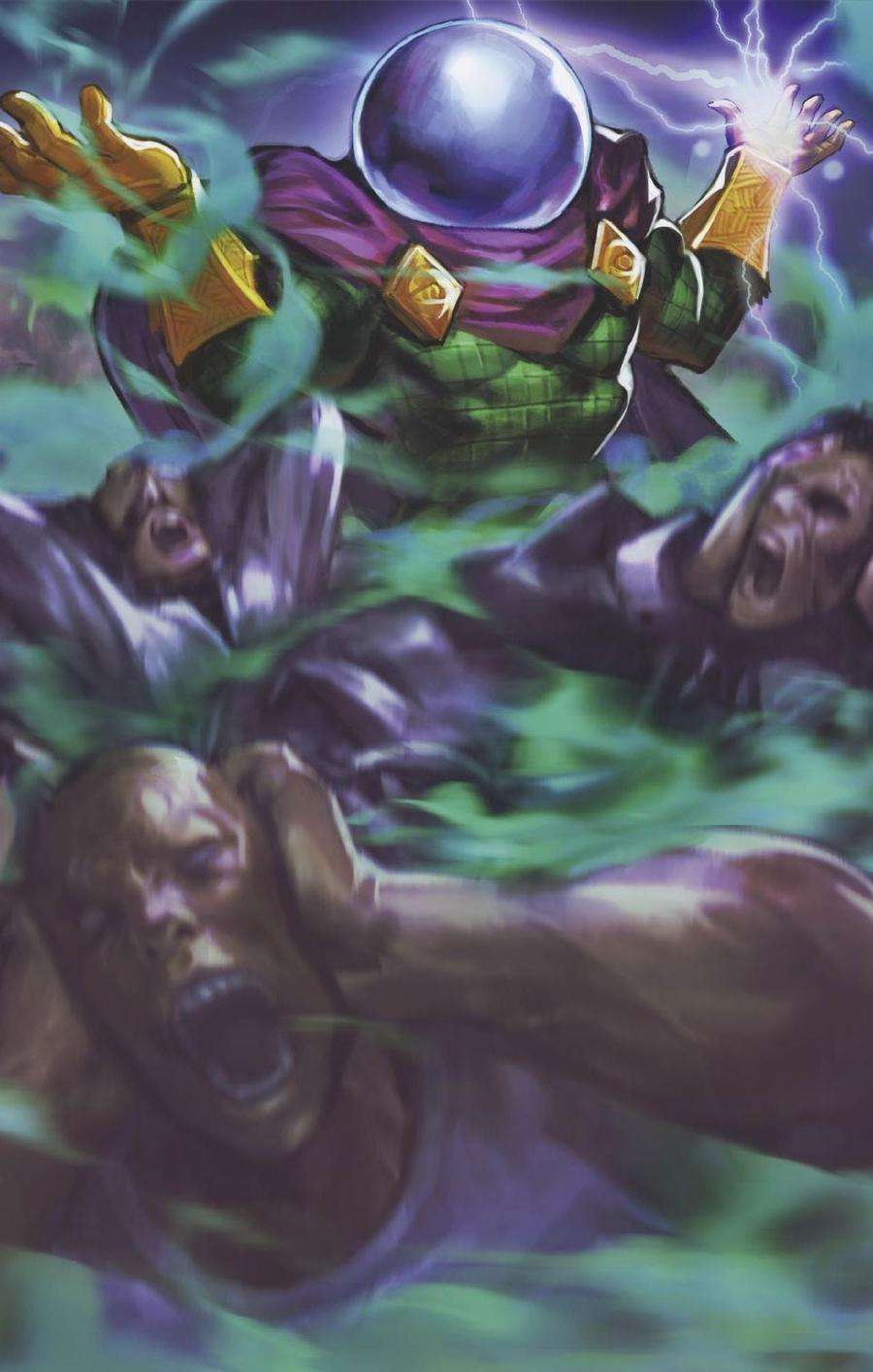 Friendly Neighborhood Spider-Man #6 Nexon Marvel Battle Line
The neighborhood, and the planet, is doomed. Spider-Man is powerless to stop the end of the world. Only Earth's Newest and Mightiest Hero, Spider-Bite, can save the day. Wait, WHAT?!
Another great looking Mysterio cover for Battle Lines.
I like the Yoon one better but this one really brings out the evil in Mysterio.
Again, really refreshing the characters on the cover at least relate to the title.
Champions #5 (Maxx Lim Marvel Battle Lines Variant)
WAR OF THE REALMS TIE-IN! The War of the Realms rages across Midgard, bringing together heroes from across the globe to fight for our world against mythic evil. In the midst of this chaos, the Champions need…Scott Summers? Cyclops reunites with the Champions, all grown up!
Another great Maxx Lim cover of Vision.
I'm a big Vision fan, I just wish they'd do more with him, particularly in the movies. He was such a bad ass in Ultron but kind of weak in Infinity War.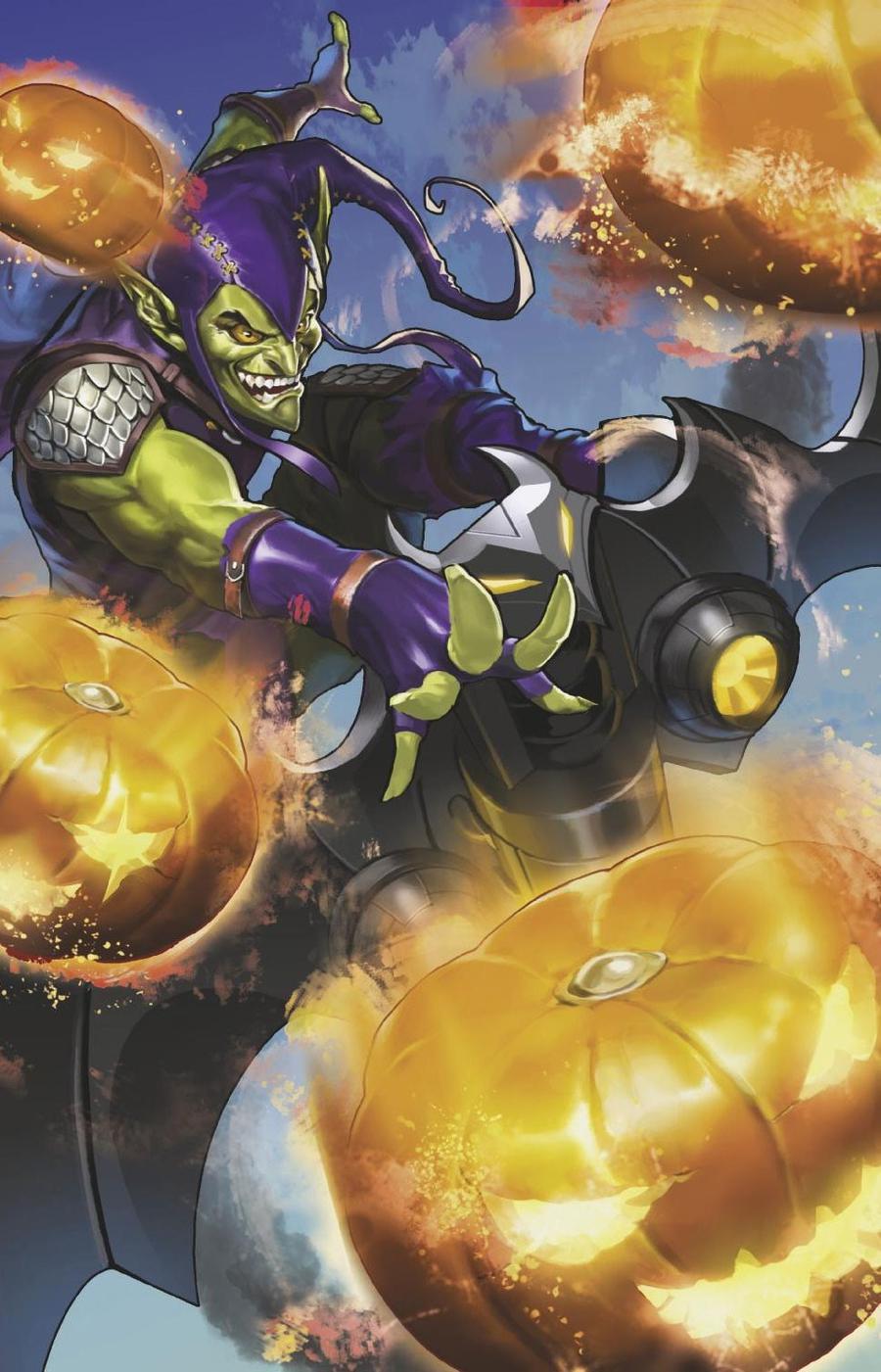 Spider-Gwen Ghost Spider #8 (Nexon Marvel Battle Lines Variant)
Making a dent in the criminal underworld has painted a target on Spider-Woman's back – and with her secret identity revealed, Gwen Stacy will find the people she cares about most in the crosshairs! But even if she can save her loved ones from the criminals of Earth-65, Gwen will still be a target herself!
I love a good Goblin cover. This one has my attention.