Miss out on some comics? Did they sell out too quickly online or you couldn't find them at your local shops? Well, here's your back in stock alert.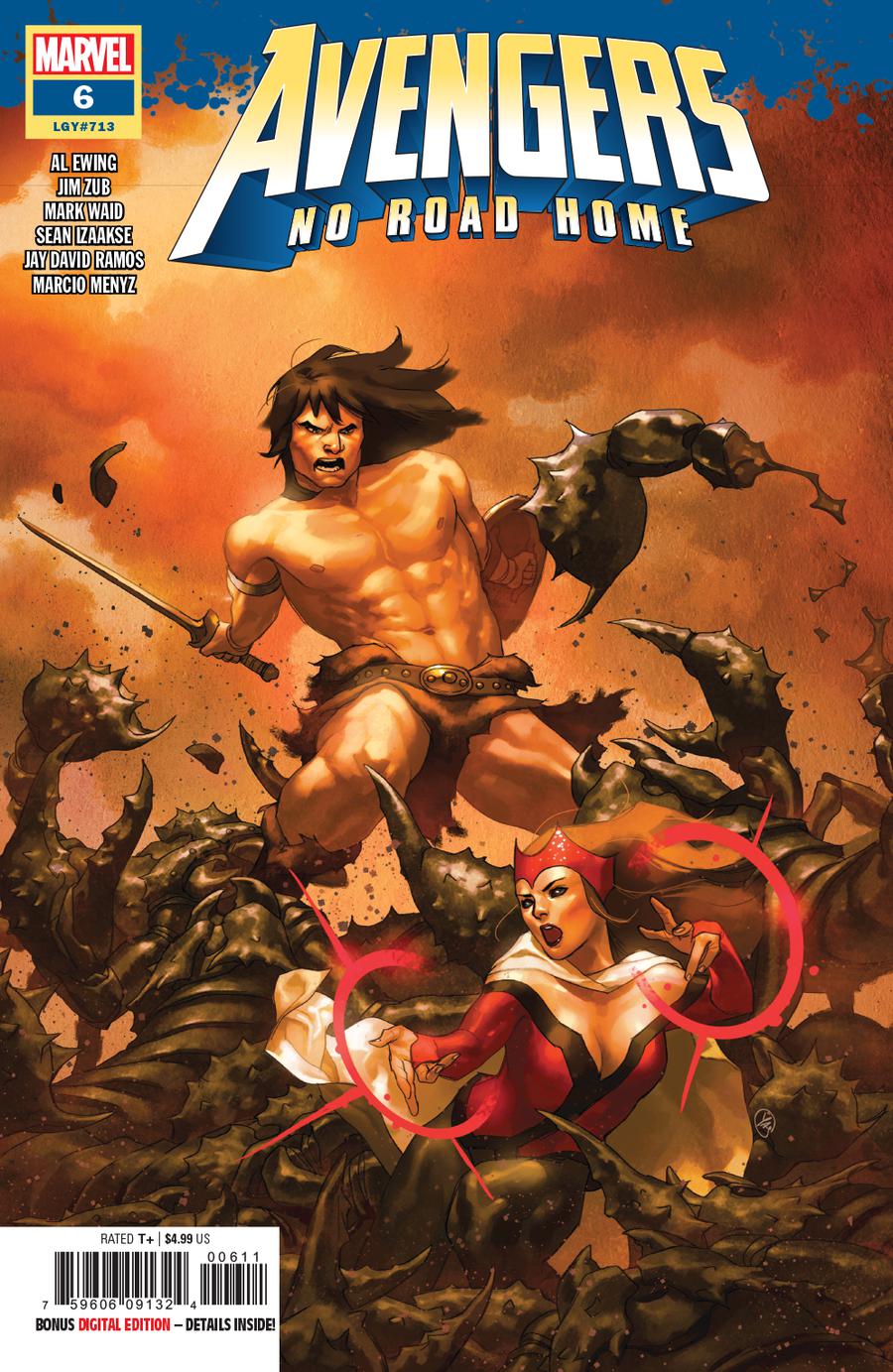 Avengers No Road Home #6 was a book that sold out pretty quickly at most online retailers, particularly Midtown.
Now it's back in stock again but limited to 1 per customer at Midtown. Sadly they've removed their 15% discount they usually have for most of their new books but these have reached and flirted with the $10 range (most with free shipping that have sold for $10).
So if you missed out, now's your chance to buy at least at cover price instead of the secondary market price.
You can also find the 2nd printing available for pre-order from TFAW.
Also back in stock is Immortal Hulk #15 Cover A. Limited to 1 per customer and no discount. Unfortunately they don't have the 25th Anniversary Ross variant available as it's still sold out.
Immortal Hulk #15 (2nd Printing) is available from TFAW for pre-order.
Another one that was hard to find due to it's likely small print run is Blessed Machine #1. No limits with %15 discount. Not many sales on secondary market but one did sell for $7.99.