It's that time again, where I tell you what's really grinding my gears for the week of April 10th, 2019.
Some weeks it's mostly likes, other weeks it's dislikes.
So what's grinding my gears this week?
Arkham Knight Rises
This could be the hit book this week and a nice long term hold. That book would be Detective Comics #1001
. Already selling out at online retailers. Lots of listings on eBay with active and sold.
The David Finch variant is a great cover but this time go for the regular cover. Sure he made a brief appearance in the monster #1000 issue but this book will be the winner.
Don't forget, Arkham Knight did make a true first comics appearance in Batman: Arkham Knight #1
 series but this version in Detective Comics is supposedly a new version.
So it'll be interesting to see how this pans out and how the market reacts. Maybe grab'em if you find'em for cheap while searching the back bins. There is also a really rare Gold Gamestop
issue as well, a recent sold for $200.
This is something I like. I want to see both the TEC 1001 and the Arkham Knight #1 heat up. This is what makes the hobby fun and interesting.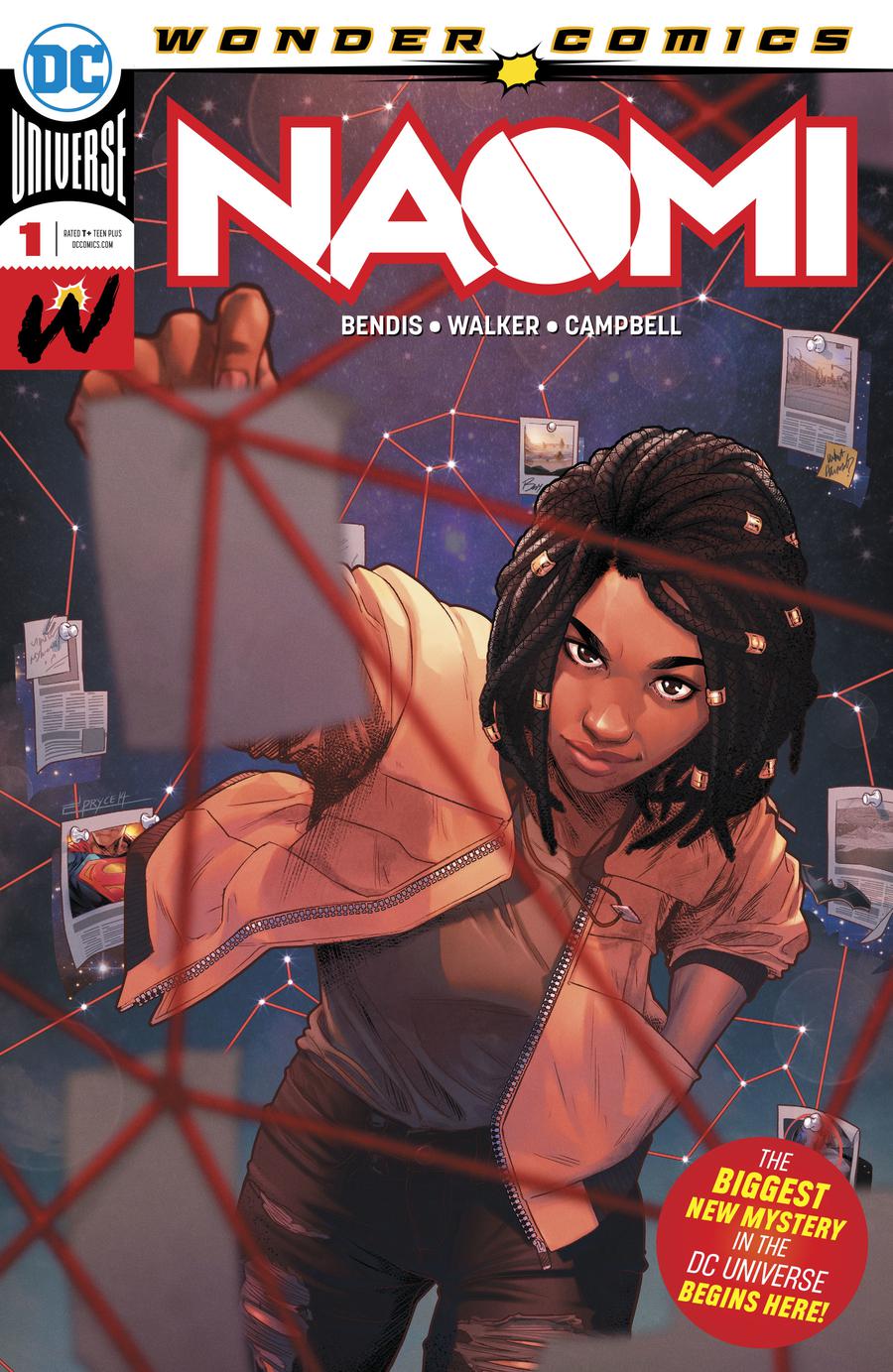 Naomi Still Heating Up
I actually missed the initial bandwagon for Naomi
#1 but I started buying up copies when they were around $10. It's certainly a gamble to start buying at secondary prices but I think it was a good gamble.
Now it seems Naomi #1 is now reaching the $40 to $50 range (with solds in the same range) with some listings for far more.
This one is certainly a hard one to determine when to sell as I don't think we've seen the peak value as of yet. Perhaps I should sell one now to cover the cost of the 5 I obtained.
Eternals
I'm behind in my readings but this isn't going to help since I've been reading more older Silver and Bronze age books than my recent pickups.
Since Eternals
is being made into a movie, I started reading the original series which I'm really digging. Love the old school bronze age Kirby art and stories. You see, my wife and kids love the Marvel movies and they always turn to me with questions, so I'm the one who has to read all these Marvel titles so I can fill them in.
These books will only go up in value so grab'em when you find them. With the news that Angelina Jolie could be playing Sersi (first appearance in the Eternals series was in issue #3
), actual first appearance was in Strange Tales #109
 as Circe. Good luck finding a Strange Tales though, only 3 listed and one is international. That's a tough book to find, could turn out to be a serious key issue.
I can only see these becoming sought after by more collectors and the non-collectors who are experiencing the FOMO bug.
Auburn, Why?
My only dislike this week isn't even comic book related.
Why Auburn? You had that game wrapped up in the final seconds after being down 10. Why did you foul? Yeah, I know, the previous play the Virginia player double dribbled but you were still ahead. It's really sad you lost the game on free throws.
So yeah, I'm a UNC fan but since they lost to Auburn,  I was rooting for them as the underdog but they blew their chance. I was really hoping to see two underdogs in the NCAA finals.