We survived 5 Wednesdays in May and it's now June, inching closer and closer to the big con season when books I think really start getting interesting.
This week looks pretty good at a quick glance but not a lot of new indie or small publishers hitting store shelves, so let's spec and drek.
DC/Vertigo Pick
I mentioned this one in my Likes and Dislikes but one pick goes to the Michael Golden variant B of Batman #72.
Great cover if you ask me. Really brings out the Detective in Batman.
It's a cover for the personal collection as I don't expect this to heat up.
I'll go ahead and mention the Shirahama SHAZAM! #6 variant as well, great cover. I know, couldn't resist mentioning these again.
The next pick isn't because I'm a huge horror fan but growing up, this movie was one of my favorite all time horror movies.
Dceased #2 (Horror Variant) that pays homage to Nightmare on Elm Street is my DC pick along with the Batman.
Marvel Pick
I don't normally pick the themed variants but the Deadpool #13 (Granov Marvels 25th Tribute Variant) is just a great looking cover. Plus there's just really nothing else hitting the store shelves that's grabbed my attention.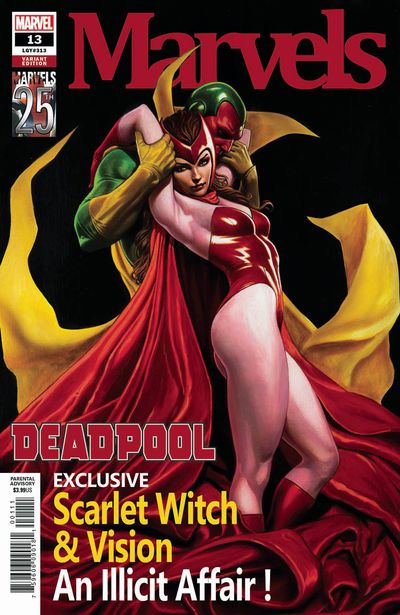 Indie and Small Publisher Picks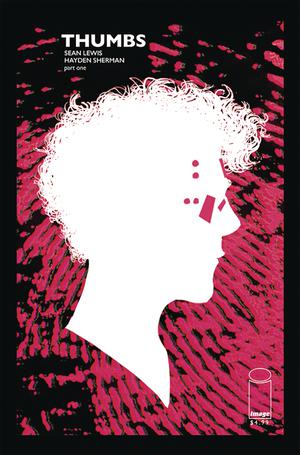 Lumping these two together since it's a smaller week but certainly some ongoing reader titles hitting the shelves.
Thumbs #1 (of 5) is my first pick. I'm a techie for my day job so this is a must to check out. Kind of gives off the Hacktivist vibe for it's solicitation so I'm in and hoping it's a good read. I just need to find a few spare 20 minutes to sit down and read the digital copy I obtained to review.
I can say it's close to 60 pages so that's a huge plus while it still carries a $3.99 price tag.
Never thought I'd mention this title in my picks again but Walking Dead #191
heated up due to the possible looming death of Rick. So do we have a death in Issue #192 that comes with a Blank Variant as well? It's gotta be special for them to go ahead and create some comic con sketch variants right? Gonna have to buy it to find out..   or possibly check out all the spoilers that have leaked online already. I'm sure Anthony will be posting more tonight.
I'm pretty sure issue #193 depicts Rick's silhouette on the cover, maybe as a zombie but I sort of think it's some type of dream sequence but probably has nothing to do with the story.
I also feel that death or no death, Rick tried to explain that they are not the Walking Dead in his very Ricktastic speech but things will change looming a possible death. Sorry, I've seen the spoilers and it's hard to write around it without spoiling it. The story I think will reboot back to chaos. So close to peace in a new civilized world but now they'll go back to their barbaric ways to slowly climb back into being civilized once again..

Buy issue #192 and flip, flip, flip. The heat won't last long. This title is still dropping in readers each month. We'll see a bump this month because Kirkman had to go the drastic route to make his book more relevant again, but for how long?
---
Now on with the dreaded "avoid" pick, every writer and artist worst nightmare when it comes to selling their hard work.
It's got a great Artgerm cover but I just can't see this one lasting long.
Black Cat gets her first ever ongoing series. Only time will tell if this one sticks around long which I'd imagine could make a good mini-series if done right but ongoing? Pick the cover you like and limit it to that. The only thing this has going for it is it's her first stand along title so it might heat up one day..  maybe.