If you haven't seen or heard, Shazam turns evil in the upcoming Batman Superman series hitting store shelves this August.
Screenrant is where I first read the latest news spinning out of Batman Who Laughs #7 leading into Batman Superman #1.
Check out the image provided that concludes the story in BWL #7: (Edit: This image apparently is a preview in Batman Superman #1, not BWL #7 – Snyder claims "But there is a hook at the very end that leads you into Batman/Superman.", when asked about BWL #7).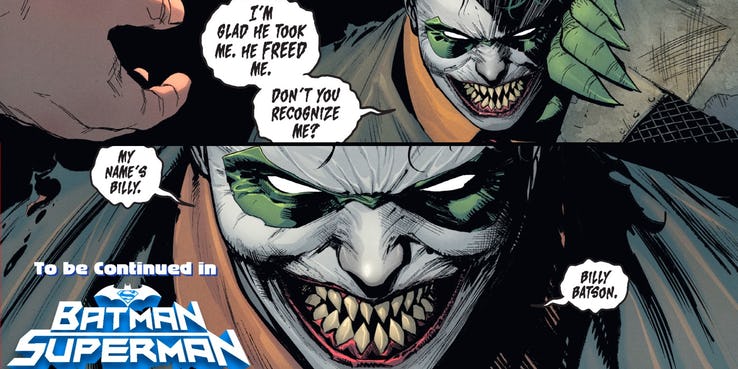 That's right, an evil looking Billy Batson. Billy Batson is Shazam's younger alter ego before he says his magic word that turns him into Shazam!
Now look at the solicitation cover for Batman Superman #2: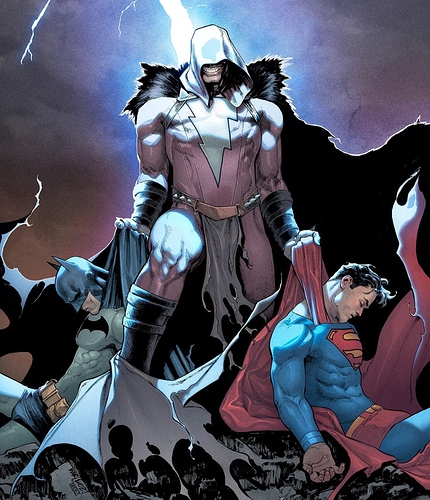 So if you hadn't planned on picking up a copy of BWL #7, might not be a bad idea to put this on your pick up list. Could be a key book to this new evil Shazam!
I really like this idea of turning Shazam evil. I almost like it more than Batman Who Laughs himself.
Discuss here or over on the forums where a topic was started.