One year ago, we spec'd on new books hitting the shelves. Now it's time to see how those specs and picks are doing now.
Let's find out what we were spec'ing on in June 2018. We already covered the first week of June, we'll hit up the rest of June in this edition.
DC Books
Batgirl #24
gave us another great Middleton Variant after the now famous BG23 from the month prior.
Honestly I must say, I liked this cover better than BG23
.
What's this book doing a year later? Most recent sales put this as a solid $10 book on average.
However it's odd for this books value raw is going for $10 but a CGC 9.8 sold for $22.50 + $14.50 shipping which is a great price for a graded slab. Sucks to the seller who likely spent way more to get it slabbed.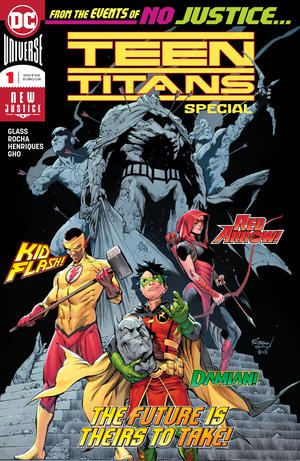 Teen Titans Special #1
 brought us the very first Crush appearance. Talk about a dud, you can still find this at Midtown but for $8.00.
Save that $8.00, a recent auction that included this book and Teen Titans #20
went for a whopping 99 cents.
I do recall me, claiming a year ago that when a publisher pushes too hard it backfires onto them. Looks like that's the case with Crush, a character that no one cares about a year later. I'm wrong most of the time but when I'm right..   I'm right, RIGHT?  Sorry, got a little excited there. I'm almost never right.
Marvel Books
June was the month of Venom. Seriously, these were the only books I think worth mentioning from last year.
Venom #2
sold out at retailers pretty quickly likely due to anticipation of what's to come. The hot new series last year being written by Donny Cates after his hot run on Thanos was all the rage. But as this issue is a $10 book on a good day, it's Venom #3
that was the real winner.
Venom #3 introduced the world to the new Knull
character that is still making waves a year later as he was just reintroduced in the latest Silver Surfer Black
. Donny Cates really seems to be connecting his world of symbiotes with every story line he seems to take over. This was also the book that turned the back bin common issue Thor: God of Thunder #6
into an overnight back bin delight.
Shameless plug time, this was one of the few books I got Donny Cates to sign during the Silver Surfer signing event. So for those interested in my very own signed copy by Donny Cates
I have listed, I'll throw in free shipping if you are a CHU reader and mention CHU.
Indies and Small Publishers
Zinnober #1
quickly heated up but it didn't last long. The regular cover didn't see as much heat as the variant B cover which had a pretty awesome dragon on the cover.
On a good day these still sell for a ten dollar bill but on a bad day, one sold for 99 cents (which was the most recent sold listing).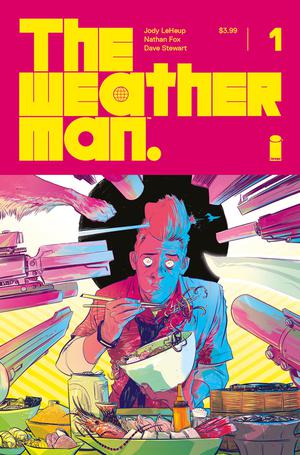 Weatherman #1
is a great read. The artwork is great which really compliments the type of story this book carries.
Unfortunately this one hasn't taken off yet. If this ever gets any type of option or media deal, this one could be a nice flip for those who bought a few copies to hold for the long term gamble.
Lost City Explorers #1
was a quick sell out last year.
What's this doing a year later? Prices are all over the place but a recent sold went for $15.99 + $4.00 shipping. Most solds are still cover price to a buck or two.
Small print run from indie comic, a media deal could change this one. Honestly I couldn't even be truthful if it's a good read, I picked up a copy and it's in the larger stack of "gonna read one day" books.
Avoid Pick
X-Men Wedding Special #1 was a over hyped craptastic Marvel book that I warned everyone to avoid and boy was I right again.
You can still find this online and maybe at local retailers (check the $1.00 bins if you can't find them in the back issues). The most recent sold listing was a JSC signed copy with COA for a whopping $5.50 with a total of 2 bids.
JSC has his fanboys but this was a loser from the get go, but that's just my opinion. Maybe it's not the cover art for this one though, the story was complete garbage.