Final Order Cut-Off is the last day that shops can guarantee their orders for comics. After Final Order Cut-Off, or FOC, these books will only be available to retailers on Advance Reorder. And that is not guaranteed. So here are the highlights for Monday, 8/5/19's FOC list.
Big event book week.
MARVEL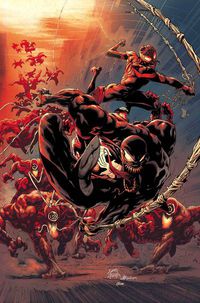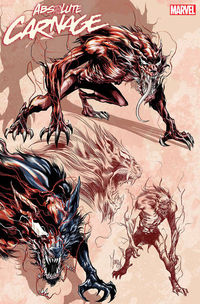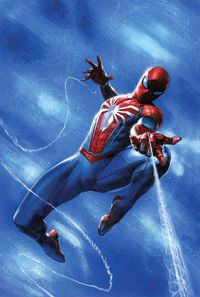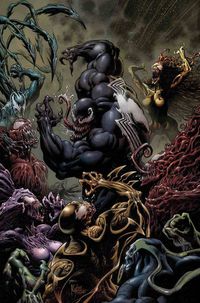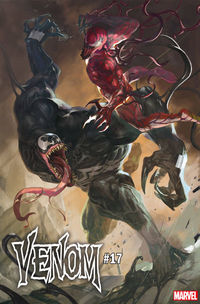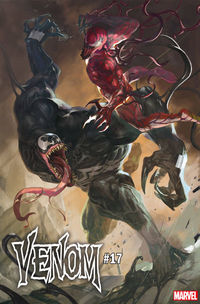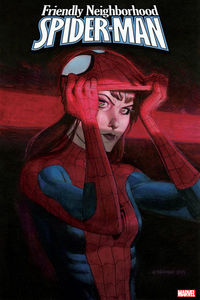 ABSOLUTE CARNAGE #2 – Loving the Checchetto Young Guns variant, featuring a Venomized Werewolf by Night. Bad ass.
SPIDER-MAN VELOCITY #1 DELL OTTO VARIANT – Dell Otto covers this new video game related series.
SPIDER-MAN VELOCITY #1 WAITE RETRO GAME VAR – Sweet Sonic type 8-Bit cover.
SPIDER-MAN VELOCITY #1 GRANOV VARIANT – Awesome looking Granov variant featuring the Velocity suit.
VENOM #17 – Kyle Hotz doing the regular cover. Story has a bunch of Symbiotes loose in the city of New York. The Bring on the Bad Guys variant has an awesome Venom vs. Carnage fight.
FRIENDLY NEIGHBORHOOD SPIDER-MAN #11 – Mary Jane in the Spider suit is awesome. Grabbing for the cover alone.
MARVEL MONSTERS #1 – Marvel's giant monsters return to Marvel. Be on the look out for Totally Awesome Hulk #3
cheap if this book catches on.
DC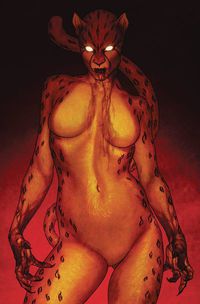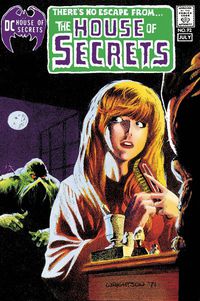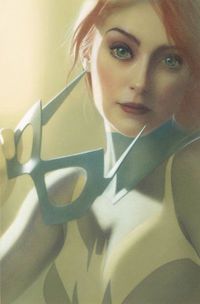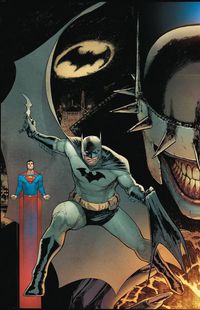 WONDER WOMAN #77 VAR ED JENNY FRISON YOTV DARK GIFTS – Just throwing this cover out there. Killer B following the card stock covers, back down to cover price.
HOUSE OF SECRETS #92 FACSIMILE EDITION – The first appearance of Swamp Thing gets the facsimile treatment. Got to grab one of these.
BATGIRL #38 CARD STOCK VAR ED – Great looking cover from Middleton.
BATMAN SUPERMAN #1 – Following the Batman Who Laughs story. Going to see more characters "who laugh."
INDY/IMAGE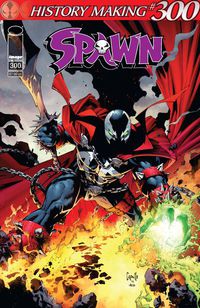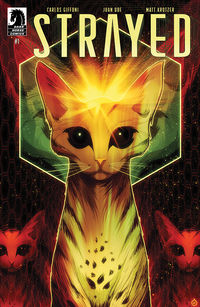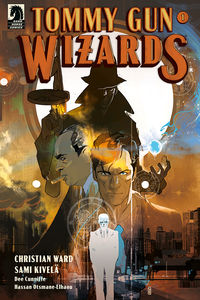 SPAWN #300 – Spawn's big anniversary issue, next issue pushes the book into history for the longest indy run. Lot's of big things coming up on the series. Big names doing art on the interior.
TMNT ONGOING #97 – Turtles have been hot and will probably remain so until issue #100.
STRAYED #1 – New series from Dark Horse Comics. In the far future- a military-industrial complex reigns over all humanity and actively destroys distant alien worlds. The galaxy's only hope can be found through an unlikely pair: an astral-projecting cat named Lou and his loving owner Kiara. Trading nine lives for the well-being of billions- their revolt is a battle for love- friendship- compassion- and the soul of humanity.
TOMMY GUN WIZARDS #1 – Another cool Dark Horse book. Eliot Ness and his team of Untouchables work overtime taking on dangerous criminals that hide in the seedy underbelly of 1930s Chicago. Except in this world- Al Capone isn't dealing in alcohol- but in magic. With Lick- a drug that grants magical powers to anyone who ingests it- mobsters become wizards- ordinary men become monsters- and darker secrets than Ness can imagine lie at the heart of it all. A new genre-bending comic series from Christian Ward- artist of the acclaimed sci-fi epic Invisible Kingdom.