It's that time again, where I tell you what's really grinding my gears for the week of September 11th, 2019.
Some weeks it's mostly likes, other weeks it's dislikes.
So what's grinding my gears this week?
Once & Future
Once & Future #1 (of 6) (Final Printing) is available for pre-order and BOOM! is claiming they will fulfill all orders.
So, if you missed out on the hard to find 2nd through 5th printings
of this first issue, here's your chance at the 6th and final printing. How nice of BOOM! to make sure everyone gets the 6th printing after what seemed like an impossible ask of obtaining the others.
Now the demand has kicked in for Once & Future #2 (2nd Printing), which Diamond has claimed could be allocated. So get your pre-orders in if you can for this one or bribe your local shop to make sure you get your copy if they get allocated.
---
Ghost Rider Is Back
Ghost Rider is back. And I'm not talking about the car driving version, I'm talking Johnny Blaze and Danny Ketch, on bikes, the way Ghost Rider is suppose to ride.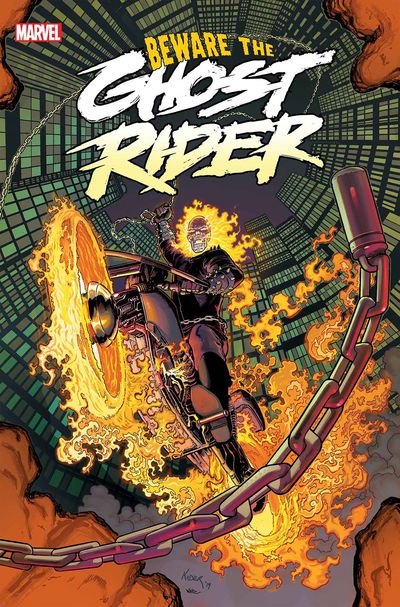 There's also a pretty slick all black blank variant I'm looking forward to.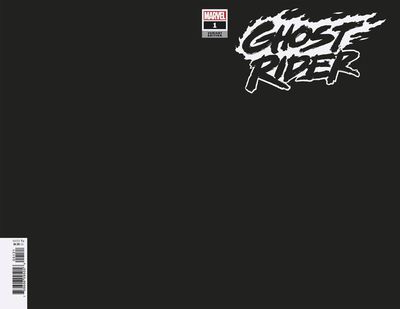 If you want the NYCC Previews Variant which is limited to 3000, you can order that one as well. I'm seriously hoping they have some more Ghost Rider variants at NYCC available.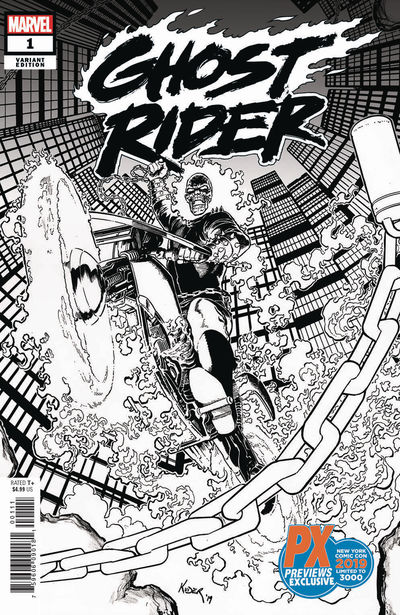 FOC is Monday, which is tomorrow. I don't expect these to heat up and should be fairly easy to get but I'm hoping for some great story telling with possibly some surprises in this new series. The one to get and flip is the Ghost Rider #1 (Hidden Gem Variant), if you can get for cheap. TFAW has it for $79.99 but these hidden gems can easily fetch $100+.
We need more Ghost Rider in our comic book lives.
Hidden Gems in Own Collection
While we're on the subject of Ghost Rider, so a week or so back, Ghost Rider #28 made the list as one of the hottest comics currently based likely on movement, not so much value.
I don't have many comics from my earlier days but I did have a handful, tucked away in a long box. But this cover caught my attention as one of the few books I held onto from long ago and low and behold, I located it in my collection.
This is a stock photo of a direct edition. My copy was newstand with a barcode. If I recall correctly, my copy was probably yanked from the local Eckerds spinner rack while still being in minty fresh condition with no spine issues.
It's just a shame I still don't have the poster that came polybagged with this issue. I actually remember hanging it up on my wall back in the day.
---
That's all I got this week. What's grinding your gears this week? Tell us here or in the forums, where anything goes.