We shouldn't just collect or flip books, we should also read them. A good story can make your purchase well worth the money spent if you ask me. After all, we buy books to read for entertainment right? Even if you can't flip them, reading is just as rewarding.
We tend to focus on mostly the floppy copies each week and kind of ignore the trades and hardcovers that come out week after week.
These can be one off books, collected editions or special editions. I go into these picks of mostly just the solicitations provided from the publishers. These are the ones that caught my attention for this upcoming week.
---
This first pick has got me excited. I really love stories based on true real life stories. The best part about this book is I got a review copy in the mail so once work settles down a bit, it's on my list of to read. At around 350 pages and magazine size, the story alone seems great but the quick skim of the interior artwork looks great as well.
Once Upon a Time in France Omnibus GN
Winner of the Angoulême International Comics Festival Best Series Award.
Based on a true story, Once Upon a Time in France follows the life of Joseph Joanovici, a Romanian Jew who immigrated to France in the 1920s and became one of the richest men in Europe as a scrap-metal magnate.
During the German occupation of France, he thought his influence could keep his family safe, but he soon finds that the only way to stay one step ahead of the Nazis is to keep his friends close and his enemies closer.
Though he plays both sides of the fence as a Nazi collaborator and French resistant, a tangled web of interests forms around him that proves it will take a lot more than money to pay for the survival of his family.
---
So I'm not a huge gamer but I was surprised after I picked up Battle Chasers: Nightwar for the PS4 about two years ago (I'm not a gamer but I do love the JRPG type games), that this game was based on a comic book series. This games is almost just like the old Dragon Force on the Sega Saturn
(which sells for a crap ton of money nowadays for mint copies, sure wish I still had mine around), which I lost a lot of sleep over and many college classes were missed.
I wasn't into comics when these came out so I'm looking forward to this TPB.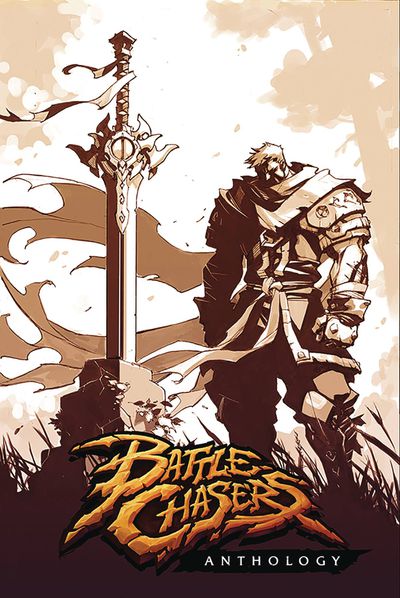 Collecting every issue ever published of one of the most beloved comic book series of all time, this oversized graphic novel is bursting at the seams with adventure!
Follow young Gully as she searches for her missing father with the help of Garrison, a legendary swordsman; Knolan, the crafty wizard; Calibretto, an outlawed Wargolem; and the notorious mercenary Red Monika!
Assaulted at every turn by a cast of memorable villains, BATTLE CHASERS is packed with over-the-top action from cover to cover!
Don't miss this definitive collection, which includes never-before-seen sketches and new artwork, including a fold-out poster!
---
My last pick this week goes to the first Valiant character I fell in love with way back in 1993, Bloodshot
. This led me to become an X-O Manowar
fan as well.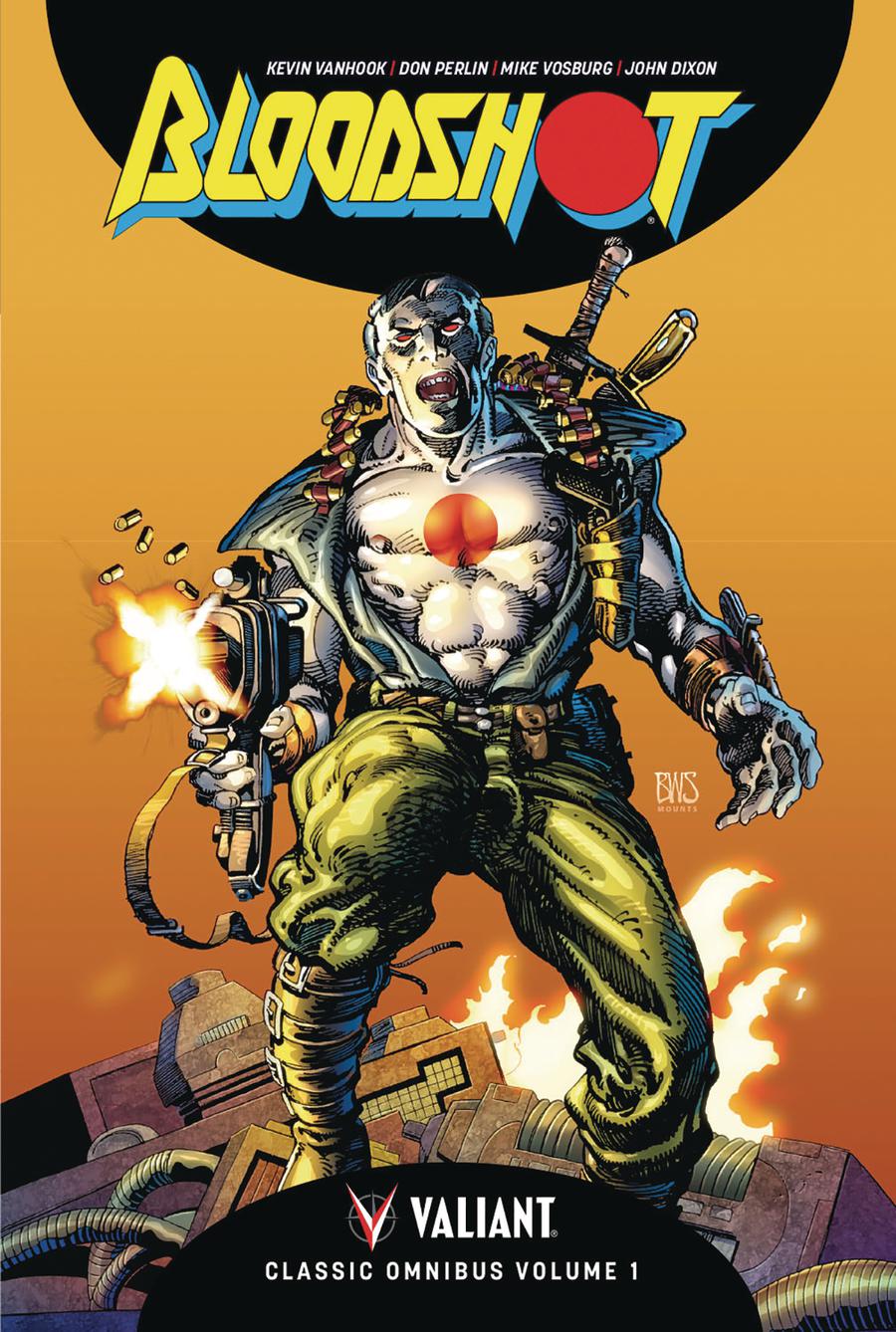 Bloodshot Classic Omnibus HC
Before the "Bloodshot" movie hits in February 2020, follow the complete collected adventures of the original man from Rising Spirit-from his origin and very first appearances to his debut in his own smash hit series-in this first deluxe, oversized volume!
Brought back from the grave by Project Rising Spirit, Bloodshot is powered by nanoscopic machines that can repair all injuries and maximize his physical potential.
But the nanites can't replace his lost memories-or help him shake the feeling that he was once anything but a hero.
Collecting BLOODSHOT (1993) #0-24, along with RAI (1992) #0, ETERNAL WARRIOR (1992) #5 and #14-16, SECRET WEAPONS (1993) #3, 9-10 and #13, and H.A.R.D. CORPS (1992) #5.