AWA (Artists,Writers, and Artisans) will be launching their line of comics, as well as a different way of doing things, at New York Comic Con 2019. They will be hosting signings where you can get a free copy of Upshot Now #0.
Upshot is launching at New York Comic Con with Upshot Now #0.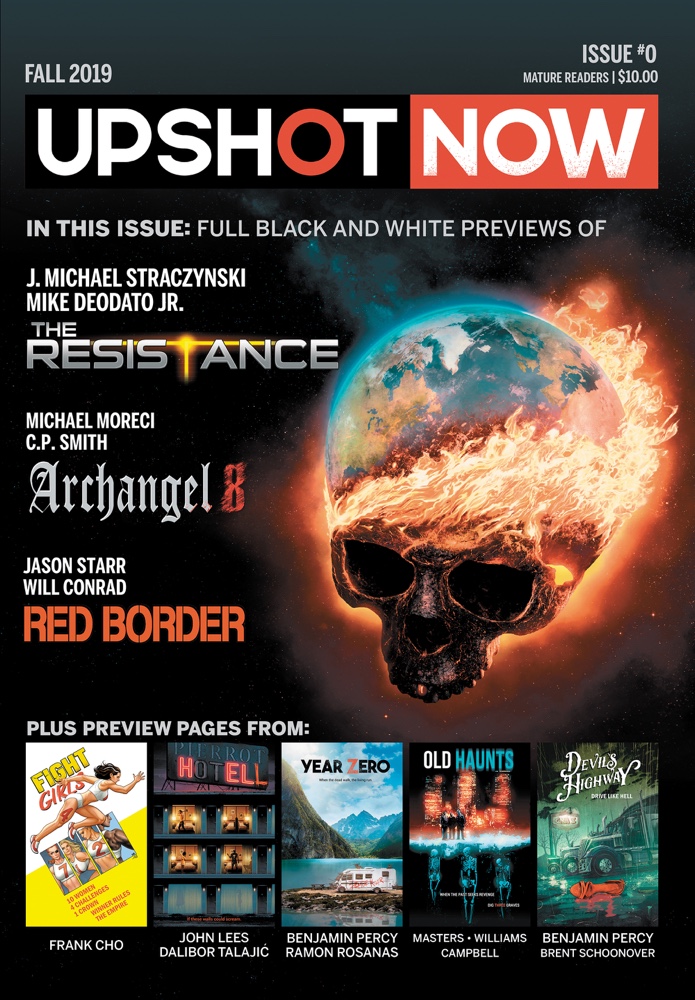 Inside Upshot Now #0 you'll see new stories from a wide range of writers and artists – some of whom you may already know, others whose names you may be seeing for the first time. In this volume you'll see J. Michael Straczynski & Mike Deodato Jr.'s The Resistance launch a new shared universe in grand scale; Michael Moreci & C.P. Smith's supernatural espionage thriller Archangel 8; and Jason Starr & Will Conrad's gritty tale of border paranoia taken to the limit Red Border. You'll also be treated to sneak previews of Frank Cho's high-stakes sci-fi adventure Fight Girls; John Lees & Dalibor Talajic's chilling horror anthology Hotell; Ben Percy & Ramon Rosanas's globe-spanning zombie epic Year Zero; Ollie Masters & Rob Williams & Laurence Campbell's paranormal crime story Old Haunts; and Ben Percy & Brent Schoonover's harrowing vengeance saga Devil's Highway.
Throughout NYCC weekend, Upshot will also be hosting signings with many of our creators, where you can get a free copy of Upshot Now #0 signed by John Lees, Dalibor Talajic, Michael Moreci, Jason Starr, Will Conrad, Frank Cho, Benjamin Percy and Brent Schoonover. See the full signing schedule for details.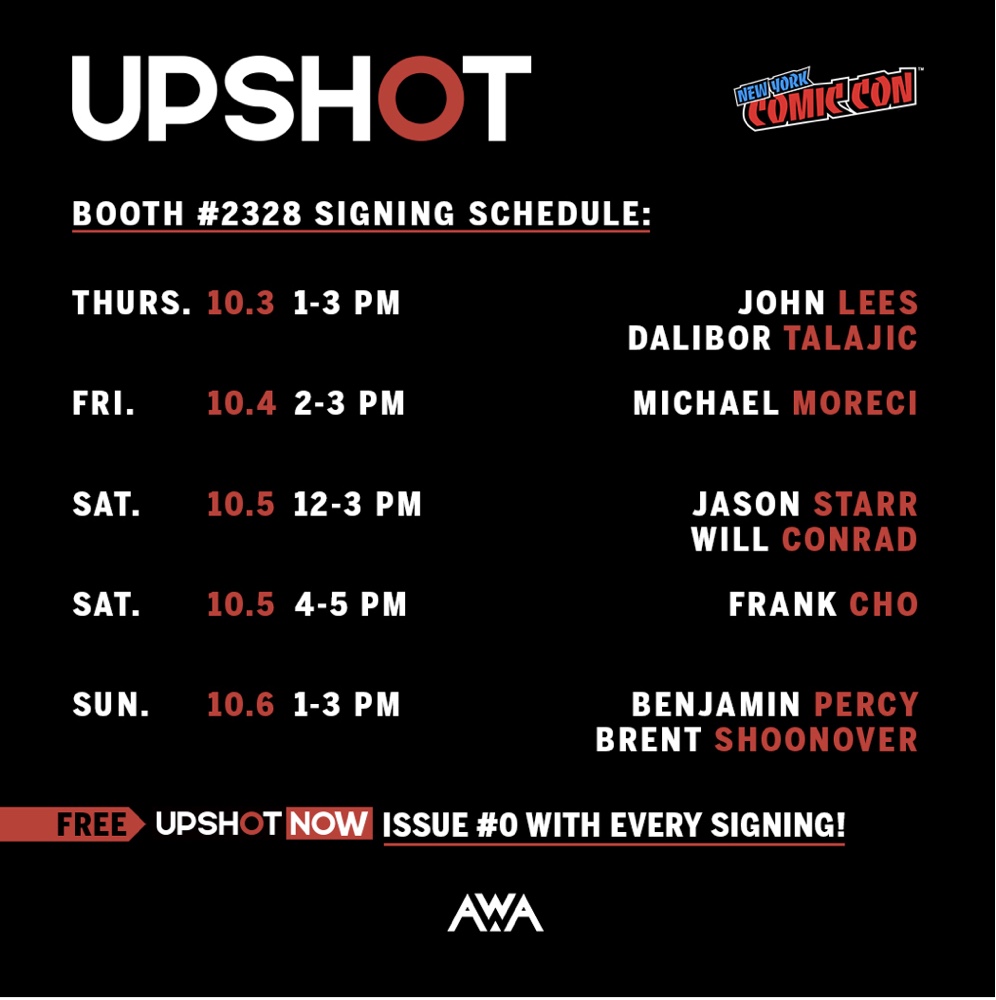 Artists Writers & Artisans (AWA) is a comic book and digital media publisher, owned and operated by creators, founded by Marvel alumni Bill Jemas and Axel Alonso, along with Jon Miller, the former CEO of News Corp. Fully funded by James Murdock and Lightspeed Venture Partners, AWA has some of the biggest names in comics and film, such as J. Michael Straczynski, Reggie Hudlin, Garth Ennis, and Frank Cho working to craft new worlds, characters, and stories for a 21st Century audience
Upshot is an imprint of AWA. Made up of creator-owned stories and a shared universe for the 21st Century. The shared superhero universe, is led by the upcoming release "The Resistance." Upshot Studios larger shared universe – led by AWA Chief Creative Officer Axel Alonso – will offer stories outside of the superhero tradition.
AWA is doing things differently as well. Retailers will have the opportunity to read the full issues in black and white the same month they are ordering the comics. The full color comics will be released, and the month after the single issues are released, a collection of all the previously released months issues will be released at an affordable price.