Here is a fun one to chase if you can find it. Nomen Omen #1 which is in stores October 2nd, was to have a blank cover variant. Diamond put out notification that it is being recalled and requesting dealers to destroy their copies.
You can check out the full recall notice below.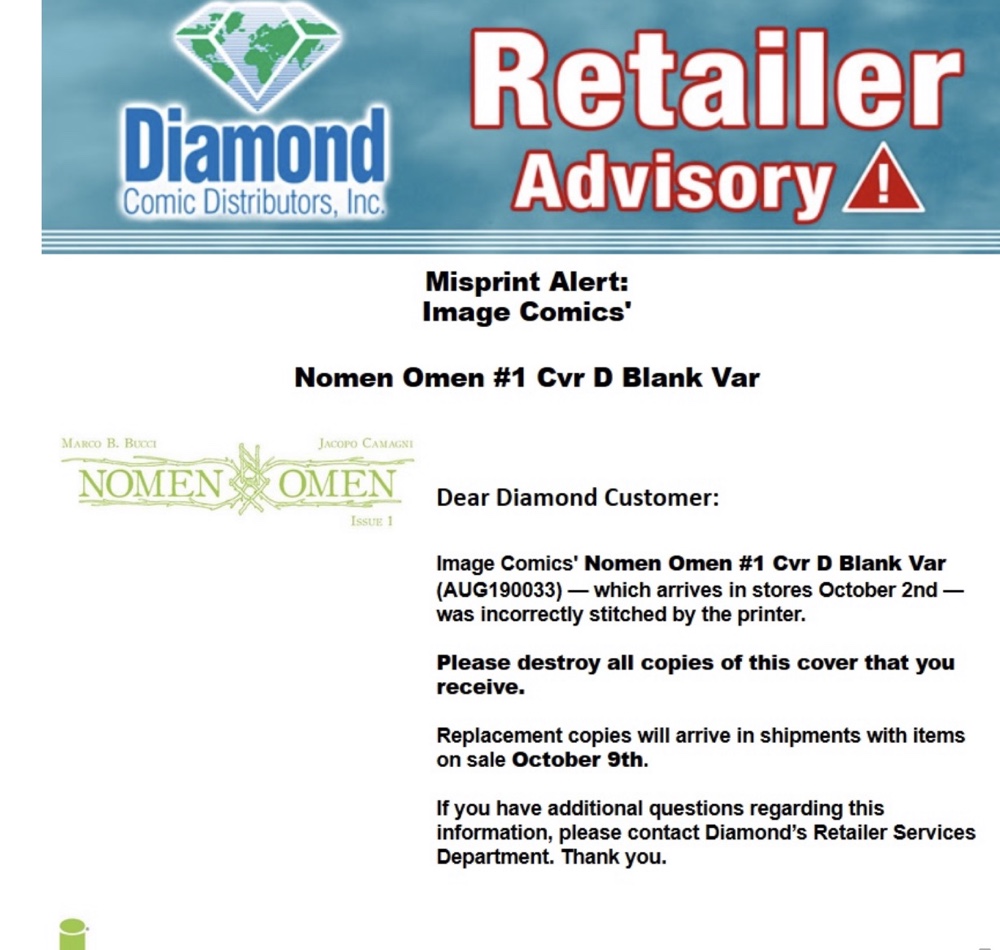 If your store failed to notice, you may still be able to grab a copy or two. These could be good sellers as people do like to collect errors and recalled comics (I love recalled comics). There are several UK sellers on eBay who have them listed.
Thanks to Monopoly Jackson for the heads up.