Thanks to monopolyjackson for posting this in the forums. Yes, where the latest news could be waiting before we get a chance at posting on the main site.
It appears Stephen Christy from BOOM! Studios posted this tweet on his twitter feed in regards to The Woods getting a pilot written.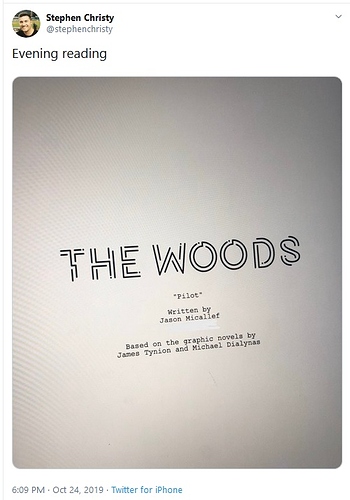 Not much is detailed. No studio or production company that has the option for this book. At least I couldn't find anything. You can watch what this book is doing on the secondary market here. I'd say the first issue would be key, if this develops any further than a pilot on paper.