This was the winner book a few weeks back and is still selling well, the first print that is. Now comes a second print of the book that highlights this weeks FOC pick for November 11th, 2019.
So retailers have it easy. Apparently they can just click FOC to bring up all the books on final order cutoff that gives them all the last minute books to order in one simple ordering format.
But this weeks highlight pick goes to Batman Beyond #37 Second Printing that is on final order cutoff but for some reason they're choosing to not include it in the FOC order list with all the other books. This is at least what I learned from a retailer who feeds me info after many many bribes and pre-orders of all the crappy books they know will sit on the shelves for months and years so the qualify for the ratio variants. I kid, no really, no bribes for free info. Nobody should have to pay for speculation information that is already out there or soon will be! If you actually pay for speculation of comic books, you're throwing your money away. Feel free to just throw my direction then..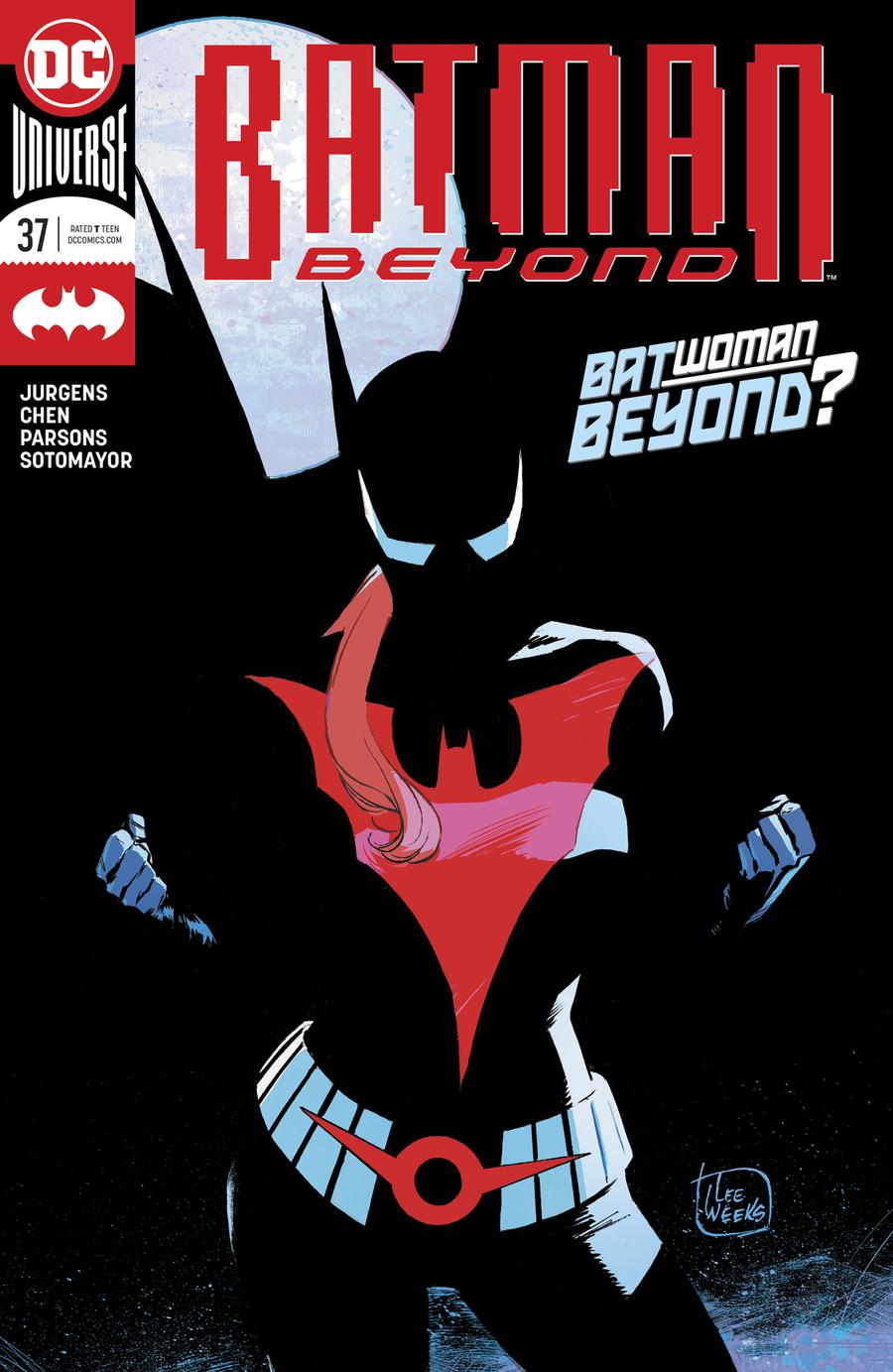 The second printing is suppose to have an alternate color for the cover and retailers will have to search the Diamond database to order this second printing. This book is slated to have a release date of November 27th and why are they doing this? Well, they said due to demand, this is to speed up the ordering process to meet the release deadline, a date they created themselves. It's like they're taking a play out of BOOM!'s playbook in creating a false sense of demand by limiting it by their own rules.
So yes, they're warning retailers that allocations may occur and quantities are limited. So even if you can get your local shop to order these for you, there's a chance they might not even get them.
I'd list a pre-order link but there's a good chance most retailers will only list these online when they know they have them in hand or confirmed how many are being shipped to them.
Now there is a seller on eBay that has these listed for pre-order at $3.60 each + $4 shipping. You can certainly take your chance with them as well. eBay loves buyers so if they cancel you'll get your money back and you can leave them a nasty negative if you really feel like being a jackass (seriously, don't leave a negative if they cancel cause the books got allocated, it's not their fault).