Donny Cates is no stranger to self-promotion. He likes to take to Twitter and talk about his up-coming projects. He just lobbed a big clue at what one of his next writing gigs may be.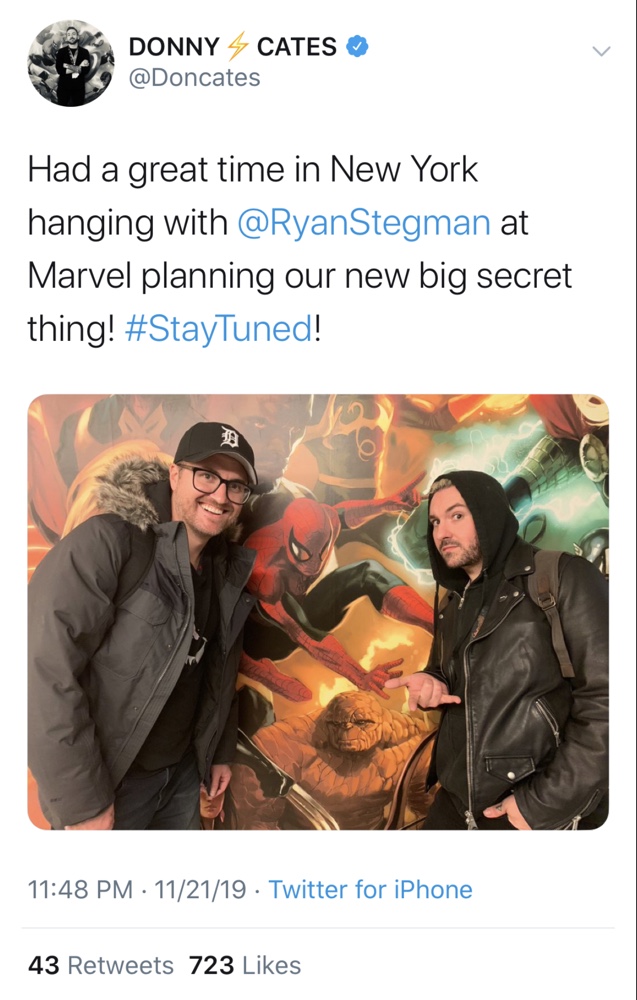 Cates' tweeted last night he and Ryan Stegman were hanging out in New York City to discuss their next new secret project at Marvel. The tweet included a picture of the writer and artist standing in front of a picture of Spider-Man. Cates was also making the web-slinging hand sign.
So the next big secret project is most likely Spider-Man related. Cates has been quoted as saying Amazing Spider-Man was his dream writing job and that he wouldn't leave Marvel until he tackles the title.