Welcome once again to my spec and my drek. I pick what I think will be winners, not only if you make money by flipping but winners as in either a great read or just awesome art.
Then there's the pesky drek, the comic you should avoid altogether or not fall into the buying every variant trap.
DC Picks
The first issue was a great read. It's Jeff Lemire which doesn't hurt either.
Ben Arnell promised his wife and child one thing: even though he spends his days attempting to reach the bottom of The Joker's insanity, he would never bring that madness home. No matter how dark the work gets, he would never allow The Joker's craziness to tear their family apart. And in that, he failed.
The Eisner-winning creative team of Gideon Falls kick their blackhearted chronicle of The Joker's destructive influence into high gear with an issue that turns the entire story on its head, with disastrous consequences for Dr. Arnell!
If you like Daniel Warren Johnson's gritty style, make sure to grab Wonder Woman Dead Earth #1 as well. Great first read.
Other books on my pick up list is Low Low Woods #1 and the excellent new series Last God #3.
Marvel Picks
Thor is a Brood now and Silver Surfer showed up at the end of the last issue..  I read the first few issues of this new Avengers volume before losing interest but the last issue got me likely reading this again.
STARBRAND REBORN PART TWO: THE DRAWING OF THE HERALDS!
A mysterious new wielder of the all-powerful, cosmic super-weapon the Starbrand has arisen inside a space prison the size of a galaxy, drawing the attention of Earth's Mightiest Heroes, along with some of the most powerful figures from beyond the stars. Behold the coming of the Three Heralds. Also, Thor is a Brood nowÂ… Rated T+
The final chapter is here. The team that made me a Thor fan end their take on the God of Thunder.
THE FINAL CHAPTER OF THE YEARS-SPANNING, AWARD-WINNING SAGA!
The sun has gone black. Midgard isn't far behind. The entire Multiverse is dying – and with it, the last of the gods. A millennium ago, the God of Thunder heard a whisper: 'Gorr was right.' Now Gorr the God of God-Butchers ascends to his final murder: the All-Father of all existence.
Plus, a who's who of Jason's past THOR collaborators and a few surprise guests help close out the story in thunderous style! Rated T+
Indie and Small Publisher Picks

Skulldigger and Skeleton Boy: From the World of Black Hammer #1
Spiral City finds itself trapped in a vicious cycle of crime, corruption, and violence. With the heart of the city at stake, a vigilante rises in Skulldigger.
However, when the nefarious Grimjim escapes from prison, will Skulldigger and his ward, Skeleton Boy, be enough to save Spiral City?
If you can find them, people still riding the IDW Jonboy Meyers Marvel Action Spider-Man train. Grab the latest ratio variant for Marvel Action Spider-Man #12 Meyers Variant if you can. Started off on the secondary pre-sales at $20 and now seeing $60+ with a few sales. Only one listing at the time of writing, come Wednesday there will be more once released.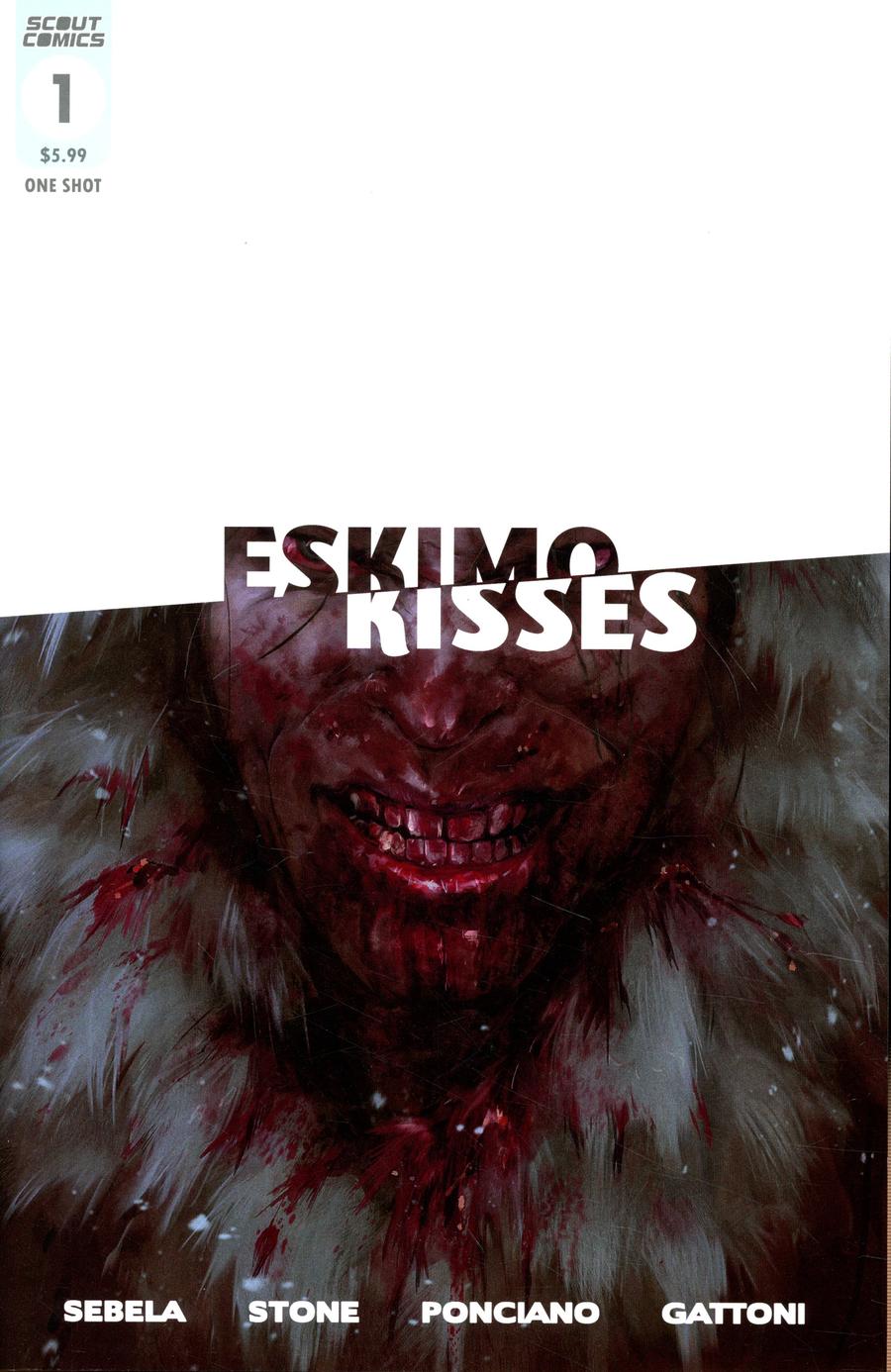 Eskimo Kisses One Shot is a new scout book I've been eyeing since seeing it in previews.
With a $5.99 price tag, I don't see a lot of shops going heavy on this one since they don't want to take a chance with extra copies they can't sell if it doesn't hold up.
However, ff this is a good read and word of mouth recommends it, could see some spec here but it also has the whole one shot book going against it. Once those grab the copy for themselves, could die off pretty quickly once people move on.
Gung-Ho #1 is a new apocalyptic tale hitting shelves this week. If done right, could be a good read and possibly spec worthy. But it's going to have to be real special if it's going to survive a story that's been done numerous times before.
Other pickups are Heartbeat #2, the first issue was a pretty good read that is interesting enough to see where the story leads. The new Matt Kindt Folklords #2 continues as well. Issue #1 (currently 50% off at TFAW, only $2 if you didn't pick this up last month) was a great read, really looking forward to this series, probably enough to warrant me in buying all the floppies to read instead of waiting for the trade.
---
Now on with the dreaded "avoid" pick, every writer and artist worst nightmare when it comes to selling their hard work.
Mark Millar's Project X-mas #1. Why would anyone (particularly retailers) buy a book they have no idea what it is to sell? Sure, giving gifts to others is fun and getting gifts from people is fun because usually those giving have an idea of what you'd like but this is just dumb. From the description, it's just regurgitated work of Millar's. Talk about a cash grab.
MARK MILLAR and Netflix have teamed up to give you the perfect Christmas gift-the sequel to one of the most beloved Millarworld projects since the dawn of time.
Yeah, no thanks!