Matthew DiMasi launched the latest Shattered Variant tonight for Iron Man 2020 #1 featuring an homage to Invincible Iron Man #1.
Shattered Comics, DiMasi's store, has Iron Man 2020 #1 Shattered Variant up for pre-sale starting Friday at 6 PM.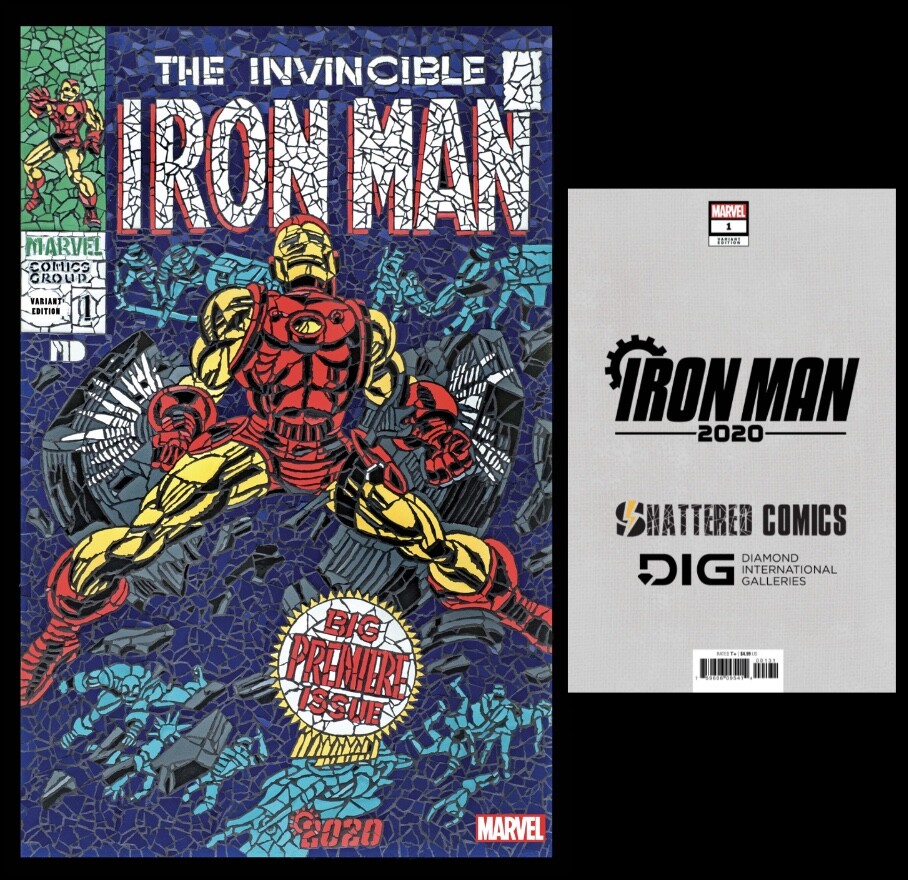 If you are unfamiliar with Shattered variant and Matt DiMasi's work, he hand breaks tiles to put together mosaics. These mosaics are photographed, and become the covers. You can check out some of the mosaics on the Shattered Comics website.
The book will be in shops 1/20/19 and will begin shipping a couple of days later.