Every Week, hundreds of new comics hit the stands, each with potential. We pick the ones we think have the best shot at heating up. Here are our picks of the week for delivery for 2/19/20:
Big week for comics.
New #1's
On The Stump #1 – New Image series that mixes politics with marshal arts.
Wolverine #1 – Wolverine gets a new series, with a high price point. Still, it is an interesting read.
Godkillers #1 – Mark Sable's new series from Aftershock. Abdul Alhazred is an Arab-American folklore professor-turned-soldier whose fear of death stems from uncertainty about the existence of an afterlife. Then he joins THE GODKILLERS, a special forces unit tasked with fighting insurgents who use mythological creatures as weapons of mass destruction. Now that he knows that the supernatural exists, he'll have to decide which is worse – death or the nightmarish monsters he thought were mere legends.
Savage Bastards #1 – New small press series from Mad Cave. Savage Bastards is a story of brotherhood, revenge, and betrayal. Set in 1873, follow half brothers, Sam and Elliot, as they fight across a series of satellite towns in the Sonoran Desert in order to save Elliot's mother from their sadistic, sociopath of a father, Darragh MacDougal and the rest of his crazy bastard children.
Reprint of the Week
Dollar Comics New Teen Titans #2 – Reprints the first appearance of Deathstroke, for a buck.
Ones to Watch
Flash Forward #6 Inhyuk Lee Cover – Great looking cover on a book that will help change the DCU. Wally West gets a new power set.
Plunge #1 Gary Frank Card Stock Cover – New Hill House series. Sharks on the cover… I Like sharks. Plus, Joe Hill's books are ripe for picking after Locke and Key hit Netflix.
Cover of the Week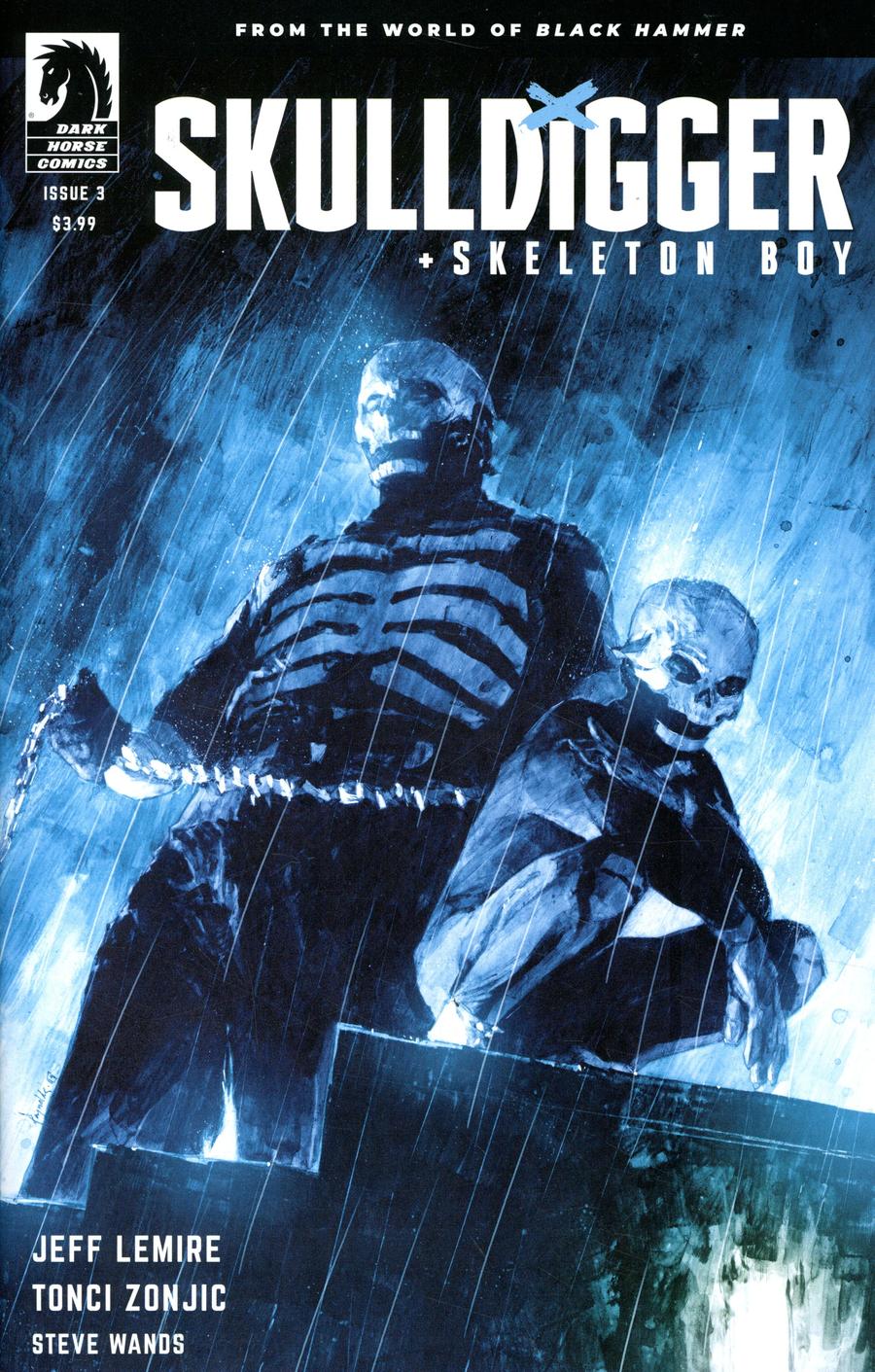 Skulldigger And Skeleton Boy From The World Of Black Hammer #3 Patric Reynolds Cover – Great looking cover on a series that has been really good.
Small Press Gem
Canopus #1 – New Scout Comics series. Helen wakes up marooned on a lifeless alien planet 300 light years from Earth with no memories beyond a hazy sense of extinction-level urgency to return to Earth. Joined by Arther, her strange robot companion, she explores the planet to find materials necessary to repair her ship. However, circumstances are not as straightforward as they seem. Along the way, Helen's most painful memories return as monstrous manifestations hell-bent on her destruction. Canopus is Castaway meets Annihilation, with a healthy dose of "Phillip K. Dick" thrown in for good measure!
Small Press Pick of the Week
BANG #1 – Rumor of an upcoming option with a major star attached. Keanu Reeves gives a quote on the front cover, that cold be a hint. Anyway, sold out in several places. Worth picking up a copy or two for me.
Pick of the Week
Batman #89 – We have been talking about this one for a while. No doubt this will be the one to get. First appearance of Punchline. Already sold out pretty much everywhere. (Check Mycomicshop.com first). Already going to a second print. Buy and flip but keep one for yourself as well.