Due to the current state of affairs in the world, we're staying in the past but since this is a throw back anyways, it's a given that we'll be stuck in the past with these.
So hopefully we here at CHU can keep you entertained while you're stuck at home and if not, Anthony suggested throwing some Netflix Parties on the forums.
This week takes us to the year 1995. A year that saw a lot of title cancellations due to poor sales, particularly from Marvel.
So we focus in on the long running title that kicked off in 1988 that ended at issue #175 in March of 1995, which was Marvel Comics Presents.
Originally a title that was going to focus in on some of the lesser known or less popular characters in the Marvel Universe, it ended up being mostly focused on Wolverine who dominated the series for the most part.
One notable story line was the Wolverine: Weapon X starting with issue #72 that ran through #84, telling Wolverine's origin story.
This is Weapon X Program's first notable appearance that goes into the back story of how Wolverine came to be indestructible with adamantium (it's first appearance happened in Avengers #66) bonding the metal to his skeleton and their attempts at mind controlling him as their weapon.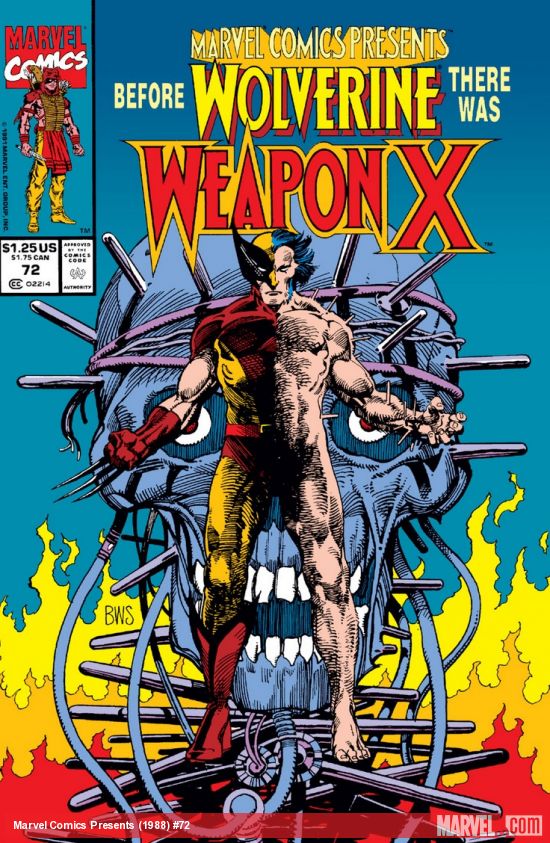 This title series got revived once again for a 12 issues series in 2007 that spanned into 2008. Then more recently got revived last year in 2019 where we saw the primary focus on Wolverine again and particularly his new daughter.
That's this weeks throw back Thursday! Short and sweet.