Here is a couple of quick hits for the beginning of the work week, happy hunting.
Originally posted of the forum. If you haven't joined yet, you should. Lots going on over there.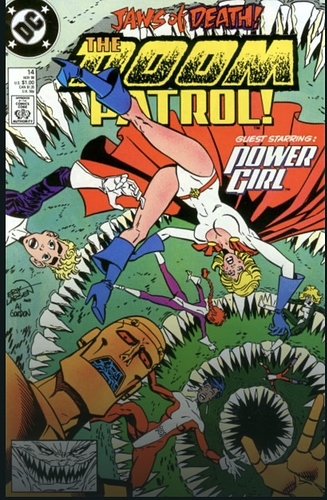 Dorothy Spinner aka Ape Faced Girl has become a staple of the current Doom Patrol team on HBO. Her abilities includes summoning her insane imaginary friends like a giant spider, a giant werewolf like monster with antlers, and a demon known as Candlemaker so far. Her first appearance is in Doom Patrol Vol.2 #14 Some asking $50 on eBay with all cheap copies about gone, but hey there is a half dozen different cheap ones listed on Amazon for a couple bucks and shipping. Doom Patrol vol.2 #23 is 1st Red Jack and #22 is supposedly his cameo but I didn't see it when I read it. Looks to be the villain for the season or a few episodes. Both great dollar binner winners for dollar box searches.