Every week, hundreds of new comics hit the stands, each with potential. We pick the ones we think have the best shot at heating up. Here are our picks of the week for comics delivering 10/28/20:
Returning Favorites
Department Of Truth #2 – I really liked the conspiracy angle on this. The 1:25 variant is going for multiple times ratio. If you can find it grab it, but grab a copy of the regular to read. The series' antagonist is introduced this issue.
Strange Academy #4 – Red Hot series focusing on all new characters This is a must grab for me.
An Unkindness Of Ravens #2 – Cool new series that reads like the movie The Coven. Boom has been putting out hot books so these are grabs and holds.
Autumnal #2 – Creepy new Vault series that has started off well. 2nd print of #1 is out this week, including a foil variant of it.
Ninjas And Robots #2 – Loved the first book. Really looking forward to the Jim Mahfood cover for it.
New #1's
X Of Swords Stasis #1 – New series. Cover A features the High Summoner's team on a cover for the first time, for people how like first cover appearances.
Giga #1 – New Vault series about giant Mechas. Looks cool. Some good variants on it as well. Love the Shogun Warriors Homage cover.
Sympathy For No Devils #1 – a new series from Aftershock filled with murder, mystery, monsters, and magic
The DC Plays
Batgirl #50 – The A cover by Joshua Middleton is pretty cool, but more to the point, this features the first appearance of Ryan Wilder, the character who is set to take over the Batwoman mantle on the CW TV show. (Check Mycomicshop early on this one.
Dark Nights Death Metal Rise Of The New God – New character appearance I know we will have spoilers around here somewhere. The 1:25 incentive variant for this is really sweet.
Detective Comics #1029 – DC has been all about introducing new characters as of late. This one features the first appearance of the Mirror.
For the Cover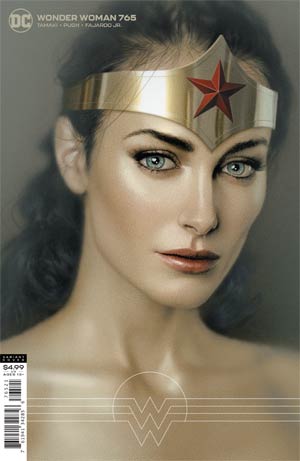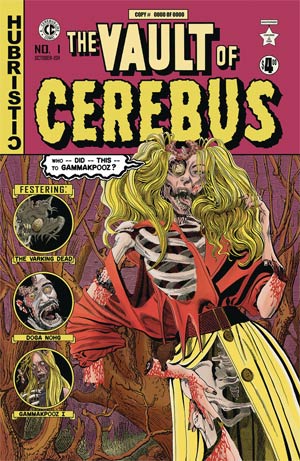 Wonder Woman #765 – Striking Joshua Middleton cover. I saw someone add an Oil of Olay jar to it and it cracked me up.
Vault Of Cerebus One Shot – Great EC cover homage
Pick of the Week
Teenage Mutant Ninja Turtles Last Ronin #1 – No denying there is crazy hype on this one. If you can grab copies, do so. Selling for well above cover right now. The 1:10 and 1:25 variants are going to be astronomical. Check Mycomicshop tonight to see if they have any.